It's not the best place to take a date, nor would you want to visit after eating a large meal, but the Parasitological Museum in Meguro makes a wonderful excursion for when you… I mean, it's fun if you're in the mood for… Or, it's interesting for those who… You know what? I'm drawing a blank. I can't think of a single non-creepy reason to visit the Parasaitological Museum. Unless you're a professional parasitologist. (Even then, the very fact that you're a parasitologist is kind of creepy.)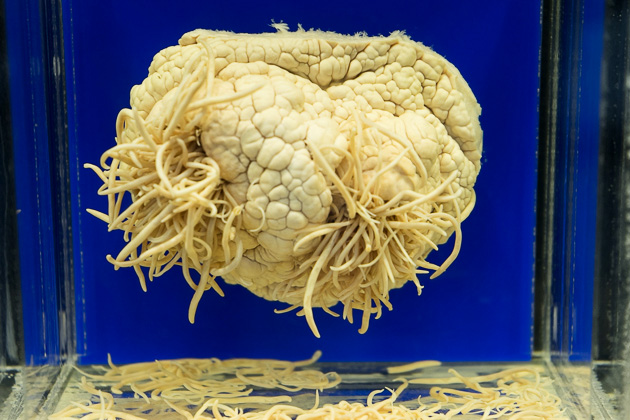 We had spent the morning viewing cherry blossoms along the Meguro River. So lovely! And then we had eaten a large meal of udon noodles. Mmm, those were good! Minutes later, I'm in front of a formaldehyde tank, looking at a tapeworm that measures 24 feet in length. And now, the questions start: what exactly are we doing here? Why are there so many other people? Is that thing an engorged tick? What's that tickling in my stomach? Oh god, can worms really do that to a human brain? And can I be entirely certain that all of those udon noodles were actually udon noodles?
This is one of the most horrifying museums I've ever visited. Horrifying and fascinating. Privately founded in 1954 by a doctor, Meguro's is the only Parasitological Museum in the world, with over 300 disgusting little (and not-so-little) specimens on display. None still alive, thankfully. The focus is on human parasites, with information about their life-cycle, reproduction methods and habitats. Very few of the exhibits have English translations, but I wasn't too disappointed by this. Seeing the worms which might be crawling around inside our bodies is bad enough, without having to know exactly what they're doing to us.
-We also visited this strange museum: The Phallological Museum In Iceland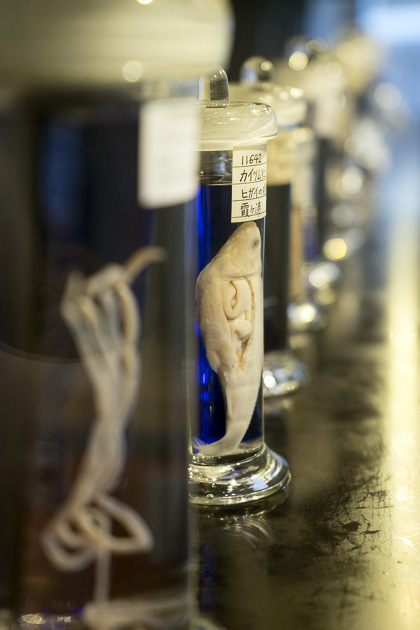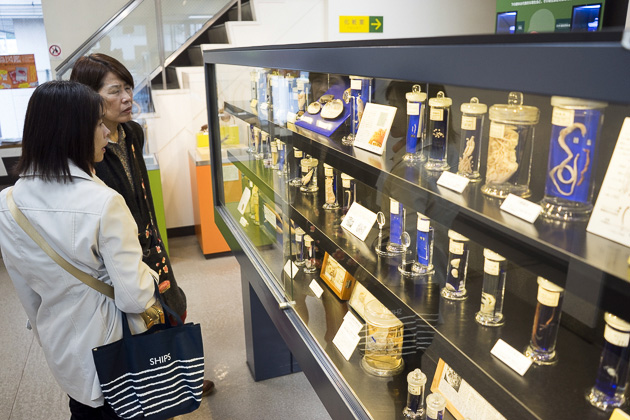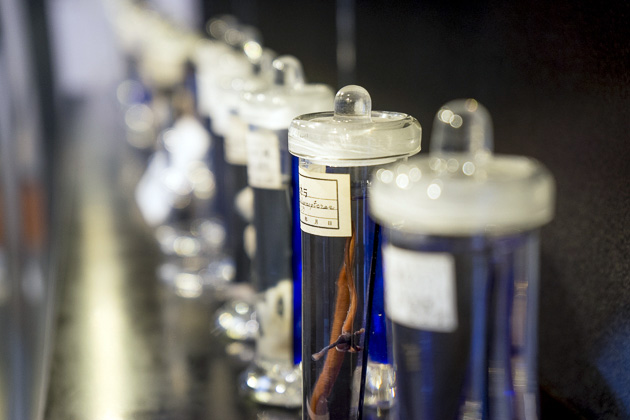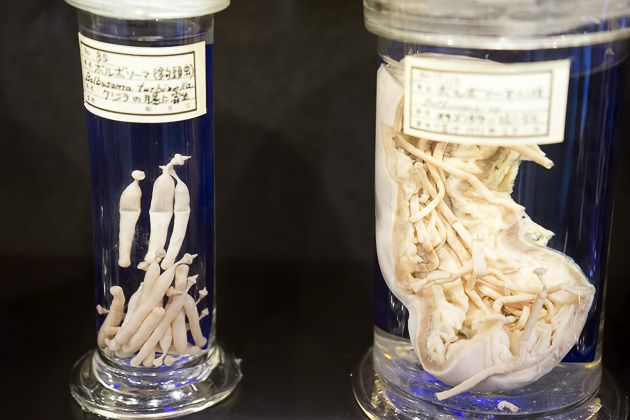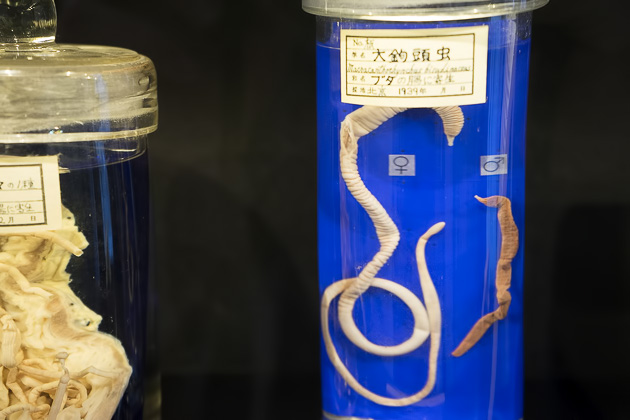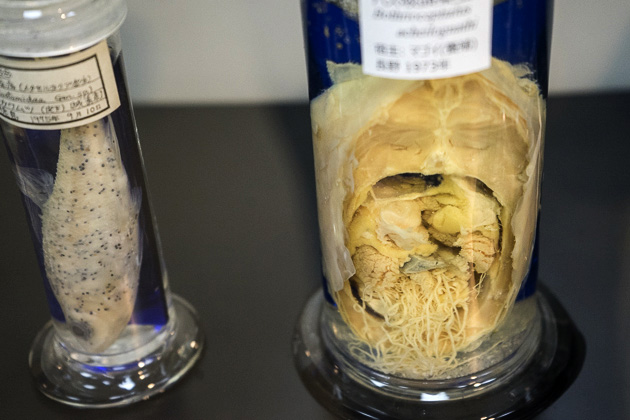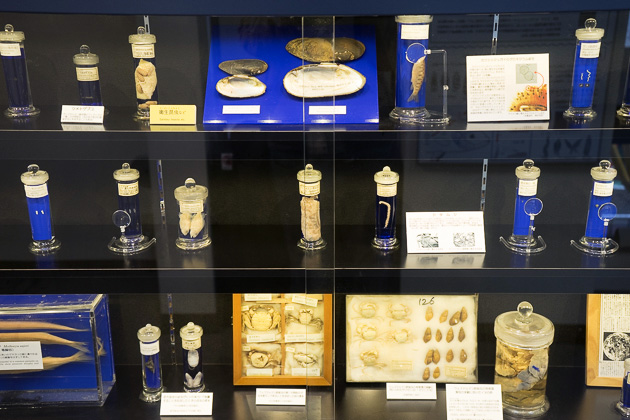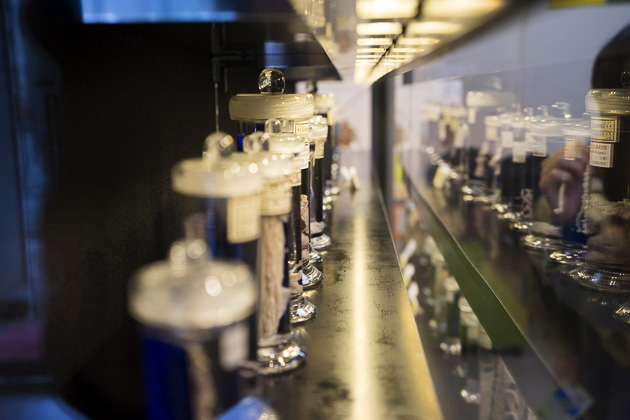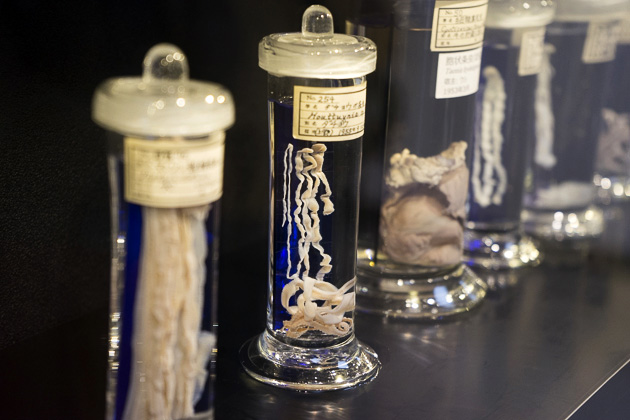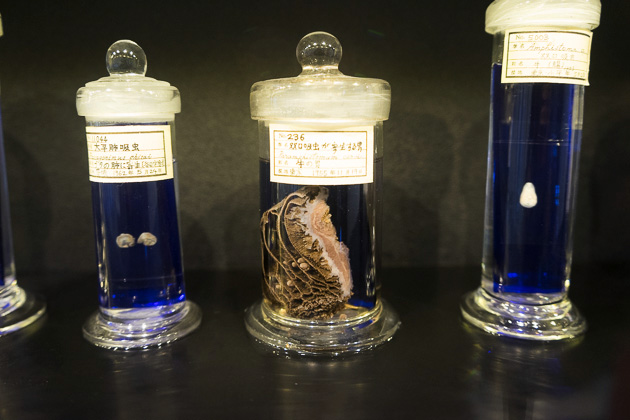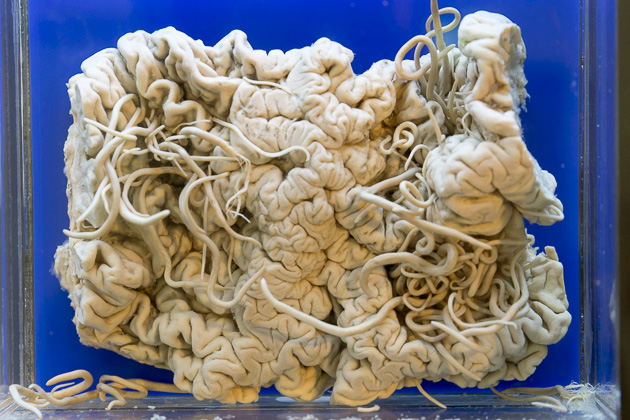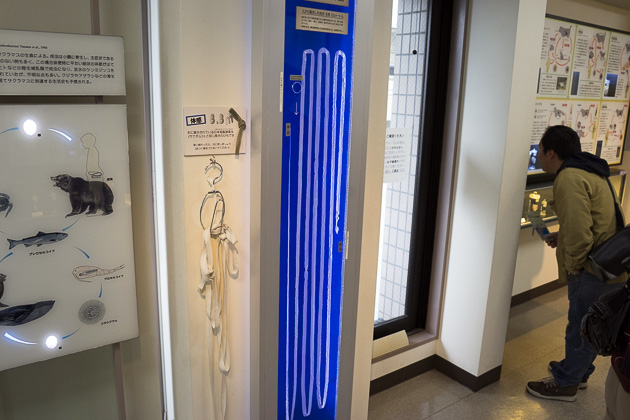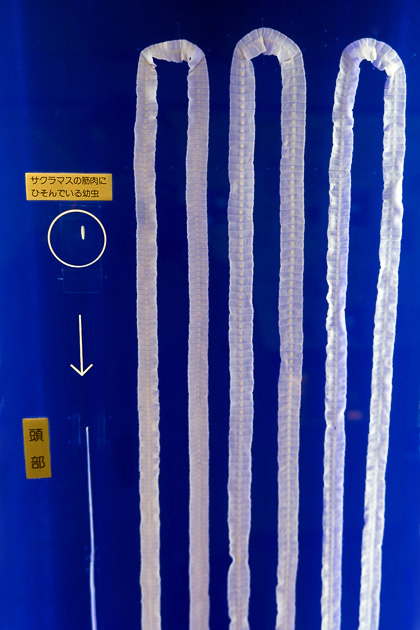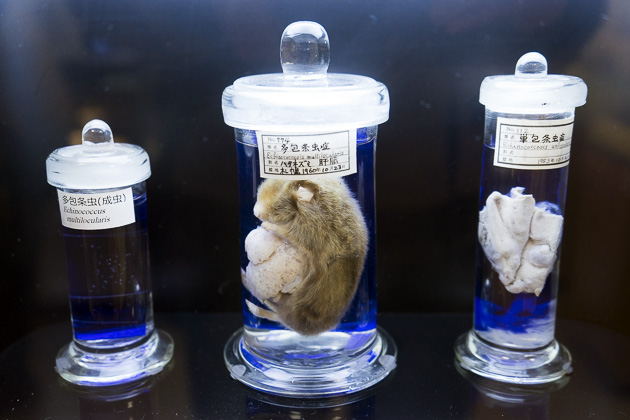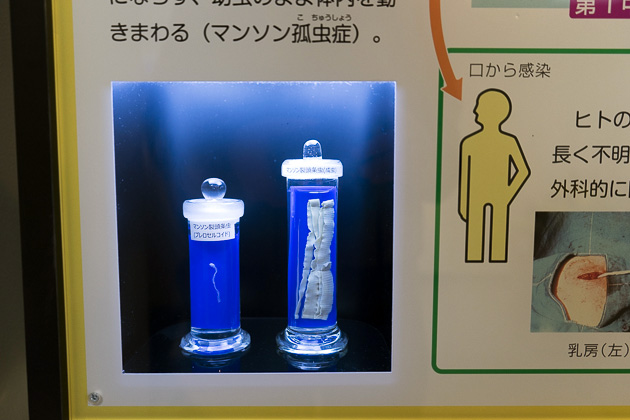 Bizarre Tokyo
,
Gross
,
Meguro
,
Off The Beaten Path Tokyo
,
Parasites
,
Parasitological
,
Strange Tokyo
,
Tape Worms
,
Tokyo
,
Worms
,
Wurm Museum
May 15, 2014 at 8:07 am
Comments (3)