The Tokyo SkyTree and Solamachi Mall
After arriving in a new city, Jürgen and I always like to immediately find a bird's eye view. So our first stop in Tokyo was destined to be the SkyTree which, at 634 meters, is the world's tallest tower.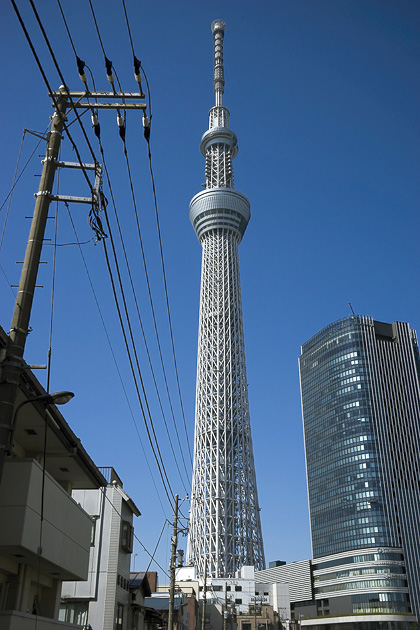 It was our first full day in Tokyo, and we planned to arise early and ascend the tower first thing in the morning. Indeed, assisted by an almost comical jet lag (Japan is fourteen hours ahead of US Eastern Standard), we were polishing off a third cup of coffee before most of Tokyo was even awake. So considering that the SkyTree is just two subway stops away from us, how is it possible that we weren't staring out over the city's skyline until four in the afternoon?
Easy: in a complex attached to the SkyTree, we had encountered our first Japanese shopping mall. The instant we emerged from the metro station, I knew we were in trouble. There to greet us in his famously adorable manner was Totoro, and behind him an entire store dedicated to Studio Ghibli… films which Jürgen and I have been obsessed with ever since discovering Spirited Away at Berlin's Film Festival in 2002. Unable to resist, we spent the next hour inside the shop, drooling over miniature figurines of Howl's Moving Castle and Ponyo.
Having completely forgotten the SkyTree, we spent the rest of the morning exploring the Solamachi Mall. It was such a different shopping experience to anything we were used to. Smiling workers bowed as we passed by stores dedicated to anime, chocolate, clothing and sake. We visited a couple art exhibitions, including one that featured a life-size jet/robot fighting machine straight out of Transformers. We were introduced to Nanoblocks, which are like mini-Legos, and marveled at the heated toilet seats — complete with automatic bidet. (This sounds disgusting, but I think I'll be frequenting public toilets even when I don't have to go!) Before we knew it, lunch time had rolled around.
Everything about the Solamachi Mall had been so amazing, that we weren't surprised to find a wealth of incredible restaurants on the upper floors. We got into line at the most popular, Rokurinsha. After a 30-minute wait, we were led to a vending machine in the restaurant's doorway where we chose and paid for our meals, and then we sat down to steaming, delicious bowls of ramen noodles.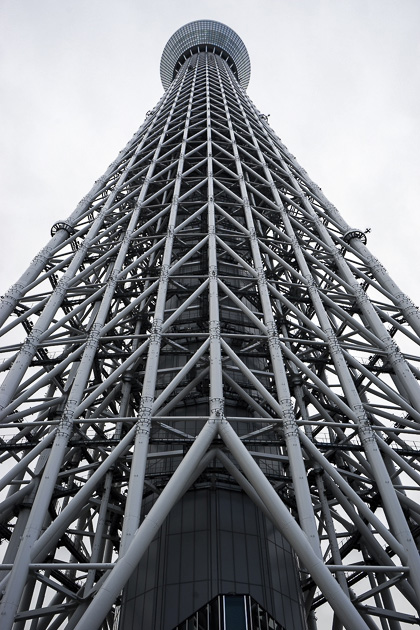 Having had our fill of both shopping and food, we could finally scale the SkyTree. Unfortunately, the weather which had been so lovely in the morning was clouding over drastically. The line to buy tickets was over an hour long, and as we progressed slowly toward the counter, our hope faded as the sky grew ever darker. By the time we were on the observation deck, the SkyTree had been completely enveloped in a blinding snowstorm and we couldn't see a thing.
"Oh well. At least we only paid $60 to get up here!"
But despite being in Tokyo for just 24 hours, we had already started to learn that patience pays off, even in the world's fastest city. Whether you're squeezing onto a crowded train, waiting for a seat at a popular restaurant, standing in an hour-long queue to scale a tower, or hoping for better weather, the key to sanity in Tokyo might be to take a few deep breaths and remain calm. Eventually, you'll get on the train. You'll get your table, or reach the end of the line. And eventually, the weather will clear up. We had to wait two hours at the top of the SkyTree, but when the clouds finally did part, the view over the city was spectacular.
Location of the SkyTree on our Map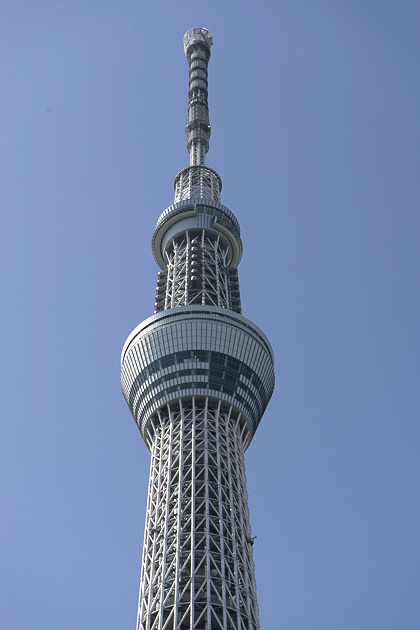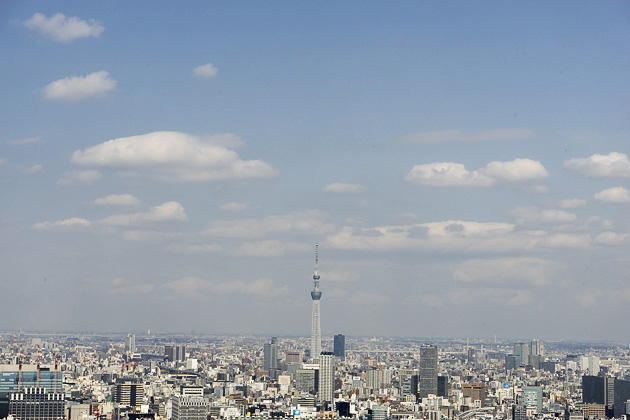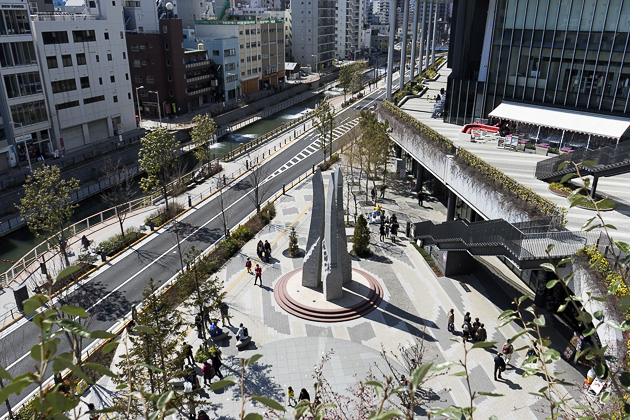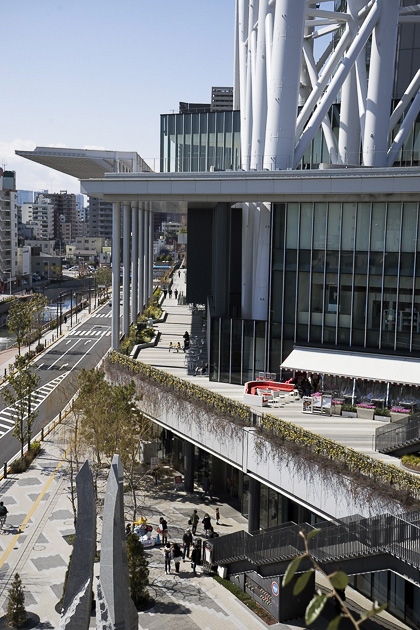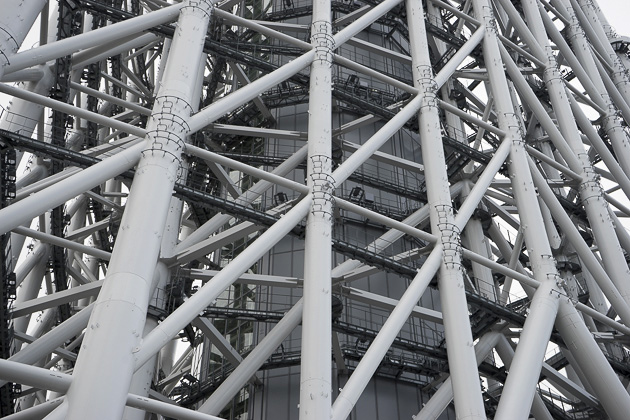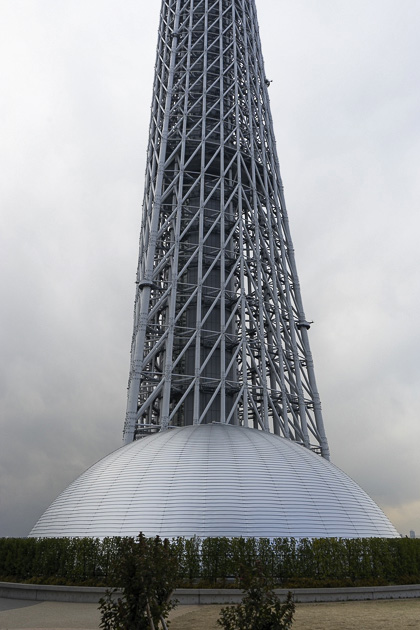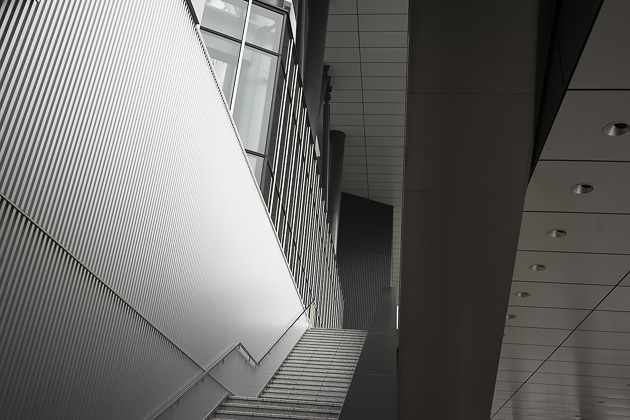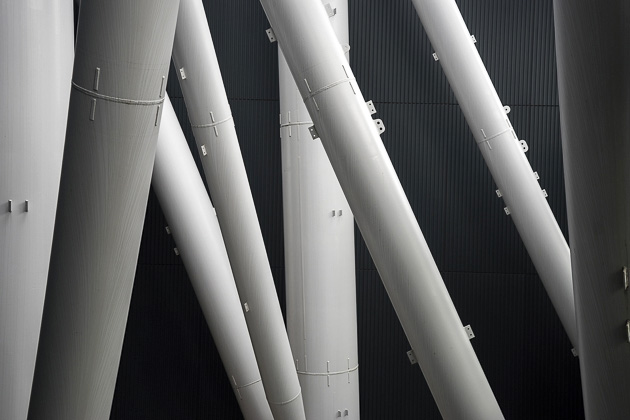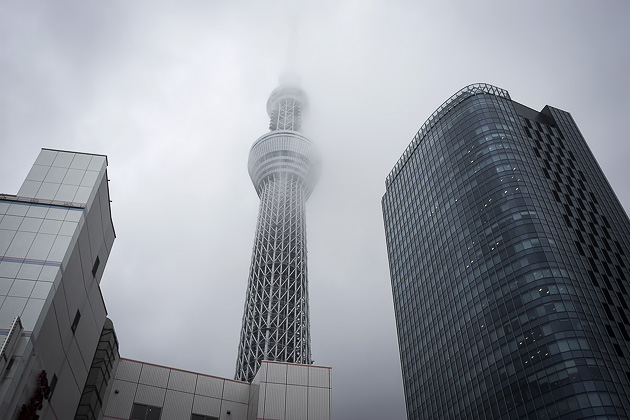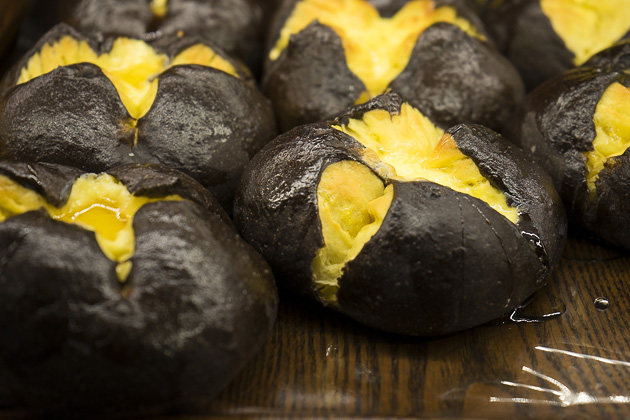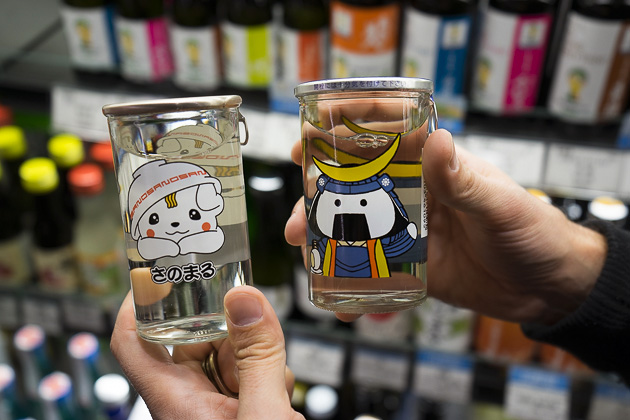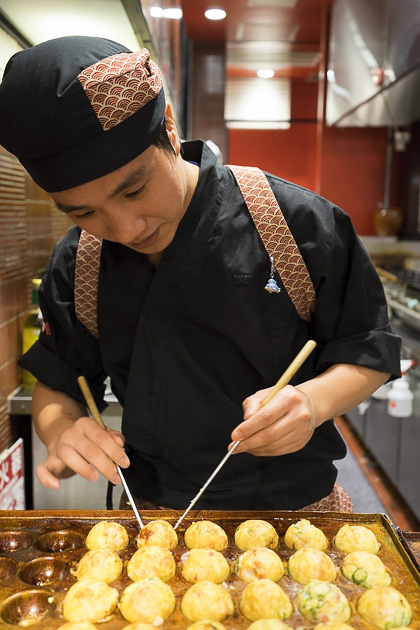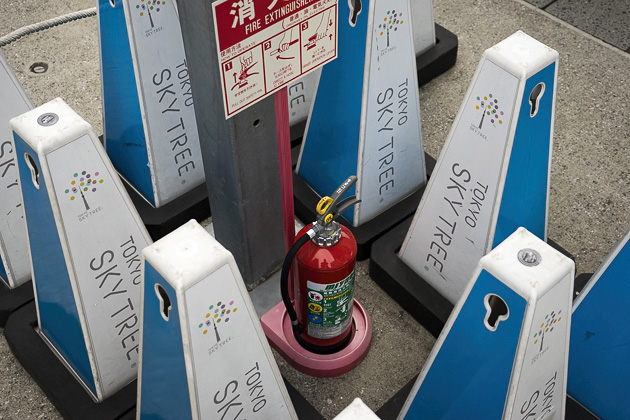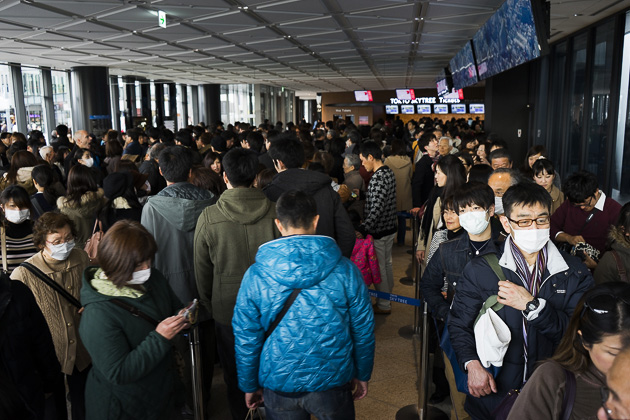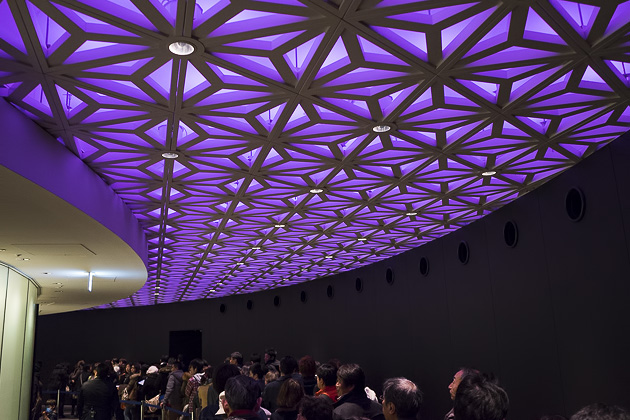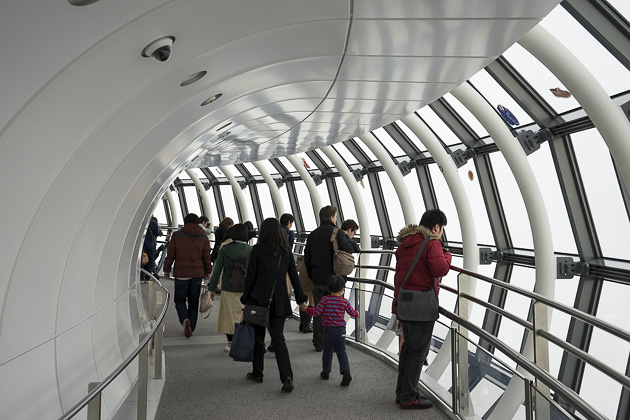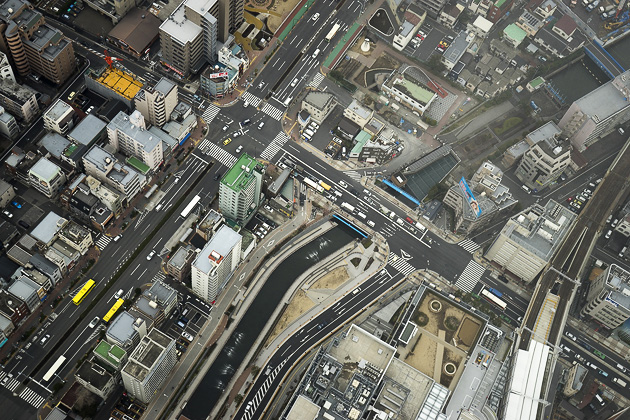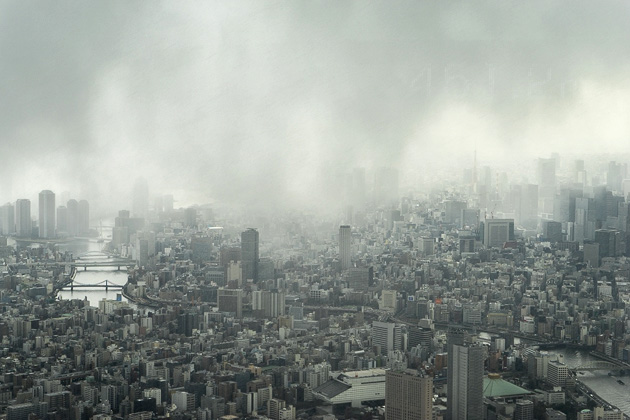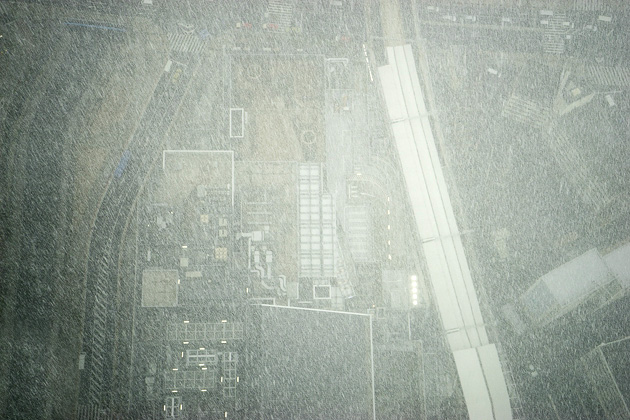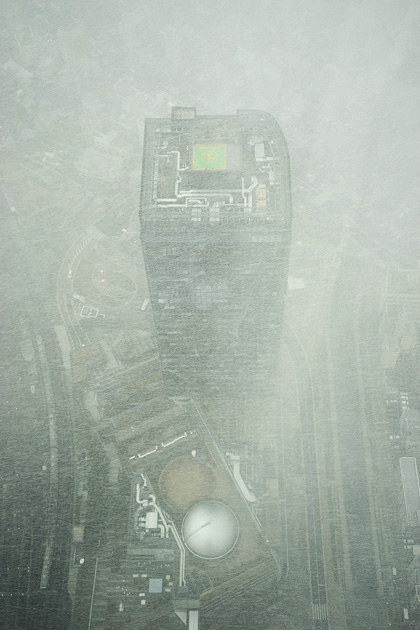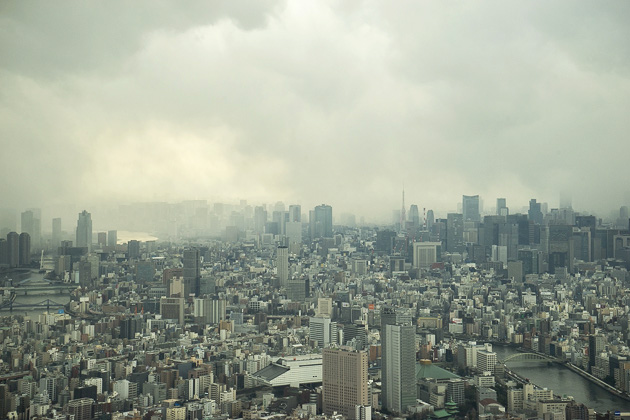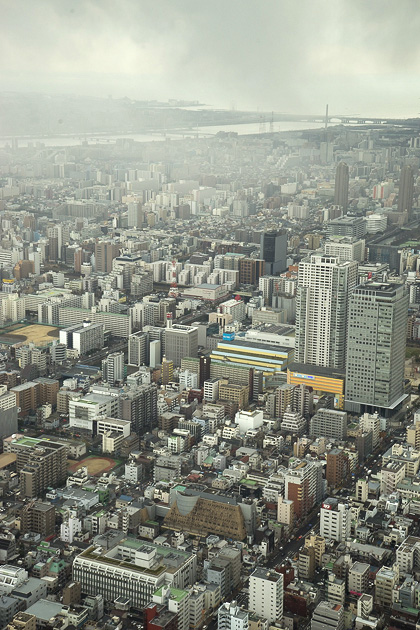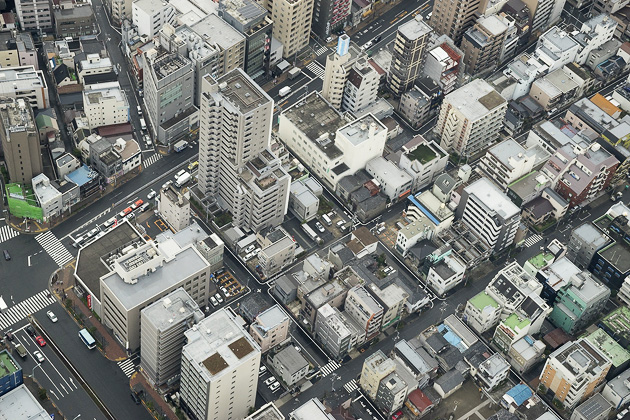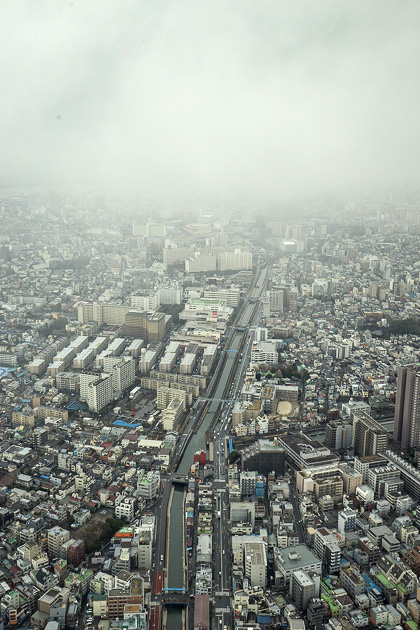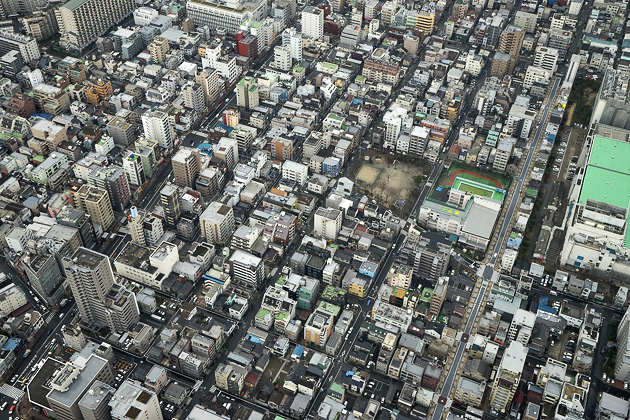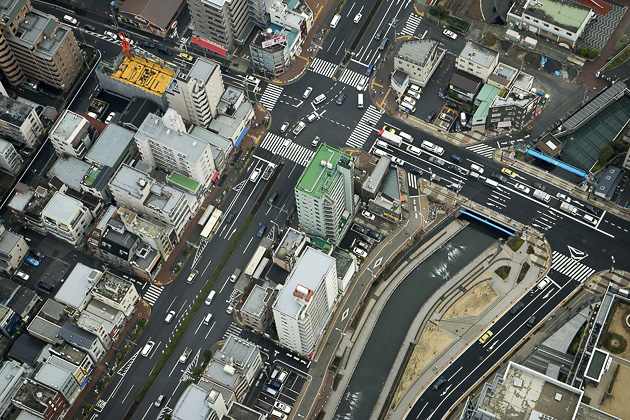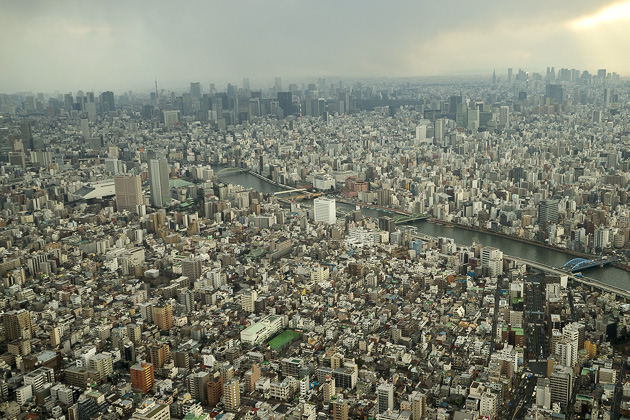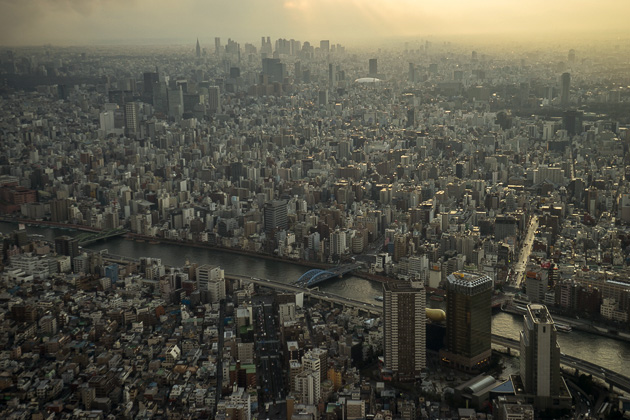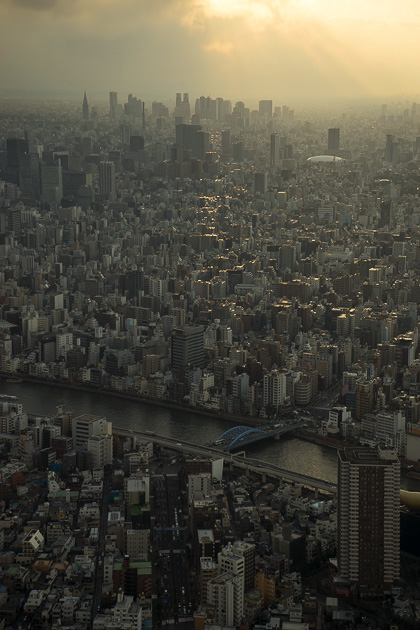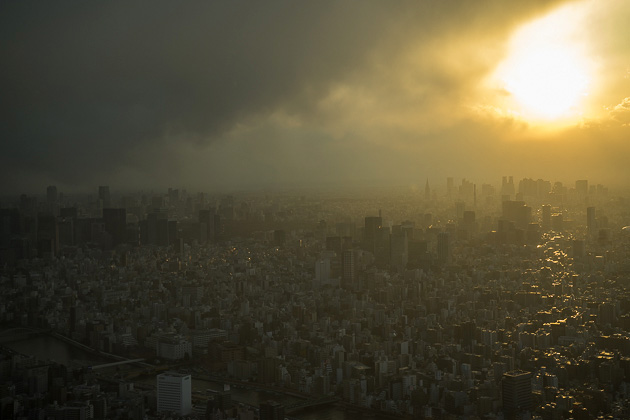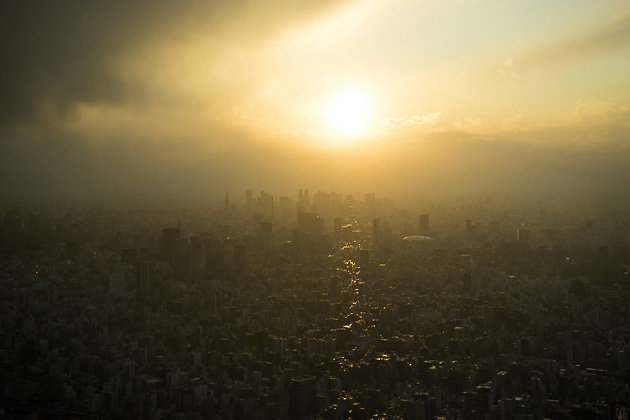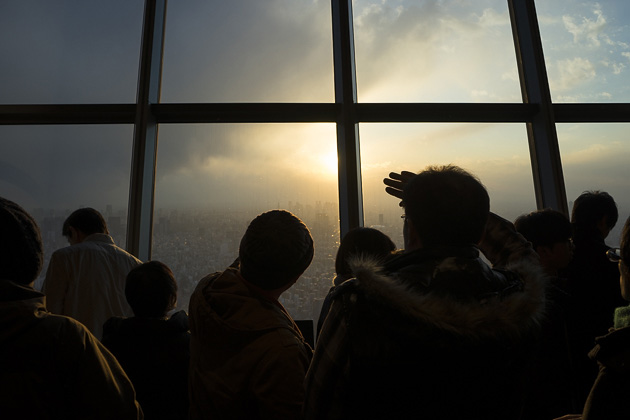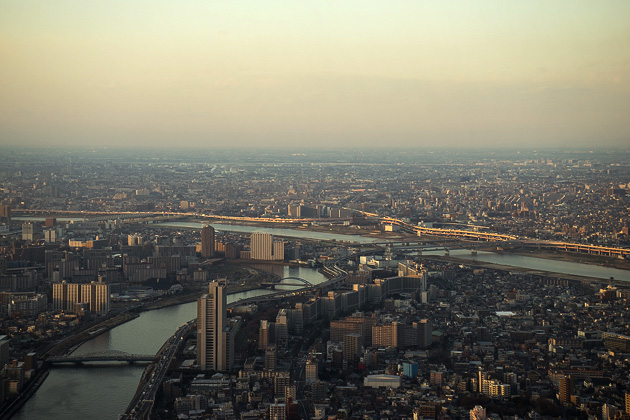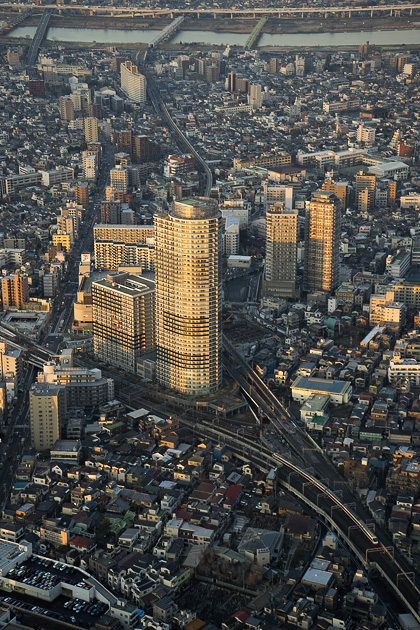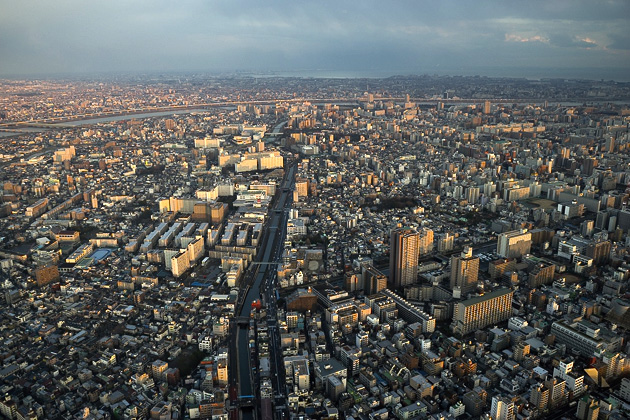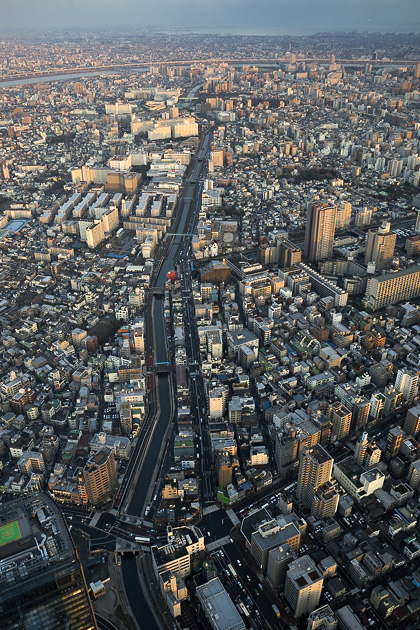 Amazing Tokyo
,
Birds Eye View
,
Dipping Noodles
,
Ramen
,
Rokurinsha
,
Skytree
,
Solamachi Mall
,
Tokyo Blog
,
Tokyo Food Blog
March 13, 2014 at 8:47 am