Konnichiwa, Tokyo!
"Tokyo." The word has always sent shivers down my spine. Tokyo isn't just any big, exciting city. It's the biggest and most exciting city in the world. The thought that we were about to spend three months there filled me with both happy anticipation and a sense of dread. 91 days is usually enough time to comprehensively explore our new homes, but this wouldn't be the case in Tokyo. And we knew it.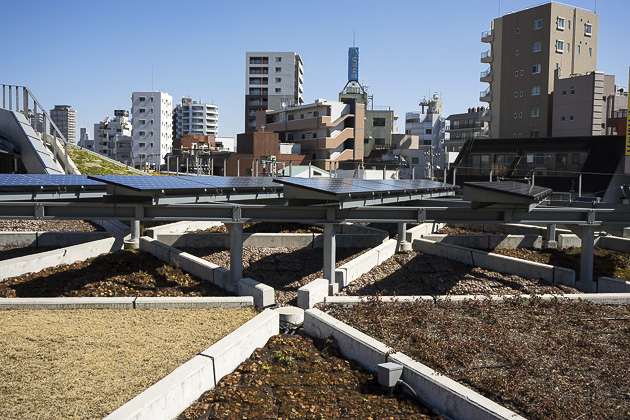 A couple months beforehand, while we were lounging in hammocks on another lazy afternoon in the Yucatán Peninsula, Jürgen said, "You know, it's about time we went to Japan." I immediately agreed. Neither of us had ever visited the country, and it was long past due. We narrowed our choices to a handful of cities: Tokyo, Kyoto, Hiroshima, Osaka. Each was given due consideration, but in all honesty, the decision had been made as soon as there was a decision to make. It was always going to be Tokyo.
91 days in Tokyo? Yes, we can do this! I dove into researching the city and soon confirmed the bleeding obvious: no, we can't do this. Not thoroughly, at least. There's no way. 35 million people live there. There are 100,000 restaurants, and probably twice that many shops. We might, might, be able to adequately cover a single one of the city's 23 wards. For example, if we concentrated solely on Koto, where we had rented an apartment, we could possibly do it justice.
And then we arrived, and I understood that even a single ward might be too much. More people live in Koto than in Iceland, an entire country to which we had recently dedicated 91 days. Perhaps it was the jet lag, but on that first night in Tokyo, dragging our suitcases behind us as we walked to our apartment, I started to shiver. The lights, the noise, the people, the indecipherable language, the cuteness, the insane sensory overload, the sheer size of the city. It was too much. "Go to sleep," I told myself. "It will seem more manageable tomorrow."
But it didn't. On our first full day, we visited the Tokyo SkyTree and its shopping mall, and I understood that 91 days wouldn't be enough to cover just this single complex. Seriously, we could do "For 91 Days in the SkyTree" and still have to leave things out.
How do you explore a city like Tokyo? Where do you even start with the process of adjusting? Usually, we try to become as local as possible, learning a little of the language and trying to fit in. We attempt to truly understand our temporary home, sync with its culture, and thoroughly explore it. This, however, is impossible in Tokyo. Three months isn't nearly enough time to come to grips with Japanese culture, nor experience even a fraction of what Tokyo has to offer. But as we began this new stage in our travels, we felt good; the upcoming 91 days were going to be stressful, crazy, busy and strange, but it was a safe bet that they'd also be a blast.