For 91 Days
we lived in Tokyo, the world's biggest city, and it went by in a flash. There's no way to experience everything this mega-city has to offer, but we made a good go of it! Whether you're planning your own journey to Tokyo, or are just interested in seeing what makes it such a special place, our articles and photographs might help you out. Start
at the beginning
of our adventures, visit our
comprehensive index
to find something specific, or choose one of the articles selected at random, below: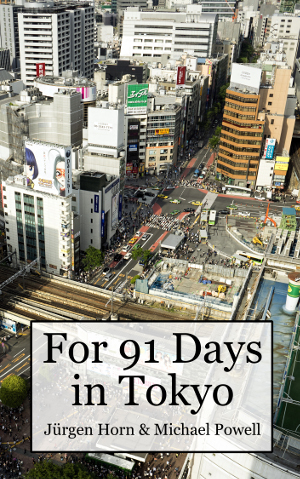 For three crazy months, we dedicated our lives to exploring Tokyo. Every single morning, we'd leave our tiny apartment, hop on the subway and set off to discover something new and amazing in the world's biggest city. From sumo to kabuki, sushi to soba, gorgeous Japanese gardens, fascinating museums, distinctive neighborhoods, and wild nightlife, we tried to provide ourselves a well-rounded impression of the city… the only thing we really missed out on, was sleep!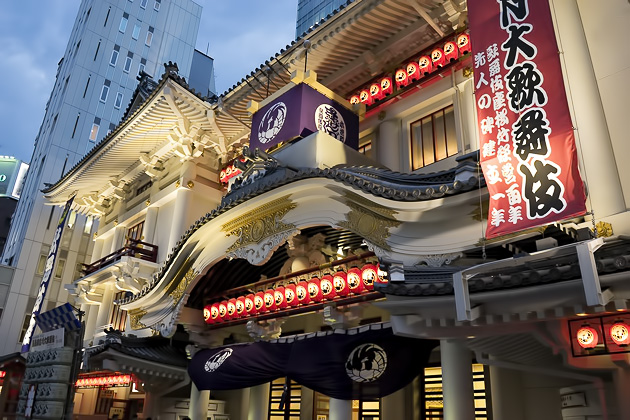 Japan's most famous cultural offering, Kabuki, is not an art form meant to cater to Western tastes. The performances can last all day long. The acting, done exclusively by men, is second-fiddle to the make-up and costumes. Monologues go on interminably. The music is strange and the dialogue is usually recited in an exaggeratedly affected, chiming manner. There is no earthly reason why Jürgen and I should have enjoyed it. But we did.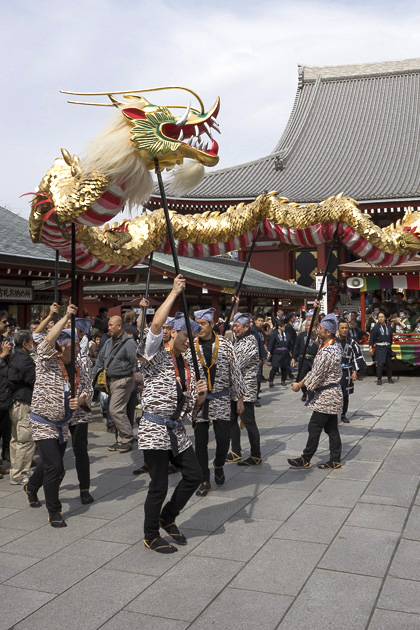 Nakamise-dōri, a pedestrian shopping street which leads directly to the temple of Sensō-ji, is always busy, but today it was packed. All eyes were cast upwards as a 60-foot dragon wound its way through the air, above the crowd. It was March 18th and Sensō-ji was celebrating the Kinryu no Mai, or Golden Dragon Dance.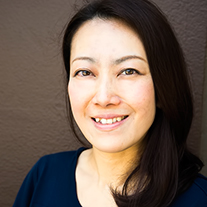 Over the course of two equally fun and frustrating days, Jürgen and I set off into the streets armed with pens, paper and a bilingual list of questions for the people of Tokyo. Not many in Japan speak English, and those who do are often reluctant to reveal the fact, so we knew this might be a difficult task. It was. But it was also entertaining, and gave us a cursory peek into the lives of the people who call Tokyo home.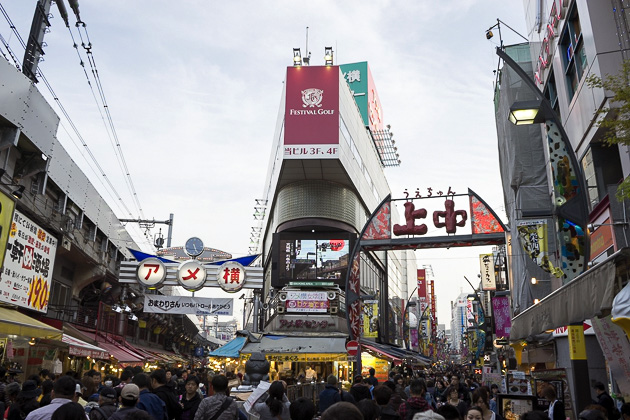 On the eastern side of Ueno Park, in the streets around the elevated tracks of the train station, you'll find the Ameyoko Shopping Street: a great place to come when you're in the market for… well, anything. Fish, veggies, shoes, leather jackets and the discrete companionship of attractive ladies are just a sample of what's for sale.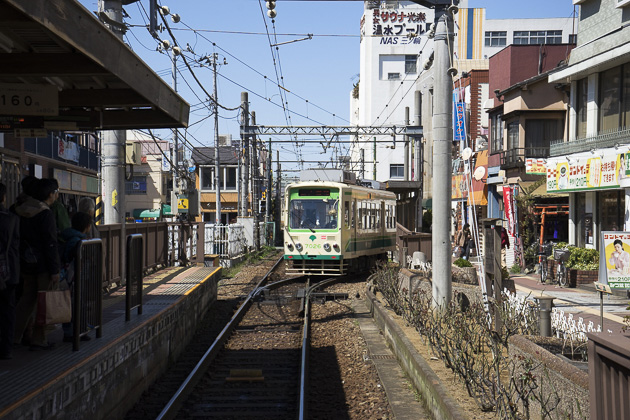 The streetcars which once crisscrossed Tokyo have almost completely disappeared, made obsolete by the faster underground metro. But in the northern neighborhood of Minoya, we found a lonely tram which has survived into the present day. The Arakawa Line runs to Waseda via Asukayama Park, where we disembarked to visit a museum dedicated to paper.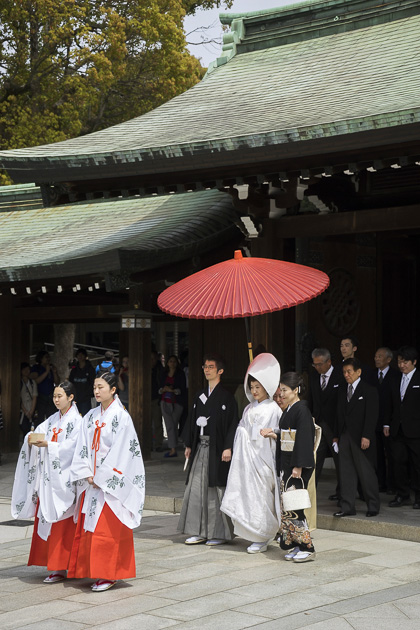 Directly across from one of Tokyo's craziest areas (Harajuku) is one of its most serene. Built to guard the spirits of Emperor Meiji and the Empress Consort Shōken, the Meiji Shrine is tucked away in a large evergreen forest, which neither the city's noise nor stress can reach.