For 91 Days
we lived in Tokyo, the world's biggest city, and it went by in a flash. There's no way to experience everything this mega-city has to offer, but we made a good go of it! Whether you're planning your own journey to Tokyo, or are just interested in seeing what makes it such a special place, our articles and photographs might help you out. Start
at the beginning
of our adventures, visit our
comprehensive index
to find something specific, or choose one of the articles selected at random, below:
mike_frontpage(); ?>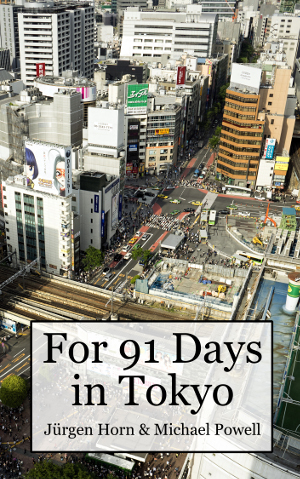 For three crazy months, we dedicated our lives to exploring Tokyo. Every single morning, we'd leave our tiny apartment, hop on the subway and set off to discover something new and amazing in the world's biggest city. From sumo to kabuki, sushi to soba, gorgeous Japanese gardens, fascinating museums, distinctive neighborhoods, and wild nightlife, we tried to provide ourselves a well-rounded impression of the city... the only thing we really missed out on, was sleep!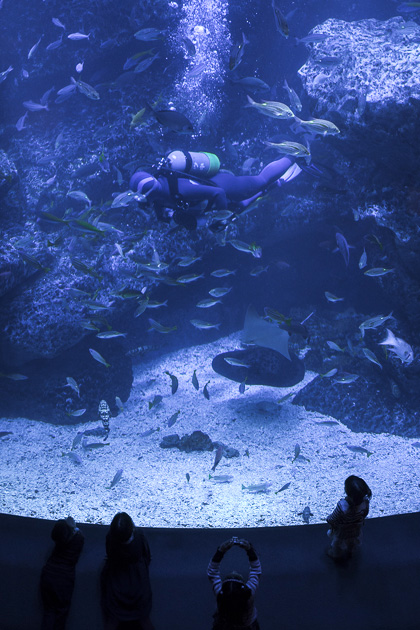 The rain was showing no sign of stopping. We stared sullenly at the clouds from our habitual perch in the SkyTree's sixth-floor Starbucks and tried to figure out what to do with the day. Suddenly, an inspiration: the Sumida Aquarium. A brilliant idea! So brilliant, in fact, it was shared by approximately 74% of Tokyo.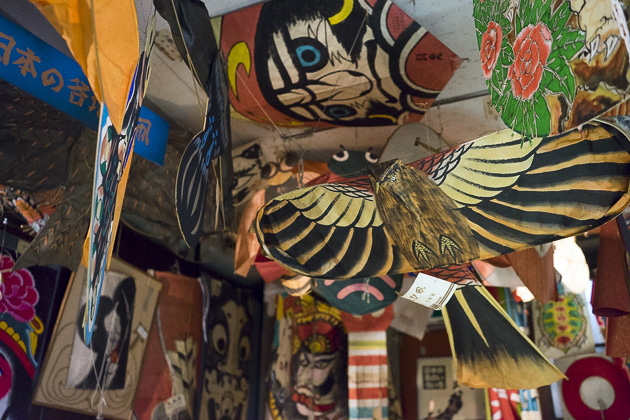 Between the shopping mecca of Coredo Mall and the Tokyo Stock Exchange, we came across a quaint museum which feels completely out of place in modern Nihonbashi. The small and cluttered Kite Museum is hidden away without fanfare above Taimeiken, one of central Tokyo's favorite restaurants.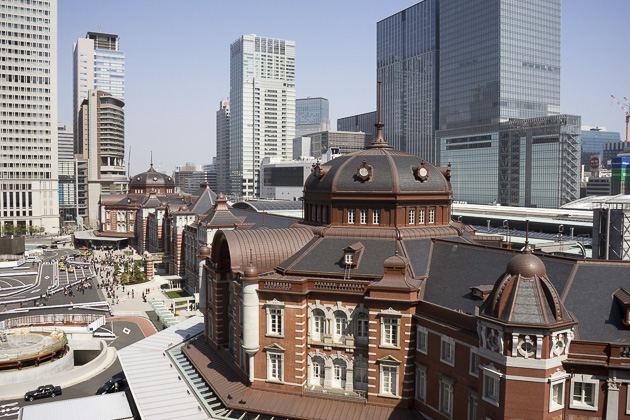 When Tokyo Station opened in 1914, it served four trains. But just like the city itself, the station has grown a little. Today, the sprawling station in the middle of the city serves an almost incomprehensible 3000 trains, every single day.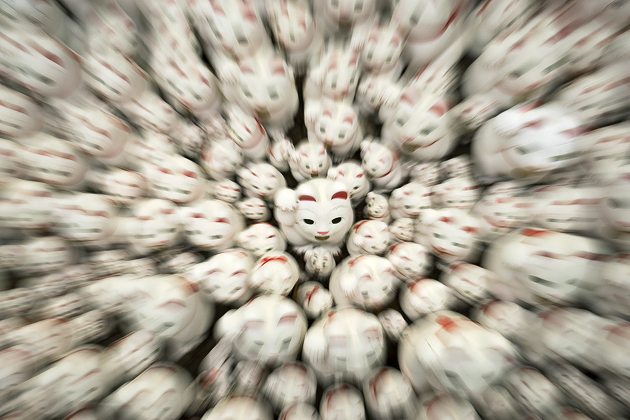 The Maneki Neko, or "Beckoning Cat," is one of Japan's most iconic images. Thought to bring luck and prosperity to their owners, these cats are frequently found outside businesses and within homes. And in the neighborhood of Setagaya, we found the Gotoku-ji temple, where the Maneki Neko plays a starring role.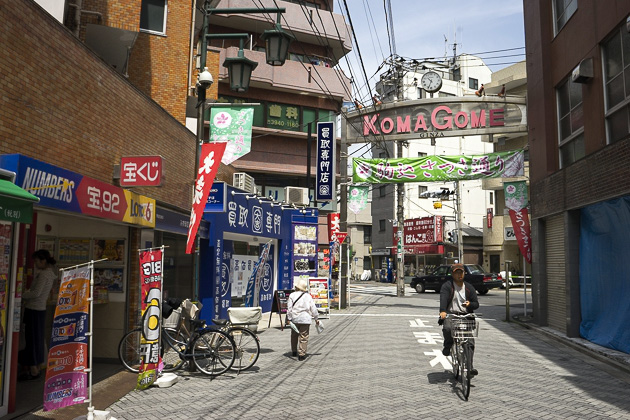 A pleasant and almost entirely-overlooked neighborhood in the north of the city, Komagome is defined by narrow alleys lined with shops and restaurants, and is home to one of Tokyo's best gardens: the Rikugi-en, originally built at the end of the seventeenth century.
Along with Shinjuku and Shibuya, Ikebukuro is the third and northernmost of Western Tokyo's great centers. Built around an enormous train station, this is yet another mind-blowing conglomeration of people, buildings, entertainment, shopping and chaos that could easily be its own city. And a large one, at that.