For 91 Days
we lived in Tokyo, the world's biggest city, and it went by in a flash. There's no way to experience everything this mega-city has to offer, but we made a good go of it! Whether you're planning your own journey to Tokyo, or are just interested in seeing what makes it such a special place, our articles and photographs might help you out. Start
at the beginning
of our adventures, visit our
comprehensive index
to find something specific, or choose one of the articles selected at random, below:
mike_frontpage(); ?>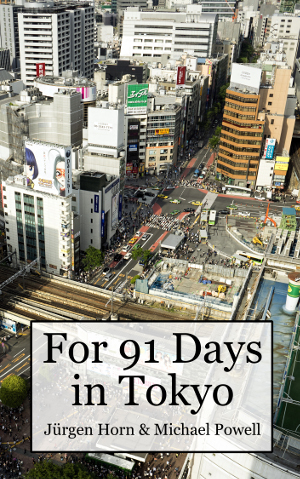 For three crazy months, we dedicated our lives to exploring Tokyo. Every single morning, we'd leave our tiny apartment, hop on the subway and set off to discover something new and amazing in the world's biggest city. From sumo to kabuki, sushi to soba, gorgeous Japanese gardens, fascinating museums, distinctive neighborhoods, and wild nightlife, we tried to provide ourselves a well-rounded impression of the city... the only thing we really missed out on, was sleep!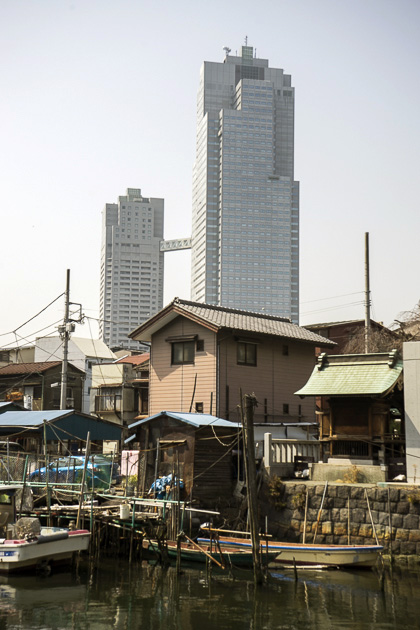 Ever since the artificial island of Tsukishima was created in the middle of the Tokyo Bay in 1892, its western coast has been home to city fishermen and their families. Completely ringed in by canals, it feels nothing like the rest of Tokyo, with quiet lanes instead of busy boulevards, two-story houses instead of steel skyscrapers, and a sleepy sense of small-town tranquility instead of the exhausting bustle of perpetual commerce.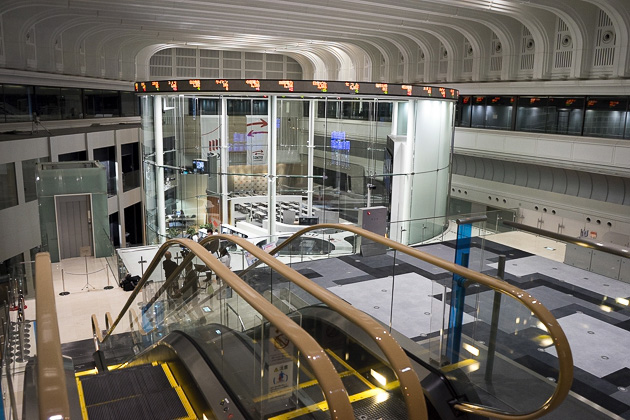 The world's third-largest stock exchange is found in Tokyo, headquartered in the financial district of Nihonbashi. Guests are welcome to visit the complex, and watch the high-stakes action from a platform above the main trading floor.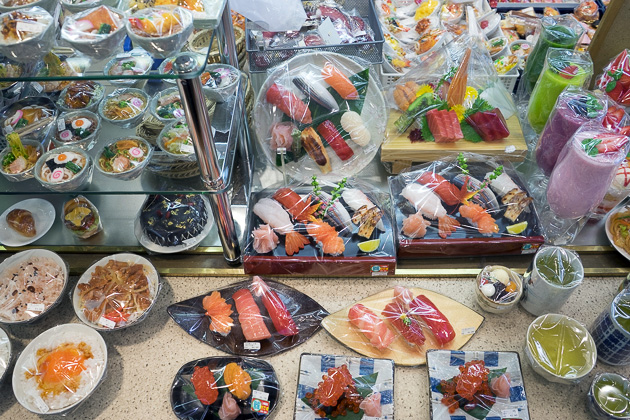 Perched atop the Niimi Building, the giant head of an Italian chef welcomes visitors to Kappabashi-dōri, where Tokyo's restaurants come to buy the things they need to run their business: chopsticks, cups, bowls, knives, takeaway containers, and naturally, an infinite variety of plastic foods.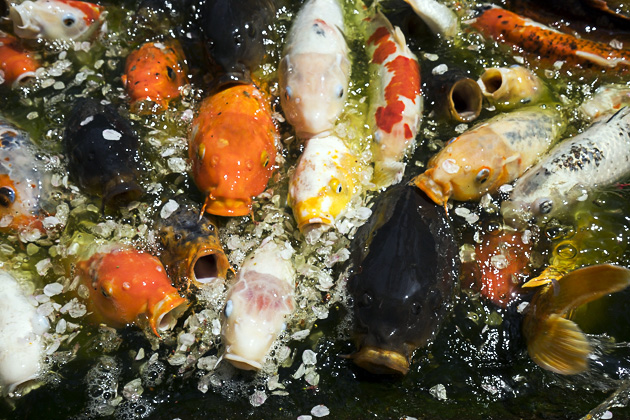 There was a time when one could see the entirety of Tokyo, or Edo as it was then known, from atop Atago Hill. Today the view is obscured by a wall of skyscrapers, but climbing the steep hill is still worth the effort, thanks to the presence of the Atago Shrine and the adjacent NHK Broadcast Museum.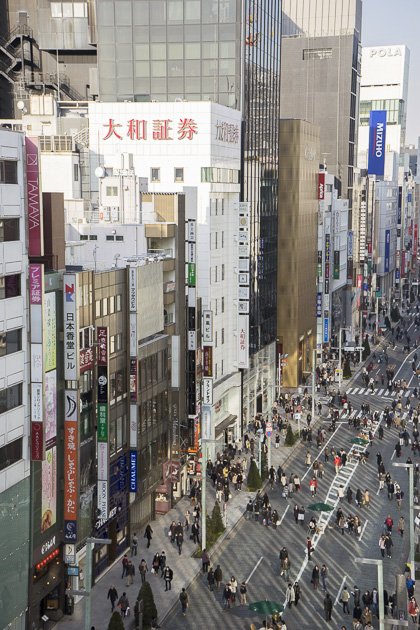 Ever since springing to life in the seventeenth century as home to the city's silver-coin mint, the central district of Ginza has been among Tokyo's most popular places to shop, see and be seen. We spent our first Saturday in the city walking along the joyfully car-free street of Chuo-Dori, watching people, and popping into some world-famous stores.
Hidden away on the far side of Shinagawa, off an alley which cuts behind the Laforet Hotel, the Hara Museum of Contemporary Art is not the easiest place in the world to find. But tracking it down might be worth the effort, depending on which exhibition is currently showing.