For 91 Days
we lived in Tokyo, the world's biggest city, and it went by in a flash. There's no way to experience everything this mega-city has to offer, but we made a good go of it! Whether you're planning your own journey to Tokyo, or are just interested in seeing what makes it such a special place, our articles and photographs might help you out. Start
at the beginning
of our adventures, visit our
comprehensive index
to find something specific, or choose one of the articles selected at random, below: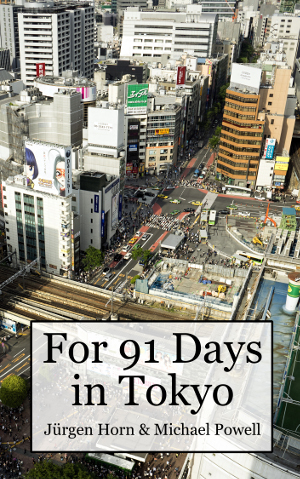 For three crazy months, we dedicated our lives to exploring Tokyo. Every single morning, we'd leave our tiny apartment, hop on the subway and set off to discover something new and amazing in the world's biggest city. From sumo to kabuki, sushi to soba, gorgeous Japanese gardens, fascinating museums, distinctive neighborhoods, and wild nightlife, we tried to provide ourselves a well-rounded impression of the city… the only thing we really missed out on, was sleep!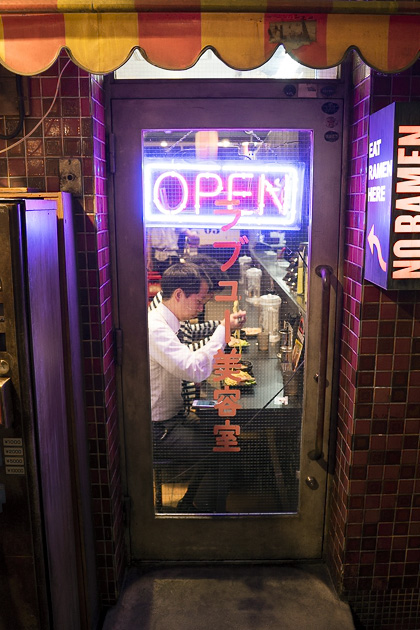 It was 1958, and we were hungry. Luckily, we were near Narutabashi Station, where there are at least a dozen ramen shops to choose from. We sat down to big bowls of steaming noodles, and talked about the news of the day… Khrushchev seems a reasonable new leader for the Soviets, doesn't he? Then my cellphone rang and I remembered: this isn't 1958. And there is no train station called Narutabashi. The year was 2014 and we were inside Shinyokohama's Ramen Museum.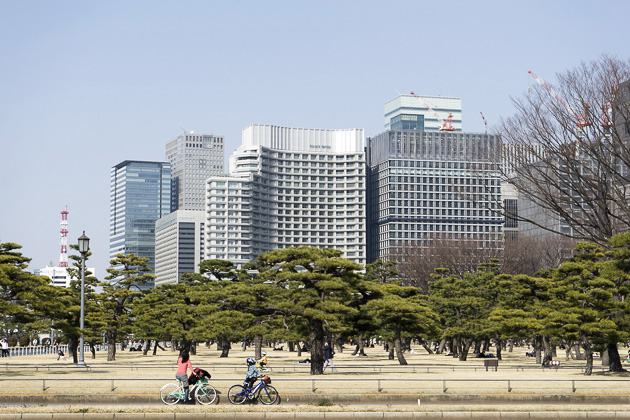 For such a congested city, Tokyo has a surprising amount of green space. Take, for example, the area directly outside the Imperial Palace. The Kyoko Gaien (Outer Garden) once held the houses of Japan's provincial lords, but today offers people a place to stretch out on the grass. We visited it and the nearby Hibiya Park on a sunny Sunday afternoon.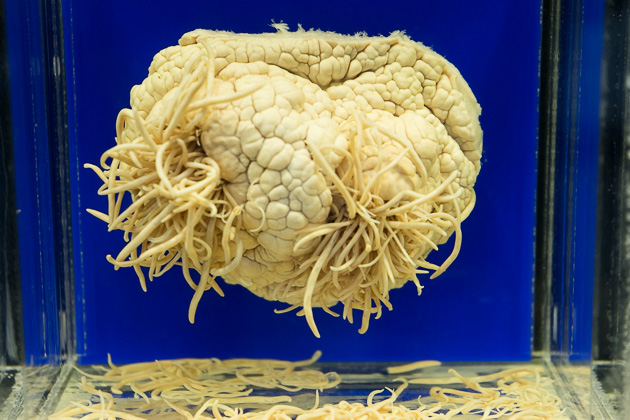 It's not the best place to take a date, nor would you want to visit after eating a large meal, but the Parasitological Museum in Meguro makes a wonderful excursion for when you… I mean, it's fun if you're in the mood for… Or, it's interesting for those who… You know what? I'm drawing a blank. I can't think of a single non-creepy reason to visit the Parasaitological Museum. Unless you're a professional parasitologist. (Even then, the very fact that you're a parasitologist is kind of creepy.)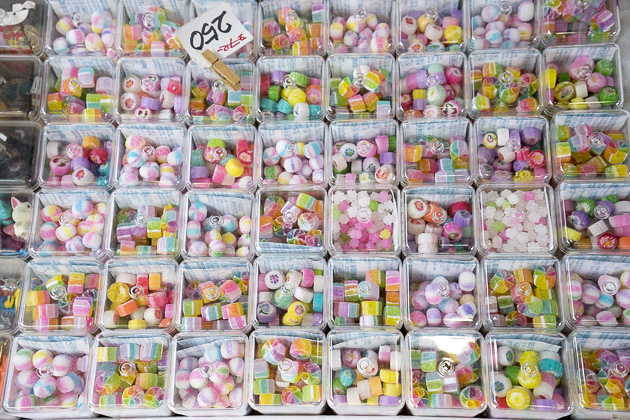 We had spent the morning admiring Kawagoe's Edo-style kura-zukuri buildings and visiting the museums found along its main strip. After a long lunch, we felt rested enough to continue our exploration of the city.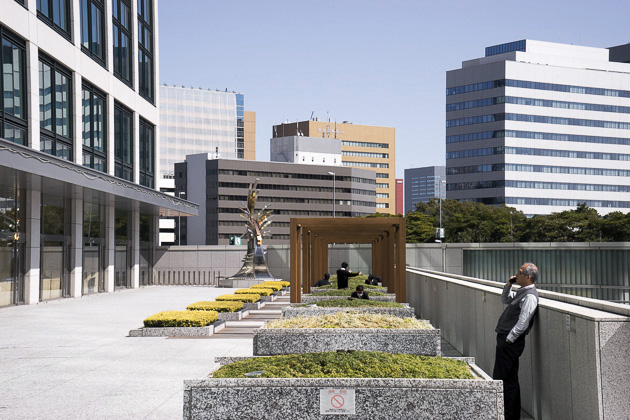 Shiodome, the onetime railway center of Tokyo, has blossomed into one of the city's most modern and important financial districts. We spent a day wandering around its skyscrapers, like ants in the presence of giants.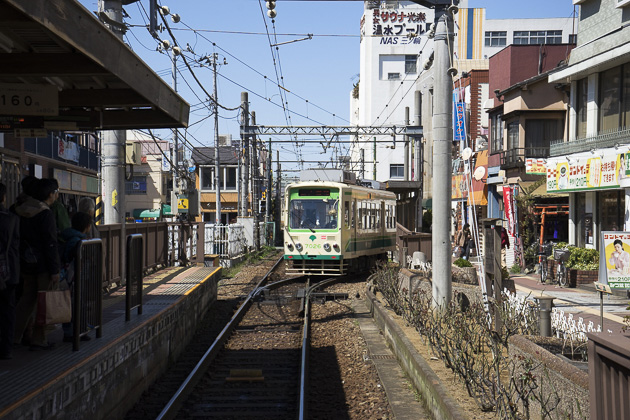 The streetcars which once crisscrossed Tokyo have almost completely disappeared, made obsolete by the faster underground metro. But in the northern neighborhood of Minoya, we found a lonely tram which has survived into the present day. The Arakawa Line runs to Waseda via Asukayama Park, where we disembarked to visit a museum dedicated to paper.