For 91 Days
we lived in Tokyo, the world's biggest city, and it went by in a flash. There's no way to experience everything this mega-city has to offer, but we made a good go of it! Whether you're planning your own journey to Tokyo, or are just interested in seeing what makes it such a special place, our articles and photographs might help you out. Start
at the beginning
of our adventures, visit our
comprehensive index
to find something specific, or choose one of the articles selected at random, below: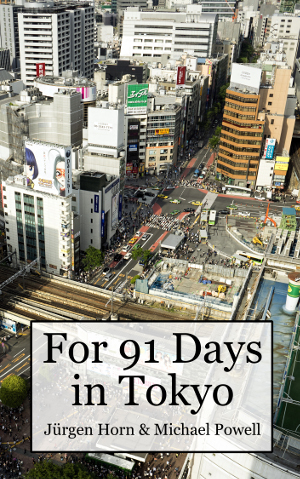 For three crazy months, we dedicated our lives to exploring Tokyo. Every single morning, we'd leave our tiny apartment, hop on the subway and set off to discover something new and amazing in the world's biggest city. From sumo to kabuki, sushi to soba, gorgeous Japanese gardens, fascinating museums, distinctive neighborhoods, and wild nightlife, we tried to provide ourselves a well-rounded impression of the city… the only thing we really missed out on, was sleep!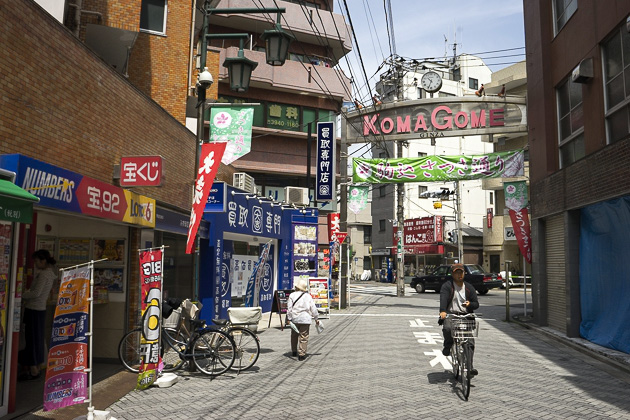 A pleasant and almost entirely-overlooked neighborhood in the north of the city, Komagome is defined by narrow alleys lined with shops and restaurants, and is home to one of Tokyo's best gardens: the Rikugi-en, originally built at the end of the seventeenth century.
Hidden away on the far side of Shinagawa, off an alley which cuts behind the Laforet Hotel, the Hara Museum of Contemporary Art is not the easiest place in the world to find. But tracking it down might be worth the effort, depending on which exhibition is currently showing.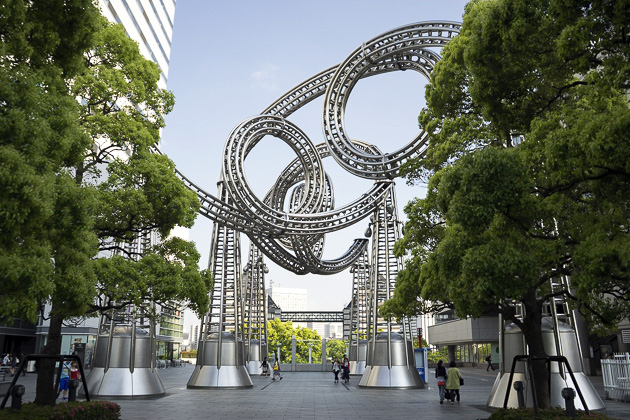 After dedicating the morning to Yokohama's historic harbor district and grabbing lunch in Asia's largest Chinatown, we moved farther north up the bay and spent the afternoon in the more modern part of town.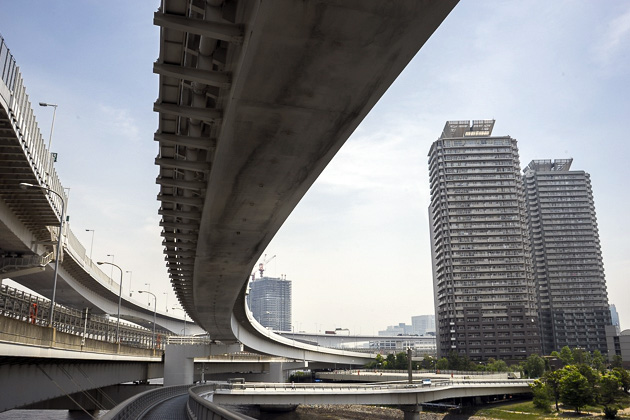 Spanning Tokyo Bay to connect Odaiba Island with the mainland, the Rainbow Bridge serves trains, cars and pedestrians along its 800-meter length. We crossed the bridge frequently with the Yurikamome Monorail, but decided to walk across on one our final days in Tokyo.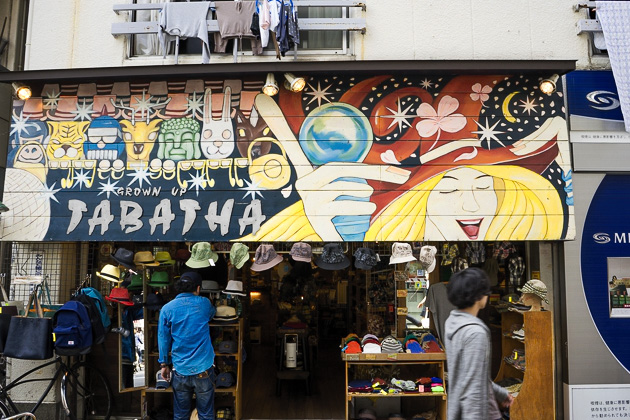 The good-looking older cousin of Harajuku, Shimokitazawa is leaning against the wall, smoking and watching bemusedly as the crowds swarm around the cute kid dressed in cosplay. He shakes his head, crushes his cigarette butt under the heel of his leather boot, and heads into the record shop. Harajuku might be more popular, but all the cool kids prefer Shimokita.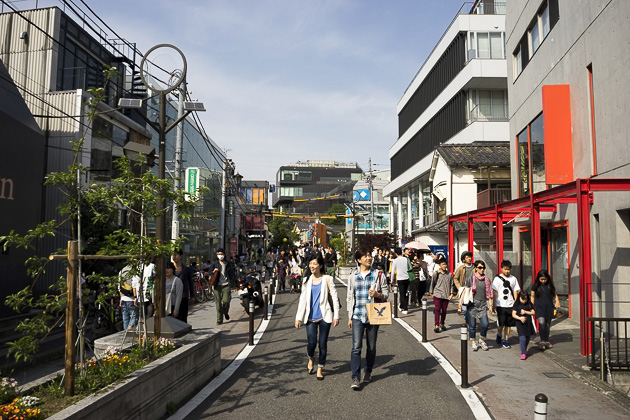 We spent many entertaining evenings in Shibuya, which has become one of the most exciting areas in Tokyo. There are so many bars, shops and things to do here, that it would be hopeless to attempt listing them all. But here were a few of our personal favorites.