For 91 Days
we lived in Tokyo, the world's biggest city, and it went by in a flash. There's no way to experience everything this mega-city has to offer, but we made a good go of it! Whether you're planning your own journey to Tokyo, or are just interested in seeing what makes it such a special place, our articles and photographs might help you out. Start
at the beginning
of our adventures, visit our
comprehensive index
to find something specific, or choose one of the articles selected at random, below: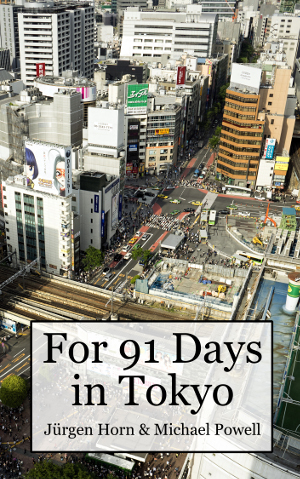 For three crazy months, we dedicated our lives to exploring Tokyo. Every single morning, we'd leave our tiny apartment, hop on the subway and set off to discover something new and amazing in the world's biggest city. From sumo to kabuki, sushi to soba, gorgeous Japanese gardens, fascinating museums, distinctive neighborhoods, and wild nightlife, we tried to provide ourselves a well-rounded impression of the city… the only thing we really missed out on, was sleep!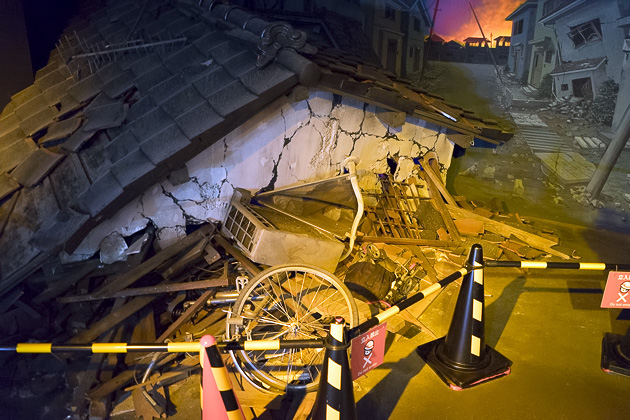 Mom always said that it's best to be prepared. "Hope for the best, darling, but plan for the worst." And in earthquake-prone Tokyo, the worst can be very bad indeed. Since we always listen to our moms, Jürgen and I dutifully visited the Disaster Preparation Park, on Odaiba Island.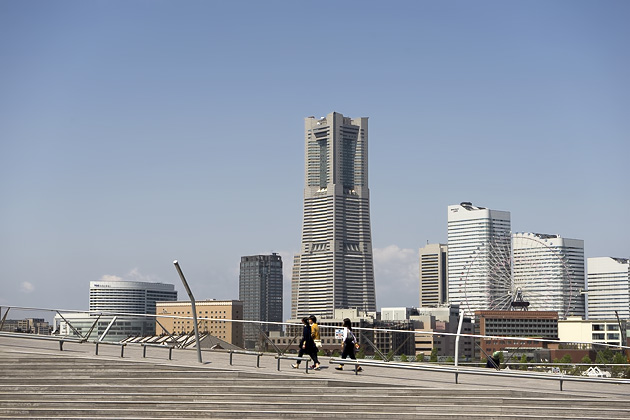 After Tokyo, Yokohama is the second-biggest city in Japan, with a population approximately equal to that of Los Angeles. The idea of dedicating a single day to it is absurd, but Yokohama is so easily accessible from Tokyo that it actually makes for an excellent short excursion.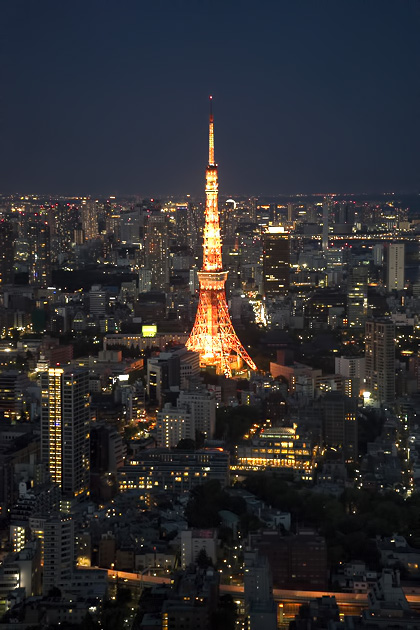 Built for a whopping four billion dollars, the mega-complex known as Roppongi Hills opened to the public in 2003. With museums, malls, theaters, parks, hotels, hundreds of stores and restaurants, along with some of the city's most expensive apartments, Roppongi Hills would love to eat up several of your Tokyo days. We spent about an hour there.
You've been to a casino, right? The ringing sounds, the stale stench of tobacco, the confusion, the sad people so desperate to be happy? All that is familiar. But a pachinko hall takes the wholesome goodness of a casino and condenses it down to its most vile. It exaggerates the sensory overload beyond belief. ¡¡MAXIMIZES THE SOUND!! Multiplies the confusion. Doubles down on the hopelessness. And achieves the impossible, by creating a place of gambling in which I have absolutely no interest.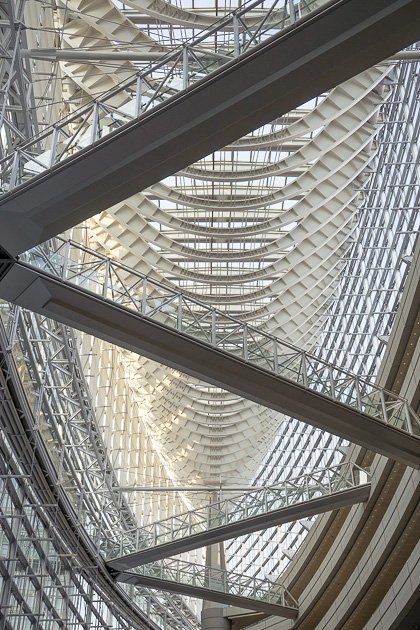 Built in 1997 by Argentine-American architect Raphael Viñoly, the Tokyo International Forum is found in the center of the city, next to Tokyo Station. The spacious exhibition hall stretches across four buildings connected by a curving glass roof. Steel, glass, sharp angles and plenty of light make the complex ideal for a photographer.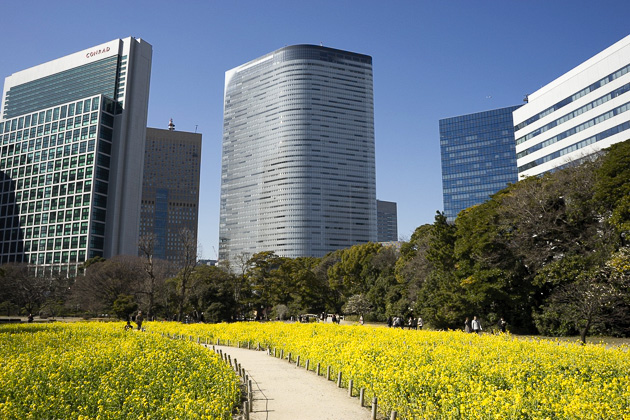 A green oasis floating atop the murky waters of Tokyo Bay, the Hamarikyu Detached Palace Gardens will transport you to the days of the Shogun, as long as you manage to keep your eyes focused on the duck ponds and cherry trees, instead of the impenetrable row of skyscrapers on the horizon.