For 91 Days
we lived in Tokyo, the world's biggest city, and it went by in a flash. There's no way to experience everything this mega-city has to offer, but we made a good go of it! Whether you're planning your own journey to Tokyo, or are just interested in seeing what makes it such a special place, our articles and photographs might help you out. Start
at the beginning
of our adventures, visit our
comprehensive index
to find something specific, or choose one of the articles selected at random, below: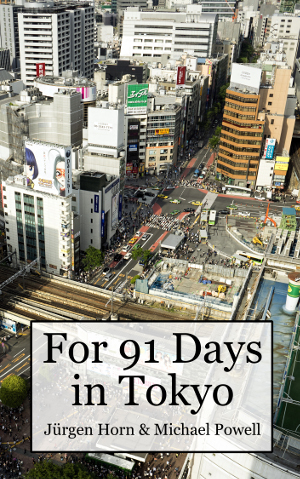 For three crazy months, we dedicated our lives to exploring Tokyo. Every single morning, we'd leave our tiny apartment, hop on the subway and set off to discover something new and amazing in the world's biggest city. From sumo to kabuki, sushi to soba, gorgeous Japanese gardens, fascinating museums, distinctive neighborhoods, and wild nightlife, we tried to provide ourselves a well-rounded impression of the city… the only thing we really missed out on, was sleep!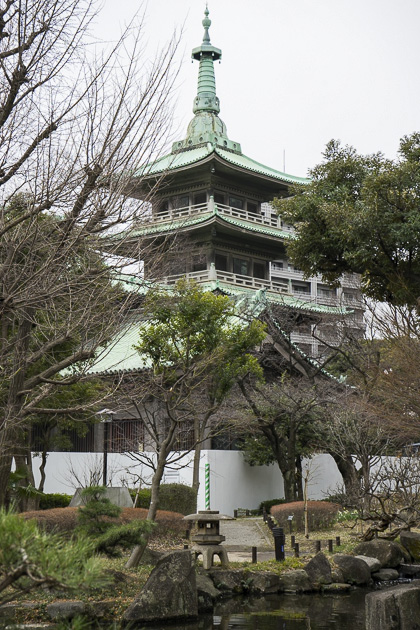 On September 1st, 1923, Tokyo was struck by the most devastating earthquake in its history. Seventy percent of the city's housing was destroyed and over 140,000 people lost their lives during the quake, as well as in the subsequent fires which raged uncontrollably through the streets.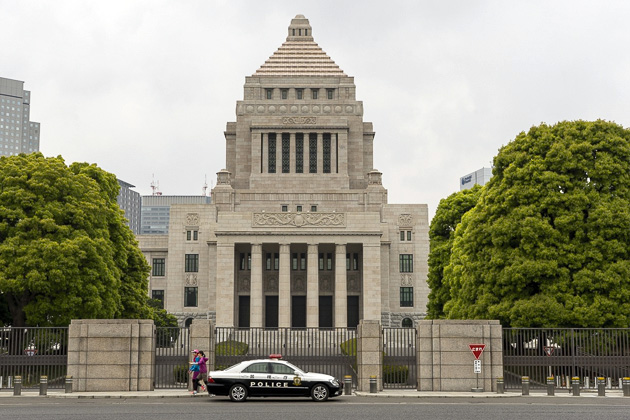 Nagatacho is the administrative center of the Japanese government. Ark Hills is a massive complex combining condominiums, shopping and entertainment. And the Hie Shrine is a peaceful place of worship on a wooded hill. We visited these three adjacent, but completely different, spots during one long day in south-central Tokyo.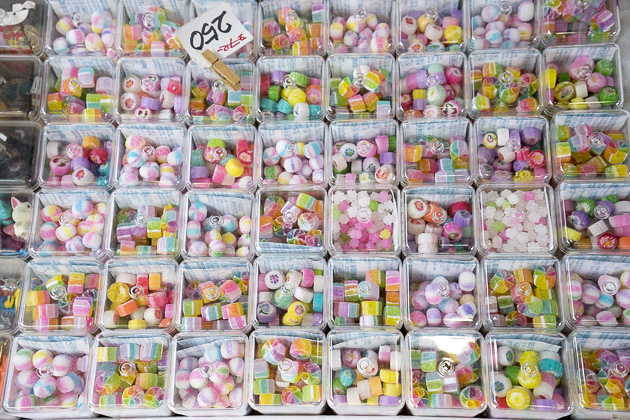 We had spent the morning admiring Kawagoe's Edo-style kura-zukuri buildings and visiting the museums found along its main strip. After a long lunch, we felt rested enough to continue our exploration of the city.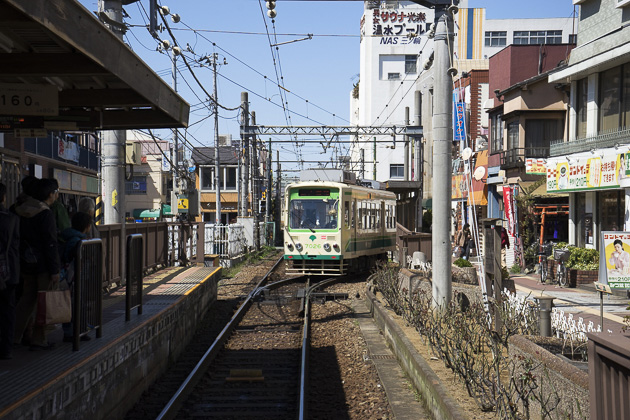 The streetcars which once crisscrossed Tokyo have almost completely disappeared, made obsolete by the faster underground metro. But in the northern neighborhood of Minoya, we found a lonely tram which has survived into the present day. The Arakawa Line runs to Waseda via Asukayama Park, where we disembarked to visit a museum dedicated to paper.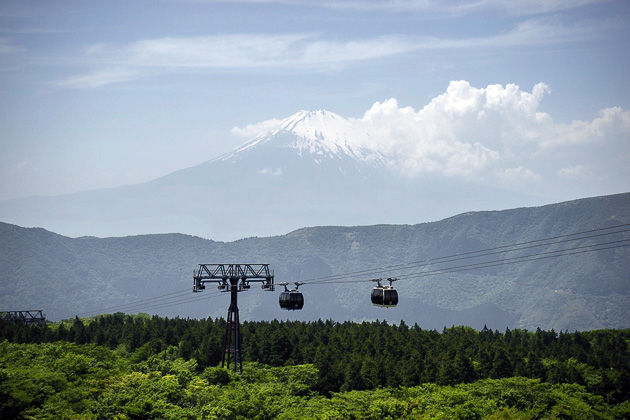 On our last weekend in Japan we abandoned Tokyo and headed for the hills of the Hakone National Park, in the shadow of Mount Fuji. Centered around a large crater lake, this is an area of hot springs, spas, traditional hotels, forests and mountains. It was the perfect antidote to the Big City Sickness with which we'd slowly but surely become infected.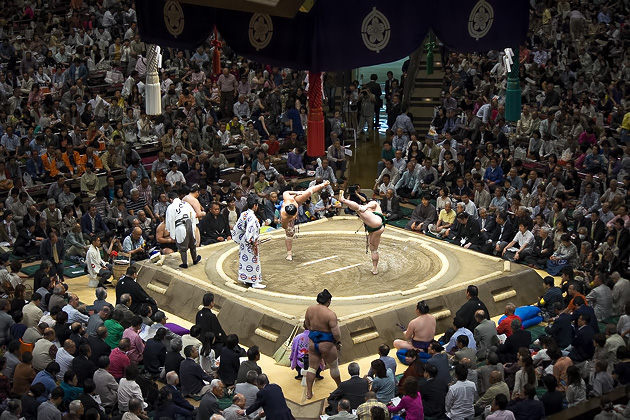 We were lucky enough to be in Tokyo during the Summer Sumo Tournament, the Natsu Basho, and bought tickets as soon as they became available. Sumo is one of Japan's most famous cultural products, and we were determined not to miss out.