The Nezu Museum
Although it houses a priceless collection of bronze sculpture from China, along with artwork that spans the history of Japan, the most valuable commodity of the Nezu Museum might be its tranquility. Outside lurks the distressingly crowded shopping mecca of Omotesando, but inside this museum, we found one of Tokyo's most peaceful corners.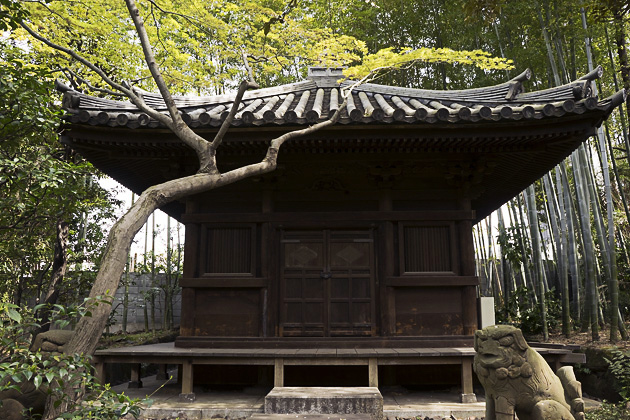 It's rare, and perhaps unheard of, that I'll be happy when something is more expensive than expected. Yet that's exactly what happened at the Nezu Museum. The crowds trolling Omotesando were borderline obnoxious and, given the lovely solitude we encountered past the museum's gate, each tourist-discouraging yen was worth its weight in gold.
On entering the Nezu, we didn't even bother with the exhibits, and instead headed straight into the courtyard. Myriad paths wind through a compact landscape filled with ancient statues, koi ponds, creaky huts and a dense forest. It's the kind of place which begs you to spend the day on a bench with a book. The kind of place likely to conceal gnomes, or paths leading to other worlds. We relaxed here until our stomachs sounded the lunchtime alert. Luckily, we didn't have to go far. Overlooking the grounds is a cafe-restaurant serving lunches which are both upscale and reasonably-priced.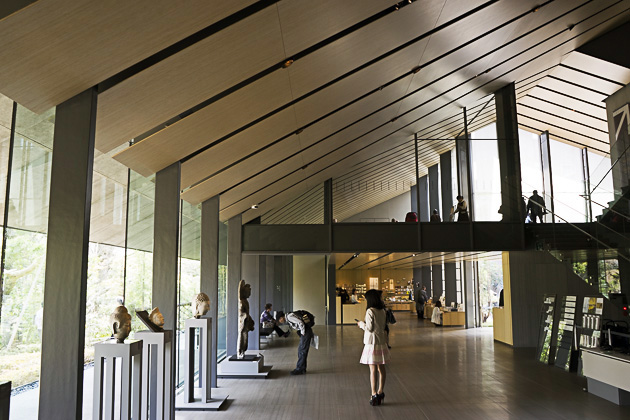 Once we had eaten, and nearly two hours after having entered the museum, we were ready to see the exhibits. The first was a temporary collection commemorating Kiyomaro, the most celebrated swordsmith of the Tokugawa era. I can't tell a katana from a shinken, but still enjoyed this collection of over fifty hand-made swords.
The Nezu's permanent collection continues in six further exhibition rooms, each dedicated to a particular theme. You'll see toys and accouterments from the Imperial Household, bronze religious sculptures excavated from China, folding screens, calligraphy and ceramics. All of this was part of the private collection of Nezu Kaichirō, an evidently successful railway industrialist.
We loved our time here. Don't let the high price of entrance nor the wealth of other distractions in Omotesando keep you away from the Nezu Museum. This one is well worth your time.
–List of Capsule Hotels In Tokyo