The Robot Restaurant
It's hard to imagine an experience more perfectly suited to Tokyo, and one less likely to exist anywhere else, than Shinjuku's Robot Restaurant. With a stage show that stretches the definition of terms like "elaborate" and "bizarre", the restaurant has quickly become one of the most popular venues in the city.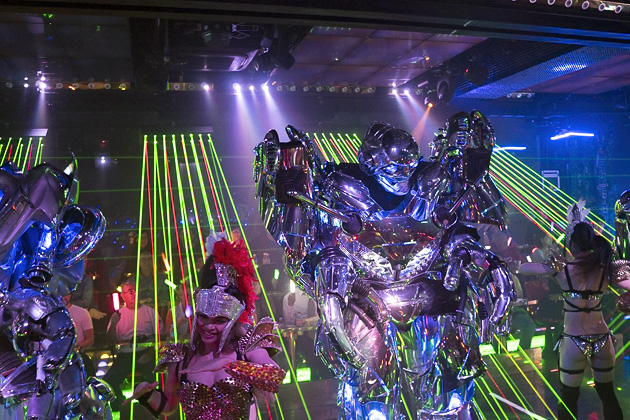 We were dazzled by the Robot Restaurant from the moment we spotted it. The entire facade was illuminated in blinding LED lights and giant lady robots with giant bouncing breasts were roving about the foyer. A band approximating Daft Punk's style was rocking out behind the giant robots, and everything was flashing and loud and totally over-the-top. Sensory overload? Definitely, and we hadn't even picked up our tickets yet. I suspected that the show was going to be more like sensory rape.
Having arrived well in advance of the evening show, we passed the extra time in the restaurant's upstairs lounge. You'll want to do the same, because the lounge is unbelievable. It's like the world's most outrageous interior designers were given crayons, glue sticks, glitter and mescalin, and told to go crazy. Everything is mirrored and shining. On every table, there's a robot dinosaur. On the stage, a lady-band clad in metallic bikinis and angel wings is playing soft lounge music. The drinks are cheap and the vibe couldn't be better. You and the people around you are in a place unlike anywhere any of you have ever been, and you're all excited and nervous and giddily talkative. It's bonding.
Now, however, it's showtime. You and your new friends head into the underground theater, take your seats, and await for the spectacle. Soon, the lights go out, the speakers switch on, and giant vehicles appear on either side of the narrow stage, ridden by ladies dressed as Amazonian war princesses from the year 3000. They're pounding on drums, rotating around the stage, screaming and dancing to the music, and you're just like… confused. What the hell is happening? It's hilarious, ridiculous, impressive, overwhelming and pointless in equal measure.
And that's just Act One! By the end of the show, which stretches out across seven or eight acts, you'll have perhaps seen boxing robots. Women riding huge mechanical cows. An alien-eating shark robot. Huge motorcycles and airplanes with pole-dancing lady passengers. A tank, I think. I think there was a tank. There was definitely a freedom-fighting panda. The shows change frequently, so you might see other things entirely, things which no sane human would ever possibly be able to predict.
The Robot Restaurant is an absolute blast. We had fun from the moment we entered, and I'm still not sure my brain has been able to process everything we saw. As much as the crazy show, we loved watching the spectators sitting across from us. Without exception, they had their eyes wide open and huge smiles plastered across their faces. Just like us.
Link: Make your Robot Restaurant Reservations Here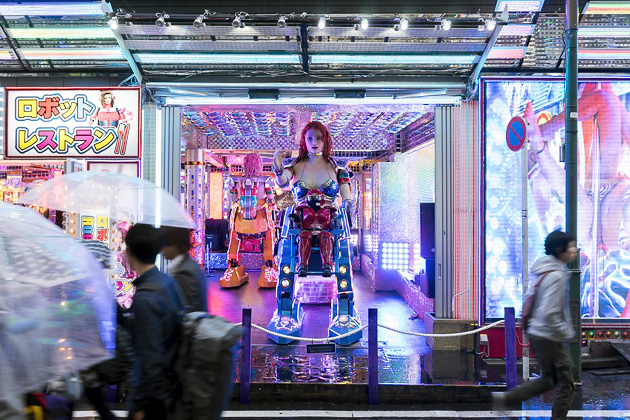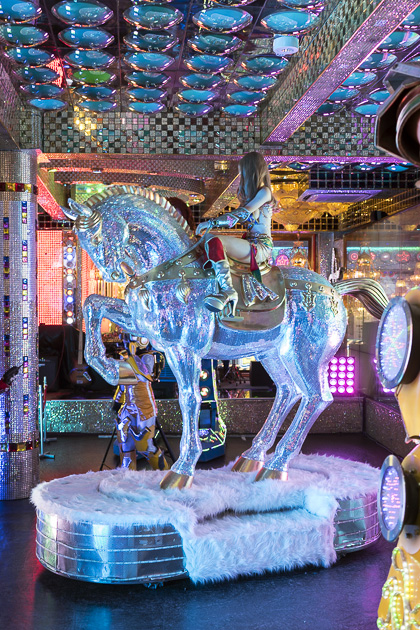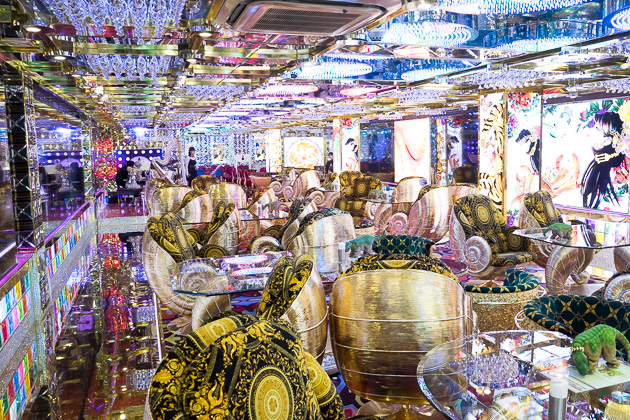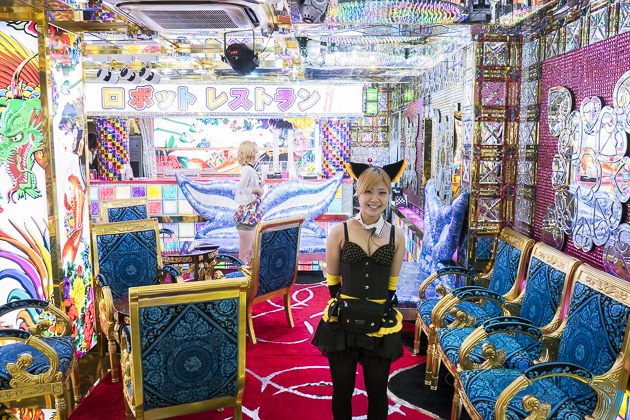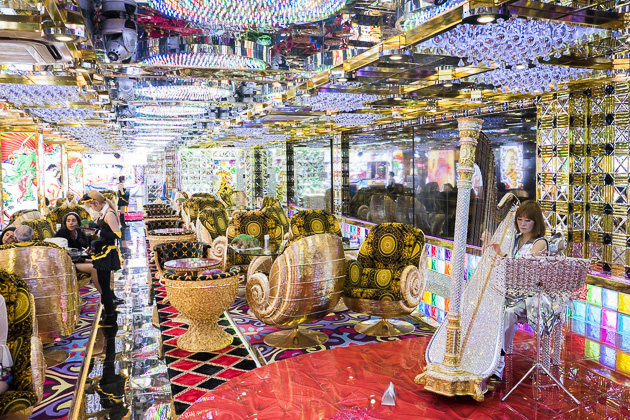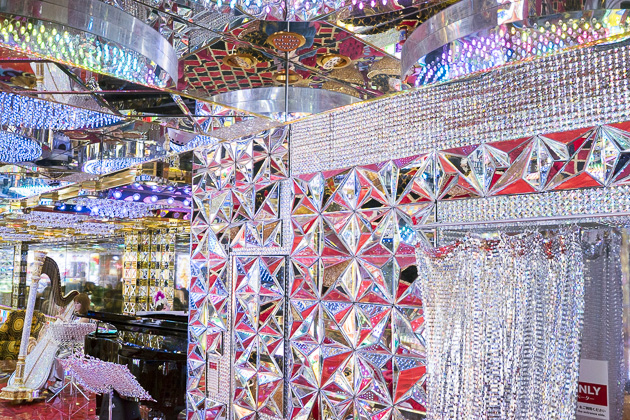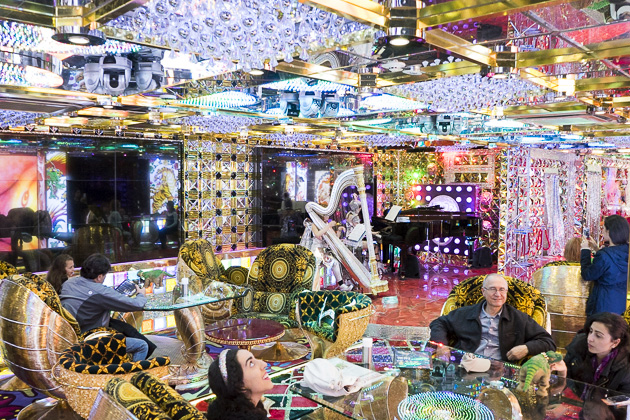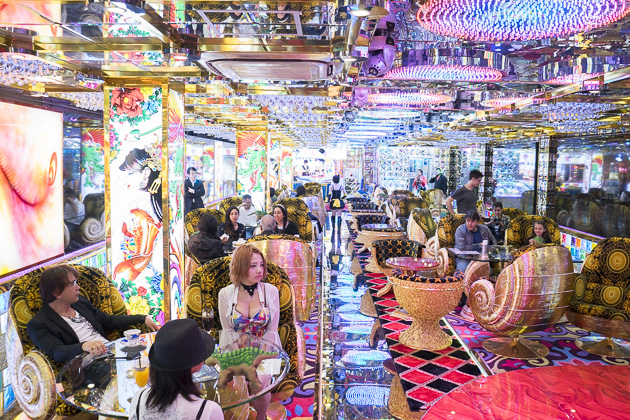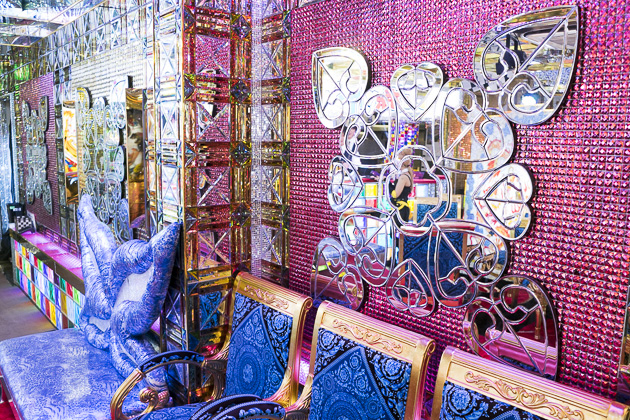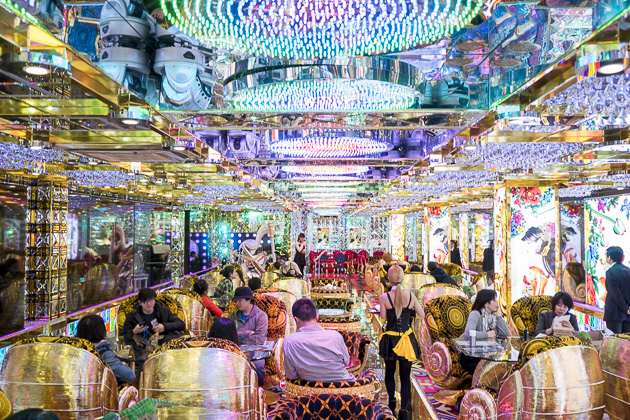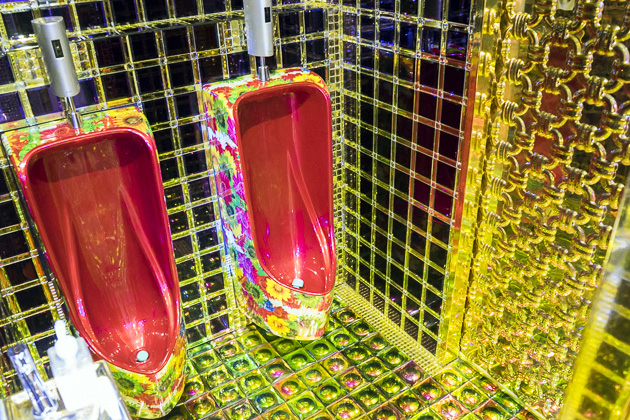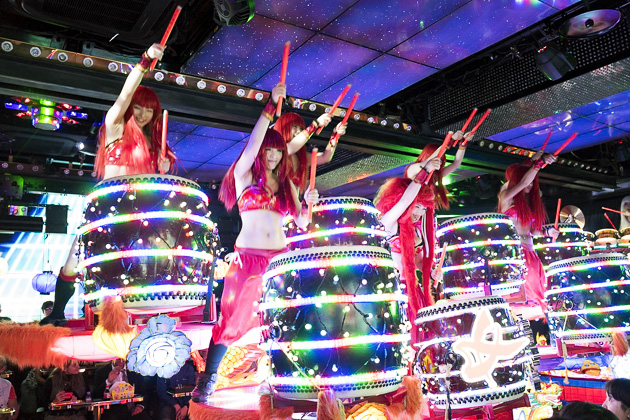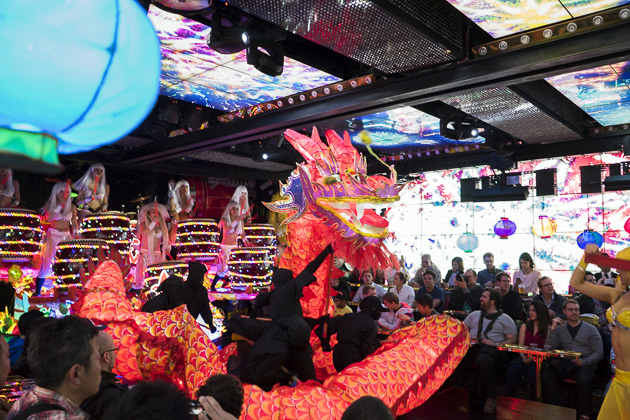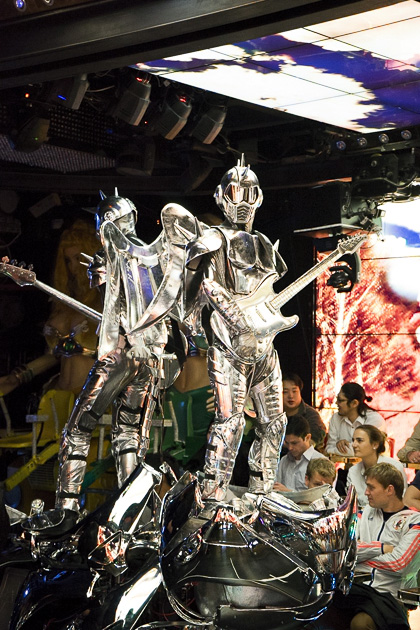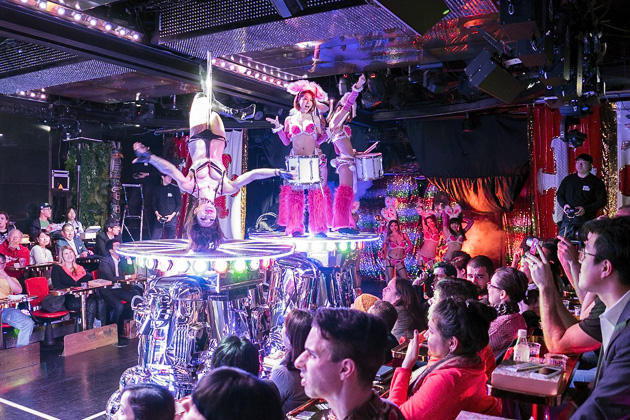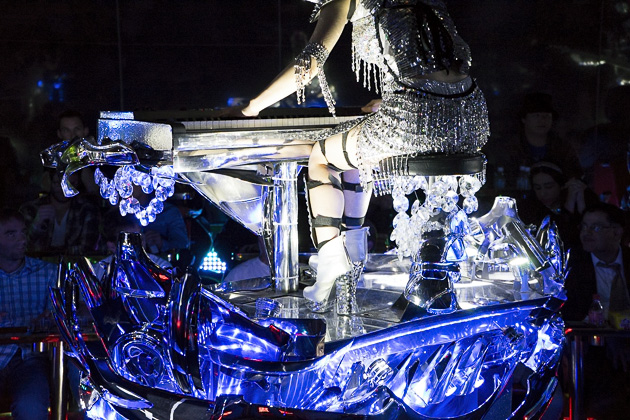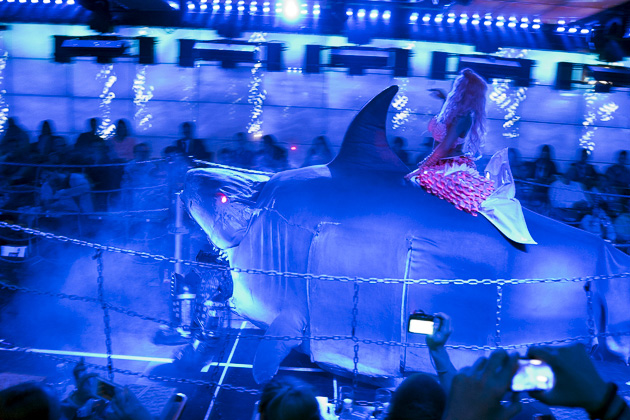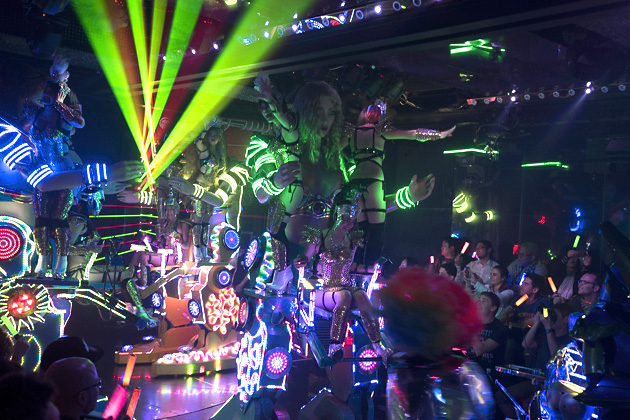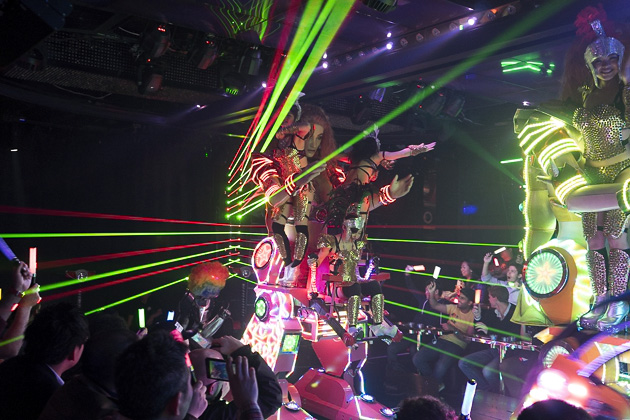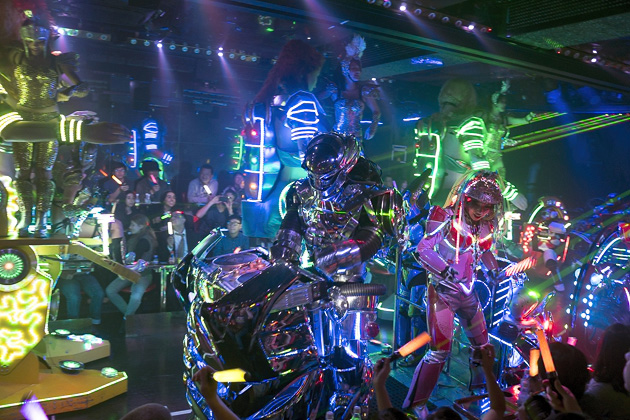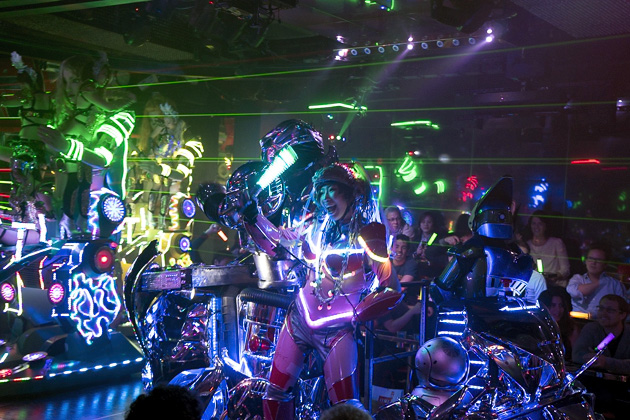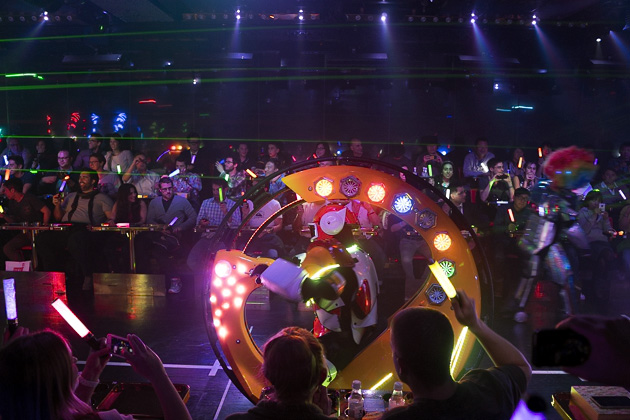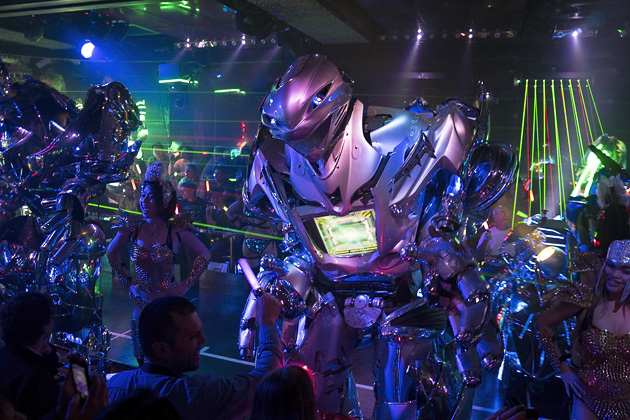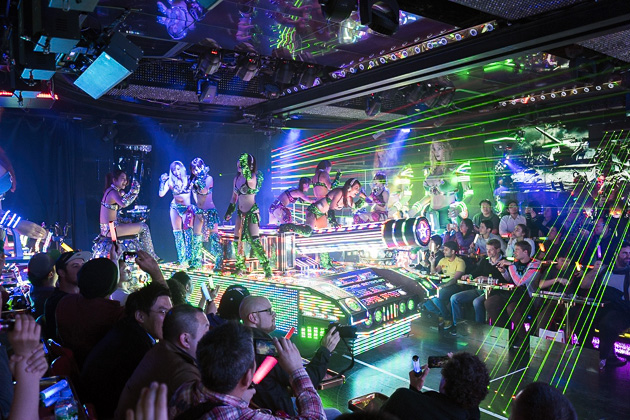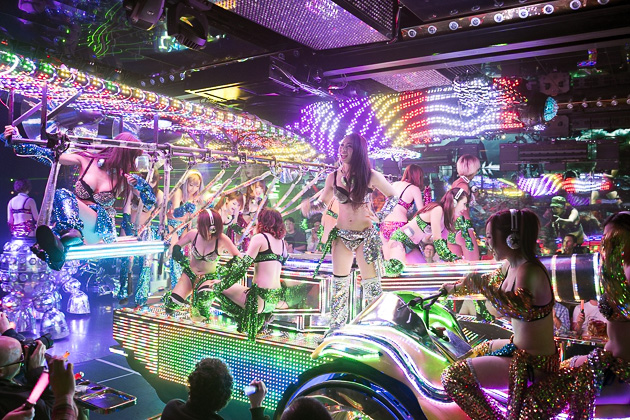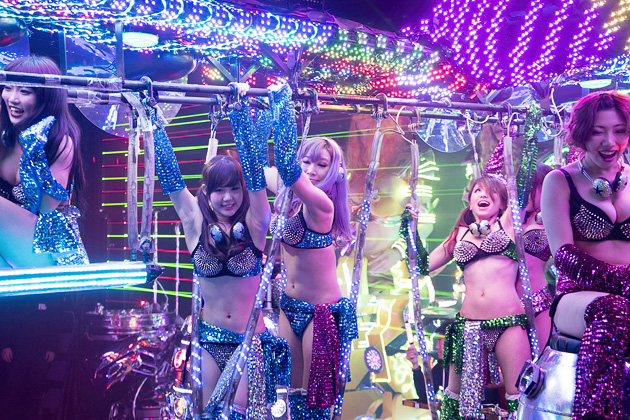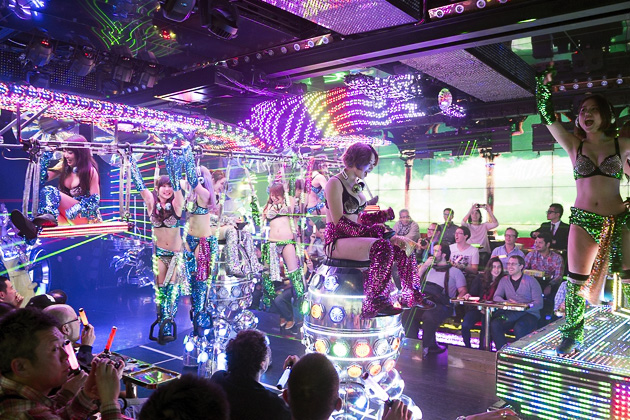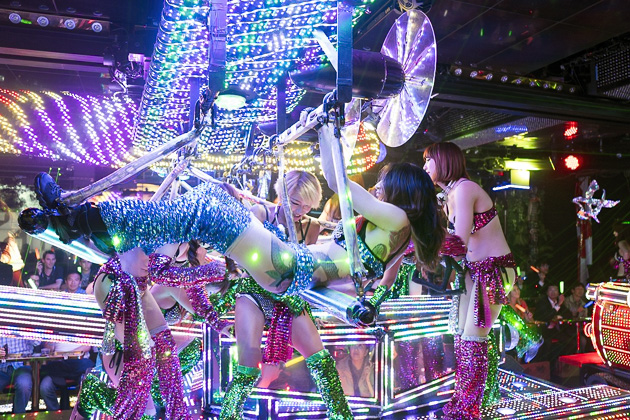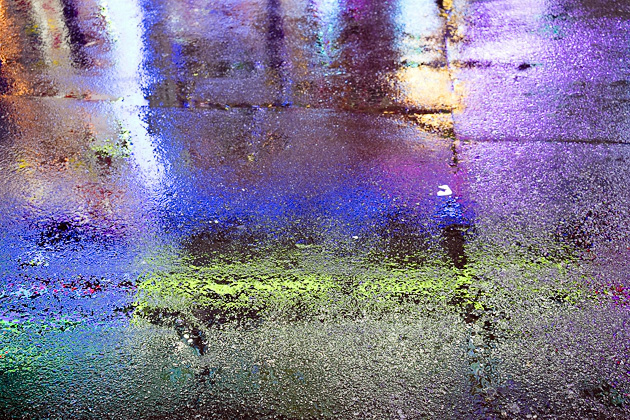 Dancers
,
Entertainment
,
Fun
,
Must See Tokyo
,
Night Club
,
Robot Restaurant
,
Roboter
,
Robots
,
Sexy
,
Shinjuku
,
Show
,
Strippers
,
Tokyo
,
Tokyo Blog
,
Tokyo Show
,
Transformers
June 13, 2014 at 9:38 am