In and Around Tokyo Midtown
It surely won't keep the title for long but the tallest habitable building in Tokyo is currently the Midtown Tower, part of the Tokyo Midtown complex in Akasaka. We spent a day checking out the sights around Midtown, including the National Art Center and the tranquil Nogi Shrine.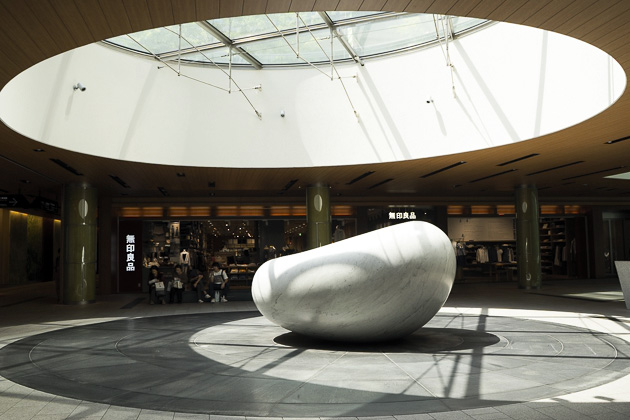 Built in 2007 for over three billion dollars, the mixed-use Tokyo Midtown complex provides office space for leading firms like Xerox, Cisco and Yahoo! Japan, as well as residential apartments for (it seems safe to assume) the ultra-rich. In addition, it's home to the five-story Galleria Mall, the Suntory Museum of Art and Issey Miyake's 21_21 Design Sight workshop.
We spent a long time inside the Galleria Mall, walking into a number of shops… nothing which we could afford, of course, but there was some neat stuff. Along with stores selling clothing and household furnishings, there's a vinoteca dedicated to the wines of Frances Ford Coppola. Even though we couldn't shop, it was fun to be around such luxury, and one of Midtown's best attractions is entirely free. Out back, in the shadow of the massive tower, is a gently sloping park that has soft grass, upon which hundreds of people were lying.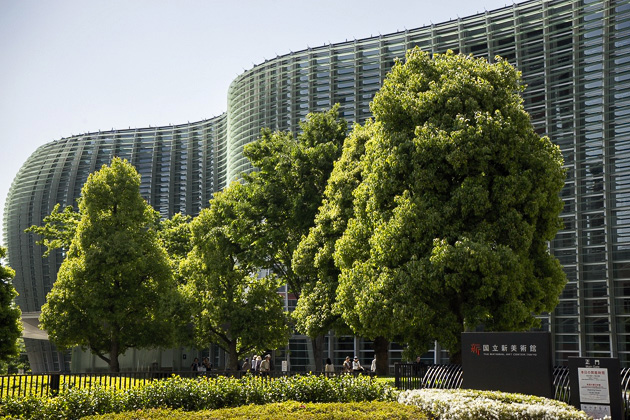 After resting in the park, we walked over to the nearby National Art Center, which also opened in 2007 and is among the largest art halls in Japan, with an ever-changing lineup of exhibits in its many rooms. But we were less interested in the art, than the architecture. The building, designed by Kisho Kurokawa, has a tilted, wave-shaped glass facade and an interior architecture that features huge, upside-down cones.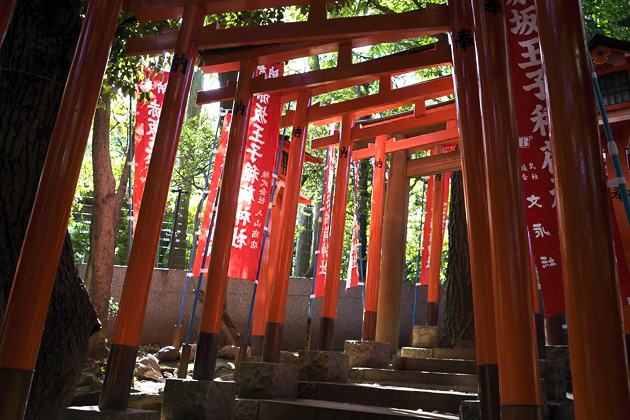 Further north along Gaien-Higashi-Dori, we came upon the Nogi Shrine. This is the former home of General Nogi, who served Emperor Meiji throughout his reign. The General had an illustrious career, with victories against both the Chinese and Russians, but today he's most well-known for a demonstration of ultimate loyalty. A couple days following the death of the Emperor, both Nogi and his wife committed suicide in their home; she by throat-slitting, he by seppuku.
It's a grisly story (and one I don't find particularly "honorable"), but today the shrine and its adjoining park make for a peaceful escape from the noise and tawdry luxury of the upscale neighborhood surrounding it.
Locations on our Map: Tokyo Midtown | National Art Center | Nogi Shrine
–Travel Insurance For your Tokyo Trip