Chilling with the Cool Kids of Shimokita
The good-looking older cousin of Harajuku, Shimokitazawa is leaning against the wall, smoking and watching bemusedly as the crowds swarm around the cute kid dressed in cosplay. He shakes his head, crushes his cigarette butt under the heel of his leather boot, and heads into the record shop. Harajuku might be more popular, but all the cool kids prefer Shimokita.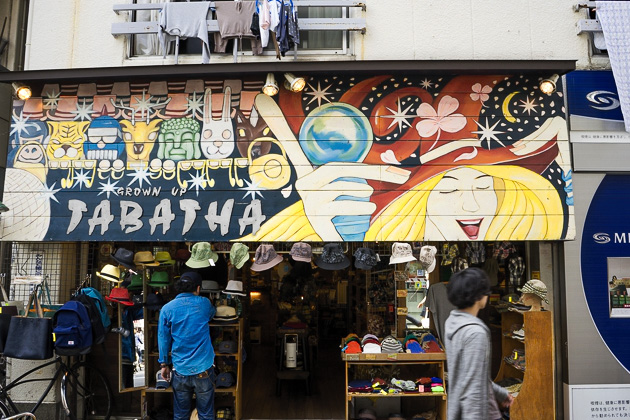 Part of the reason Shimokitazawa flies under the radar (if anything in Tokyo can be said to "fly under the radar"), is that it's outside of the city center. It's not connected to the Tokyo Metro or Oedo lines, which makes it just troublesome enough to discourage the throngs, but not a real inconvenience. You have to switch trains at Shibuya, but then it's only a couple stops farther. Easy enough.
Shimokita is known for its indie vibe. Music shops line the street, along with bars, cheap eateries, and second-hand clothing stores. We aren't normally big shoppers, but Shimokita was pressing all of our buttons. Old toys from the 1980s? There's a shop for that. Awesome indie music from both Japan and the States? Right over here. Retro t-shirts which don't look too retro? Shimokita has you covered. I felt cooler just being there.
We had only planned to grab lunch, but ended up spending most of the afternoon in Shimokita. It's just a fun place to be. If we were moving to Tokyo for good, this neighborhood would be the first place we'd look for apartments.
Location of Shimokitazawa on our Map