Our Favorite Shibuya Sights
We spent many entertaining evenings in Shibuya, which has become one of the most exciting areas in Tokyo. There are so many bars, shops and things to do here, that it would be hopeless to attempt listing them all. But here were a few of our personal favorites.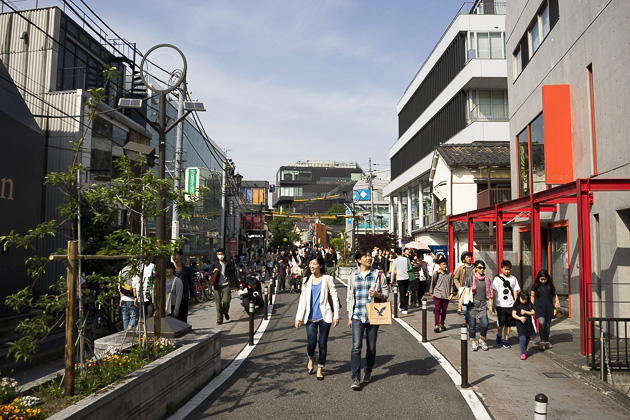 Cat Street
Perhaps the best way to approach Shibuya is along Cat Street, by way of Omotesando. This curvy lane follows the old path of the Shibuya River, and brings you past loads of cool designer stores, vintage clothing shops, and cozy cafes. It's is one of the most popular areas among the young and hip of Tokyo, and serves as a relatively laid-back introduction to the craziness you're about to experience in Shibuya. [Location]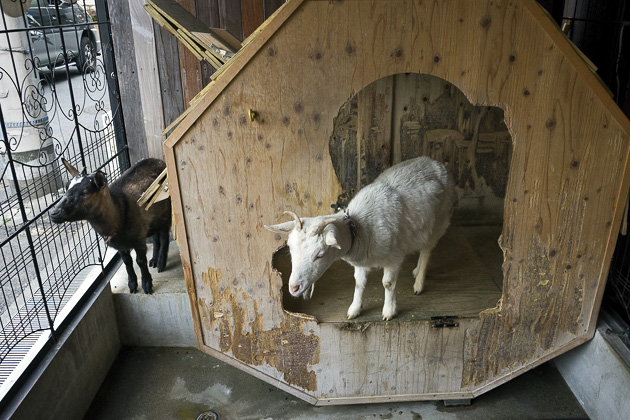 Sakuragaoka – Goat Cafe
Found on the quieter southern side of the tracks, Sakuragaoka has won fame not for its food or drinks, but for its doormen. In a cage outside the cafe are two braying goats. Sweet-tempered Sakura is white, while boisterous Chocolat has a brown coat. You can pet Sakura without fear, but take care if attempting to touch Chocolat; that feisty beast will head-bash anyone who gets too close. The goats are fun, but our favorite part of this cafe was its familiar atmosphere and excellent food. [Location]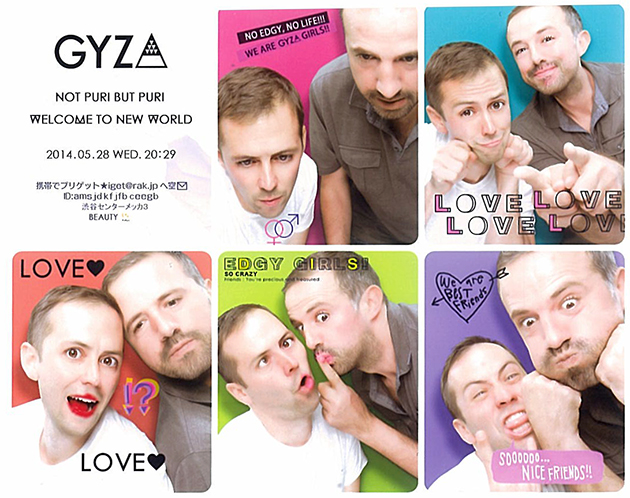 Photo Boxes
Yes, fine, the most important thing is inner beauty. Blah blah, now shut up and get out of the way, so I can get inside this photo box and show you what real beauty looks like.
You can find Fashion Photo Booths all over Tokyo, but for some reason it took a trip to Shibuya before we felt brave (or drunk) enough to step inside one. Want freakishly huge eyes like a Disney character? Want smoother, lighter skin like the finest porcelain? Want your wrinkles to vanish along with the last of your self-regard? Then these photo booths are for you. Results can range from terrifying to hilarious. But probably not beautiful.
Uobei Automated Sushi
Sit down in front of a terminal at Uobei, and scroll through the options. Tuna nigiri, that sounds good. Salmon with mayo? Yes please. And a tempura shrimp roll for only ¥108? That's crazy, I'll take it. Selections made, you press "go." A couple minutes later, a tray with three plates zips out along a magnetic belt, stationing itself in front of you. You grab the plates, press a button and zip, the tray flies off, back in the opposite direction.
Ostensibly prepared by humans, the sushi at Uobei is delicious and fun, but will make connoisseurs turn up their nose. One offering, for example, is cheeseburger sushi. Yes, we ordered it. Yes, we loved it. Though Uobei forces you to miss out on the human engagement which makes experiencing a foreign culture so rewarding, sometimes it's nice to just look at color pictures of food, press buttons, and eat in blissful peace, no talking required. [Location]
(With our friends from Chic Soufflé and Not Hemingway's Spain)
Karaoke
You're in Tokyo, so you're doing karaoke. No, that's not a suggestion, nor is it a threat. Just a simple declaration of fact. You're in Tokyo, so you're doing karaoke. Grab your friends, have some drinks, and relax. This isn't American-style karaoke, where you're asked to bleat in front of a huge crowd of strangers. In Japan, you rent a room, and the only people who will ever hear you are those you trust.
We thought that in Shibuya, karaoke might be too expensive, or that we'd have to wait in a long line. But in fact, this turned out to be the best place for it. There are a lot of halls, and maybe because they're forced to compete, they're cheap. You normally rent a room for an hour at a time, and the price includes all the drinks you want. The machines can be switched to English, and the song selection is excellent. Kanye West? Guns n' Roses? System of a Down? 99 Luftballons? Shibuya's karaoke halls have you covered. But as for your friends' ears… they'll have to cover those, themselves.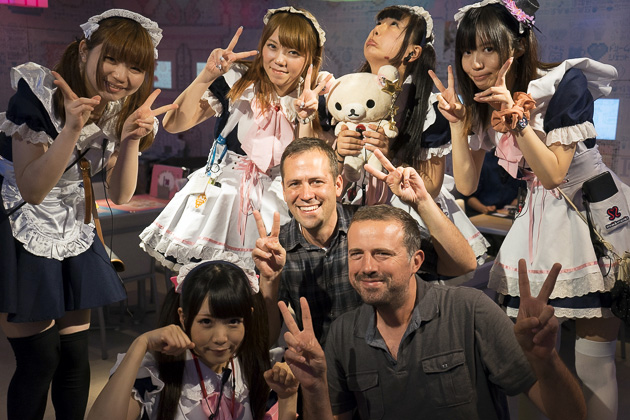 Maidreamin'
We sat down at our table in this below-ground restaurant in Shibuya, and were instantly made dizzy by the pixellated decor. Maidreamin' is a cafe that takes its inspiration from the 8-bit world of Mario Brothers. I don't remember any flirty french maids in the video game, but perhaps they were on Level Eleven.
We leaned back in our chairs and allowed ourselves to be entertained by a super-sweet cadre of hostesses who brought us food, served us beer, blew us kisses, taught us cutesy-pie songs, and even danced to ear-splitting J-Pop on a tiny stage in the middle of the cafe. It was a bizarre, very Tokyo-ish evening out and even though our personal tastes run more toward butlers, we had a great time. [Location]
More Photos from Cat Street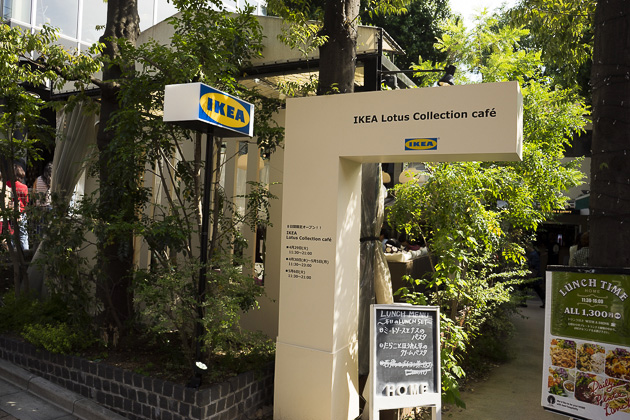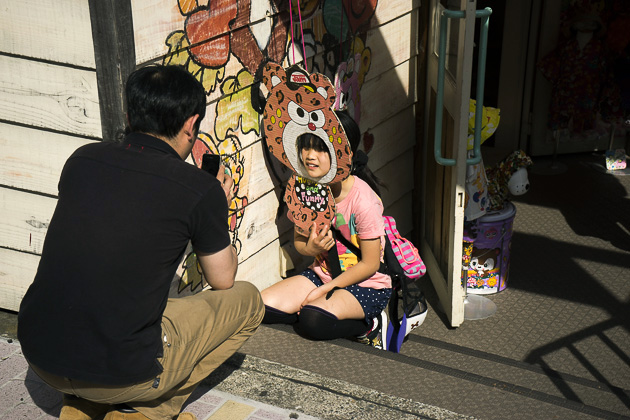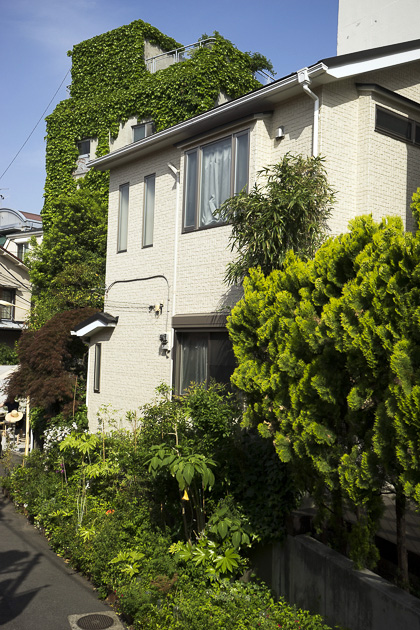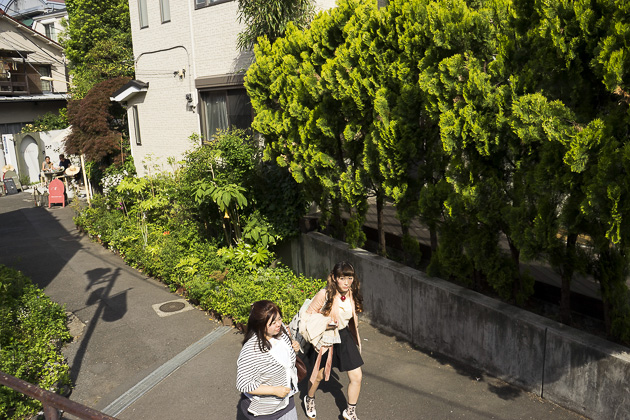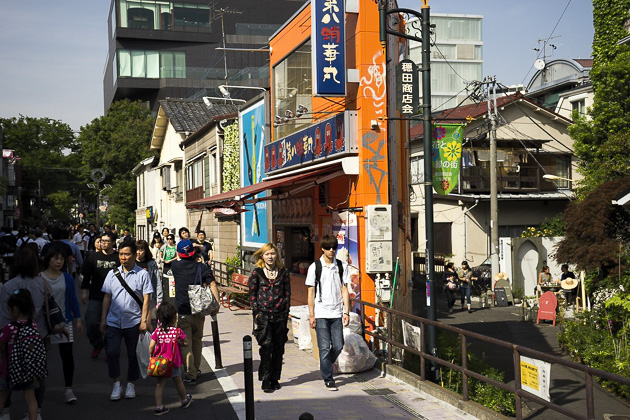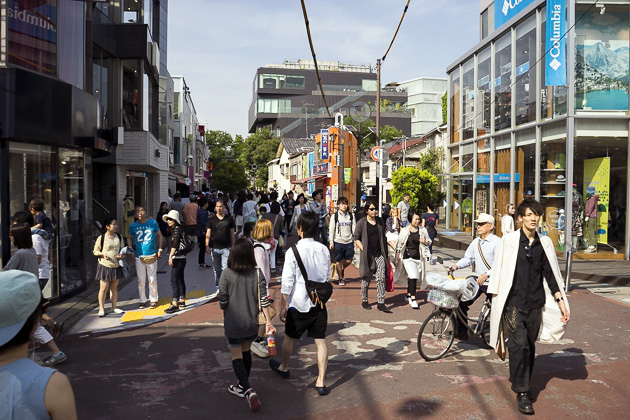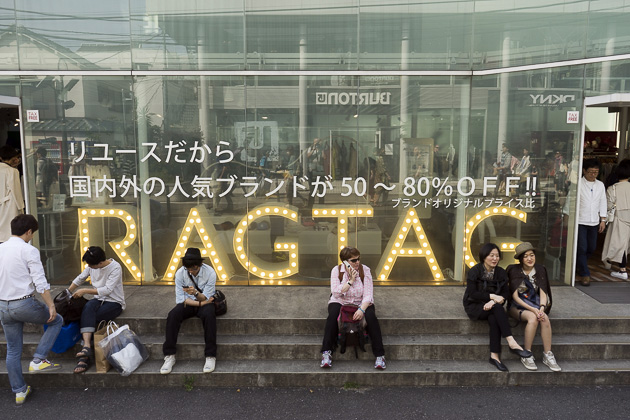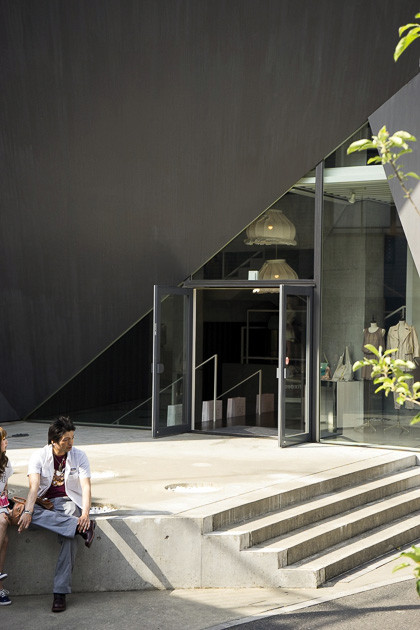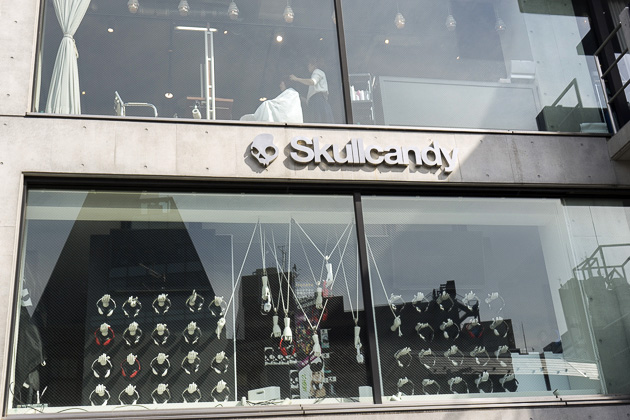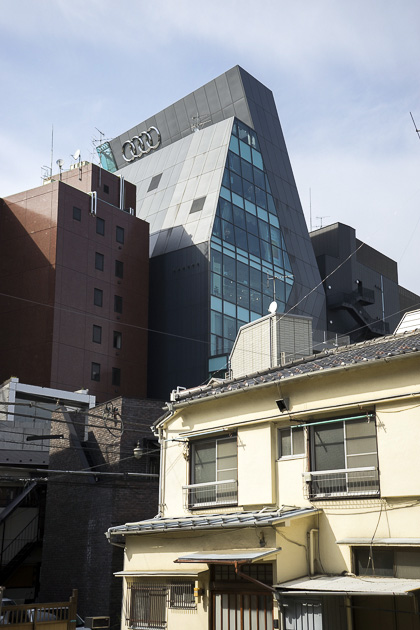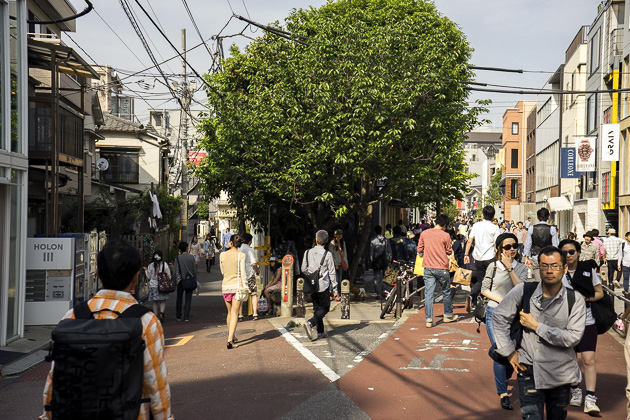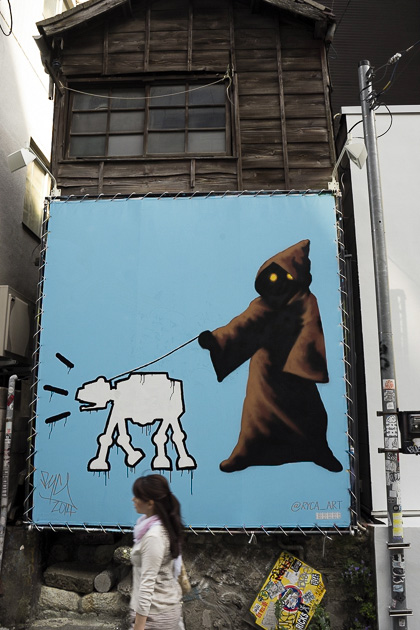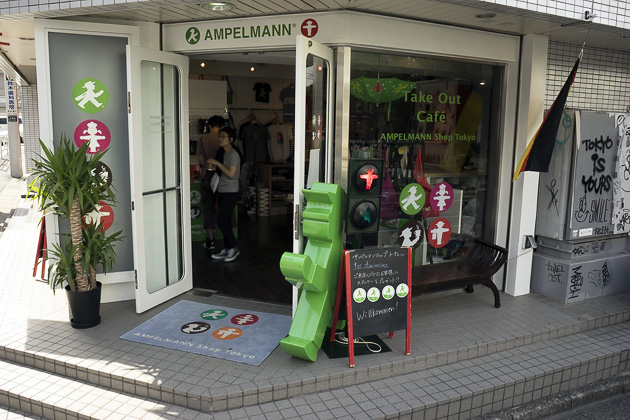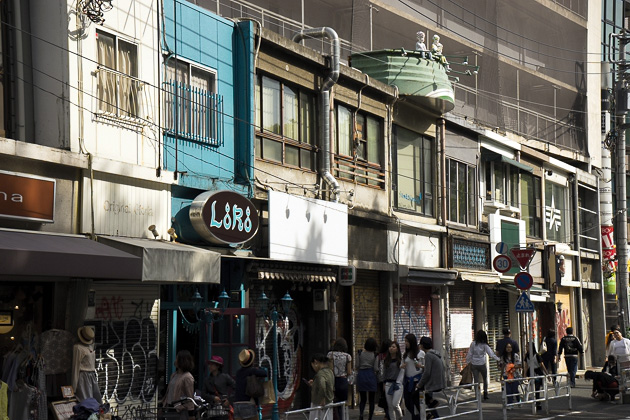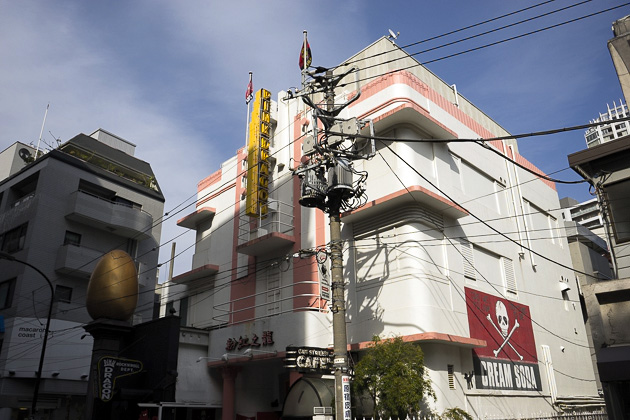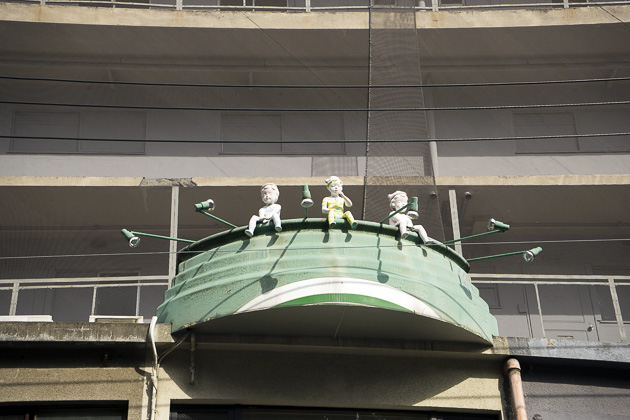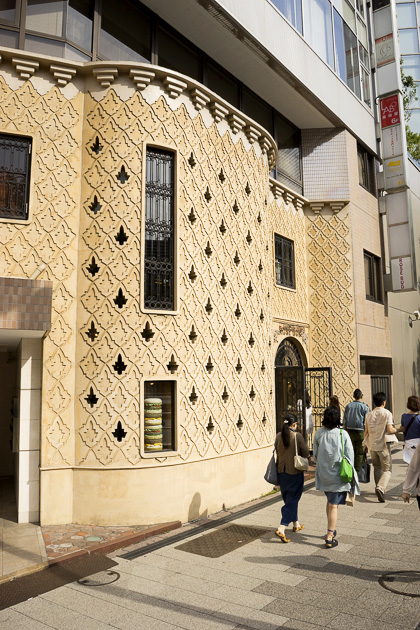 More Photos from the Goat Cafe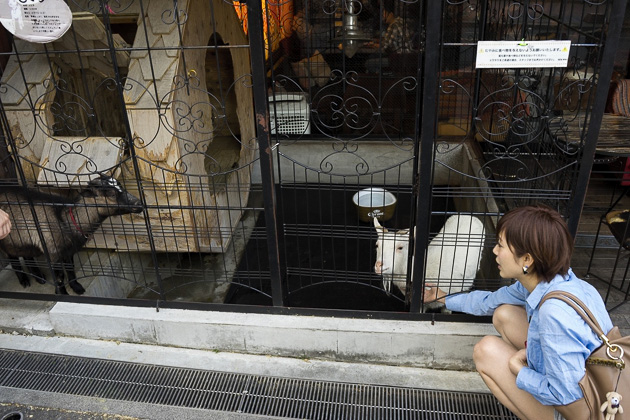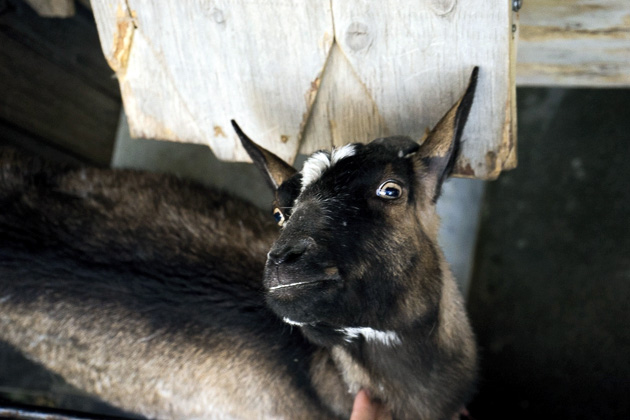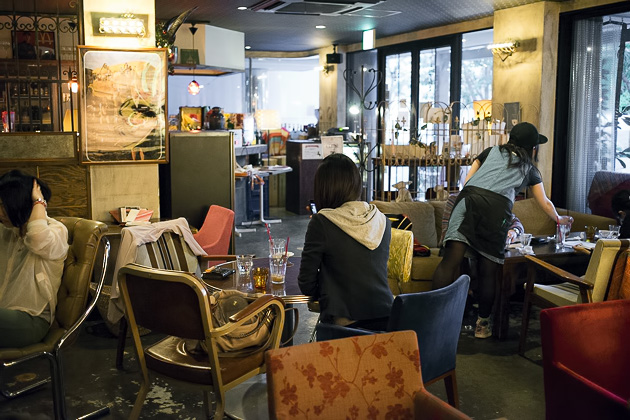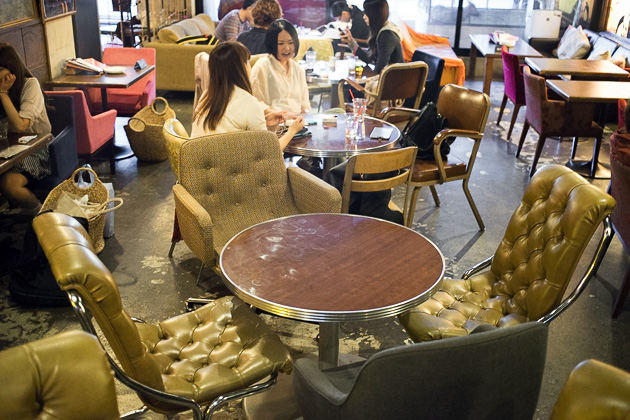 Another Beauty Box Photo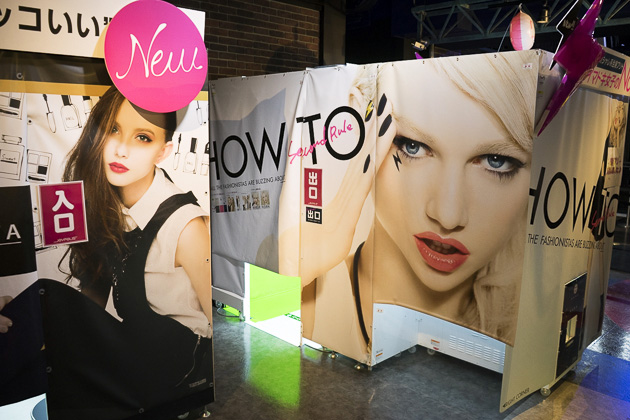 More Photos from Uobei Automated Sushi Restaurant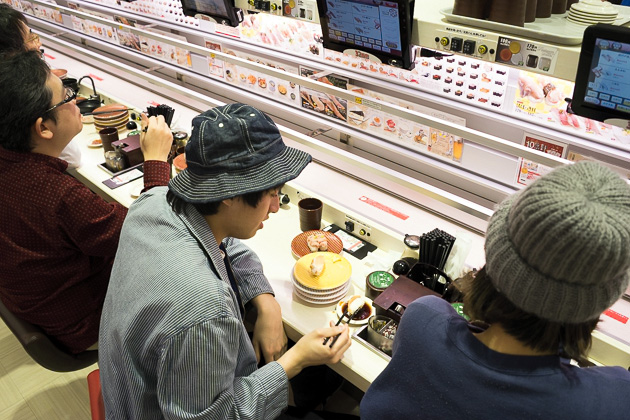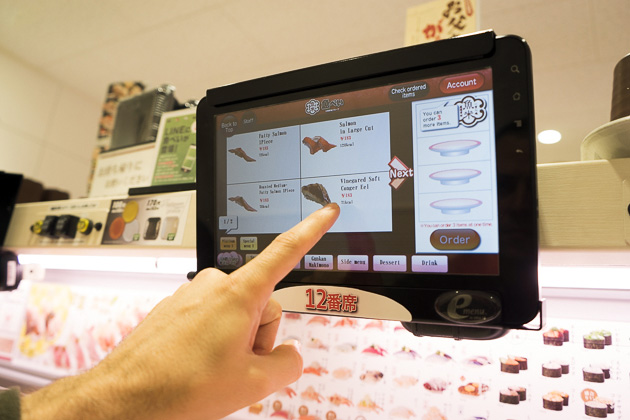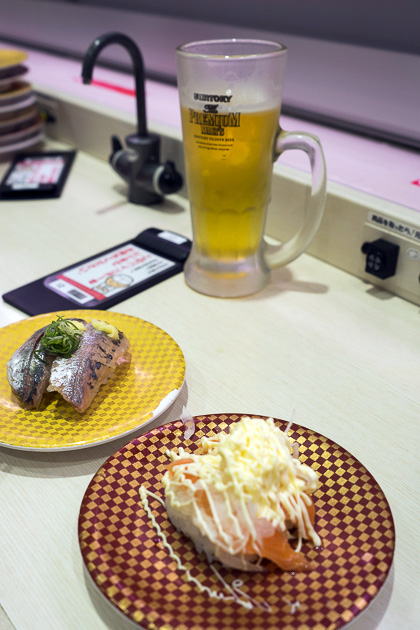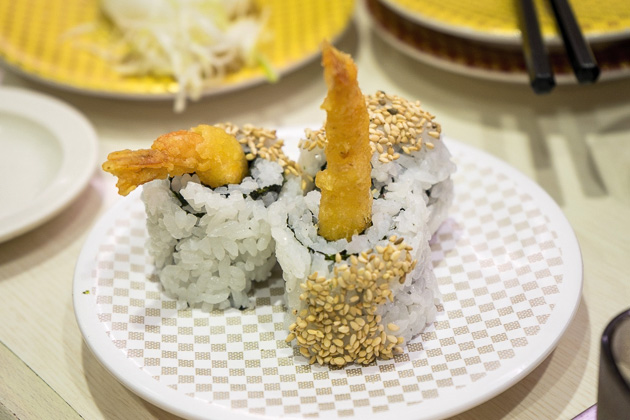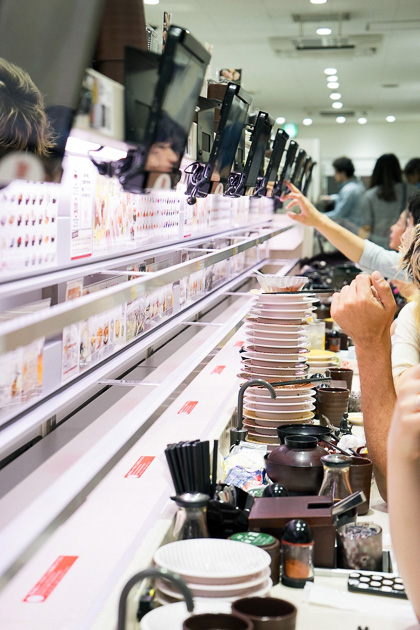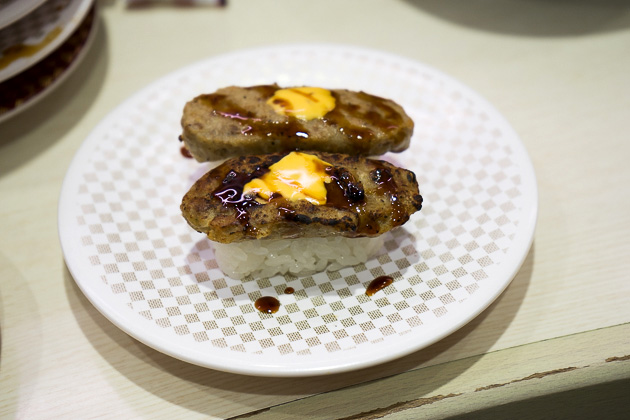 A Couple More Karaoke Photos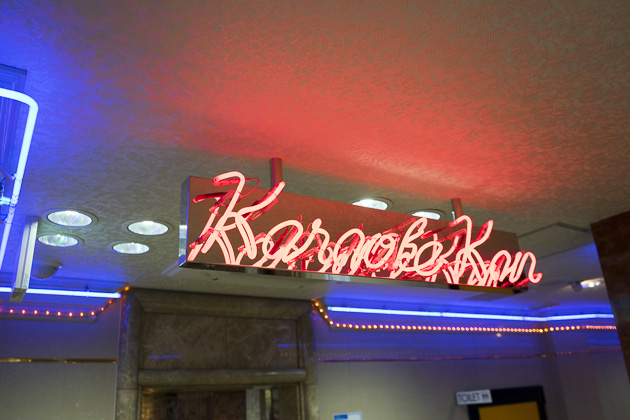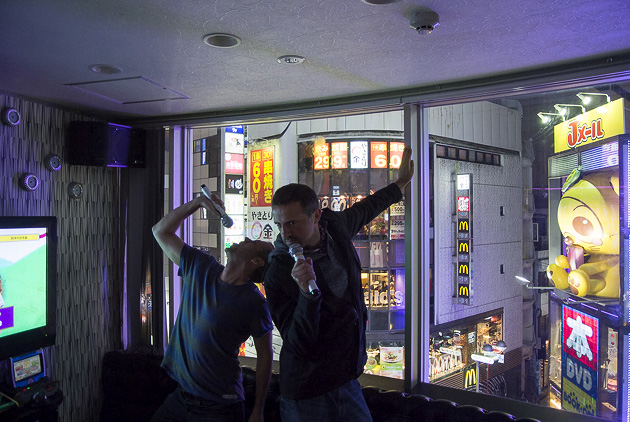 Another Pic from Maidreamin'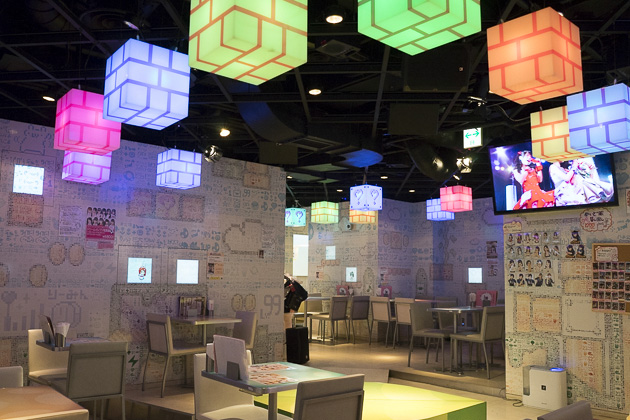 Random Shibuya Pictures