The Tokyo Tower and the World Trade Center
Although it's been unseated from its position as Japan's tallest structure (and, at 333 meters, is positively Lilliputian in comparison to the new champion, Oshiage's 634-meter SkyTree), the Tokyo Tower remains a popular tourist attraction. Modeled on the Eiffel Tower and painted bright orange, the tower has been a part of the city's skyline since opening in 1958.
Our reaction to the Tokyo Tower was mixed. It's a shameless copy of the much grander Eiffel Tower, but still an impressive sight. Maybe it's the bold orange color which contrasts so strikingly against the normal steel gray of the city's skyscrapers. Or maybe it's the weirdness of seeing the Eiffel Tower in Japan. Regardless, we consider the Tokyo Tower to be one of the city's coolest structures.
Unfortunately, visiting its observation deck isn't all that great of an experience. The view is nice, but the observation deck is always crowded, and more than a little annoying. Besides, when you're inside the Tokyo Tower looking out, the best-looking building has effectively been removed from sight.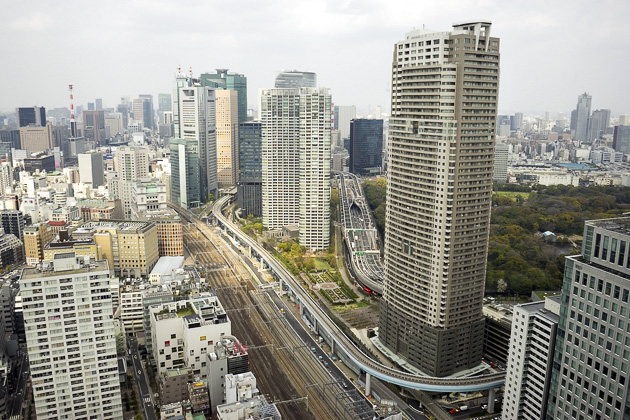 For a superior view, walk to the nearby World Trade Center. It's not as tall as the Tokyo Tower, but the observation deck at the top of this building is cheaper to visit and much more serene. The huge windows are spotlessly clean and you can sit at them for as long as you want, without impatient tourists trying to shove you aside. You're even allowed to bring in your own food and drinks. And there, in the foreground, is the Tokyo Tower in all its bright orange glory.
Locations on our Map: Tokyo Tower | World Trade Center
–List of great hotels in Tokyo
More Views from the Tokyo Tower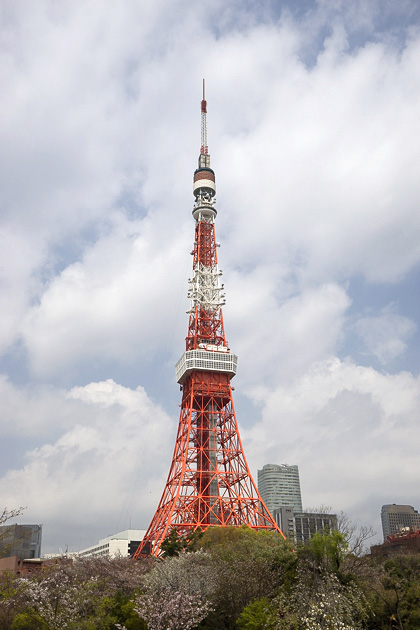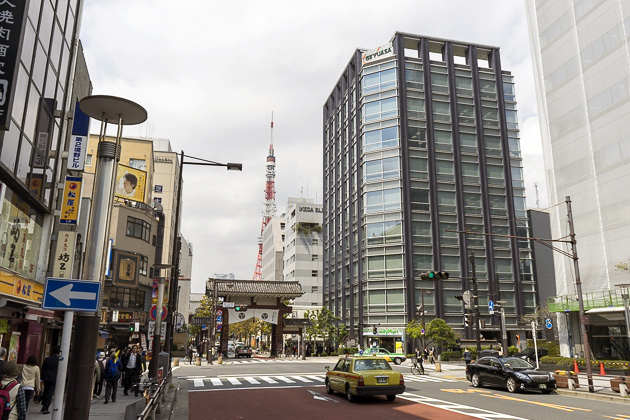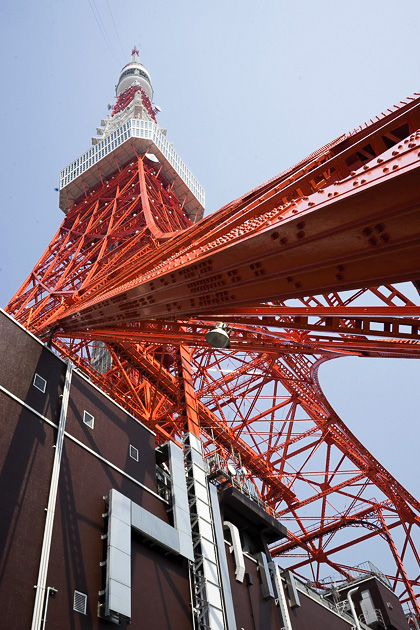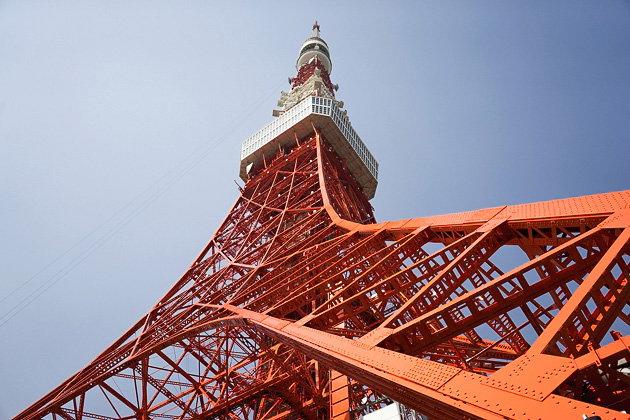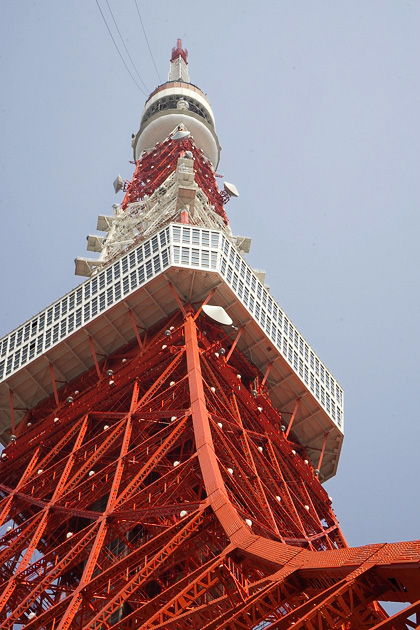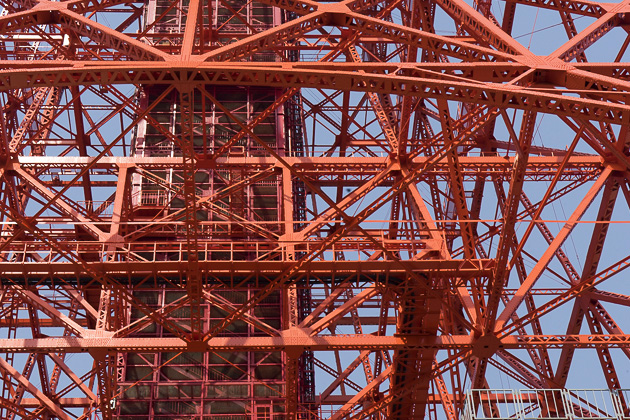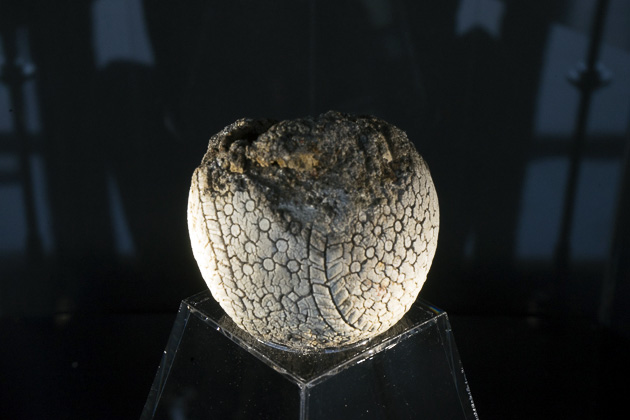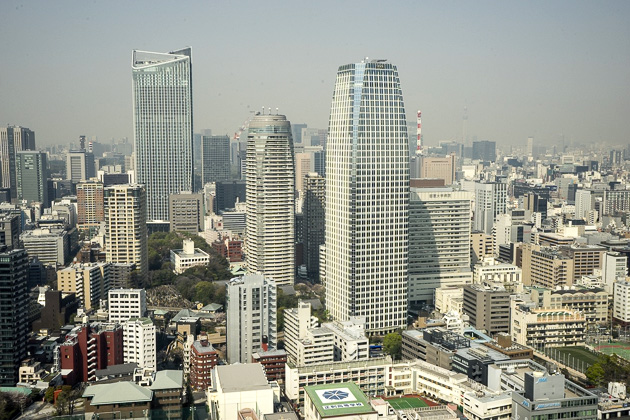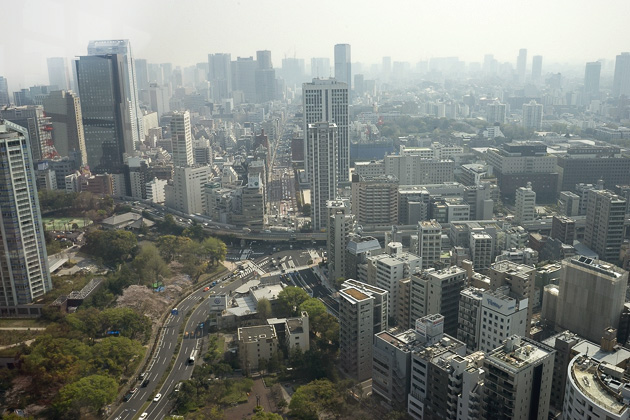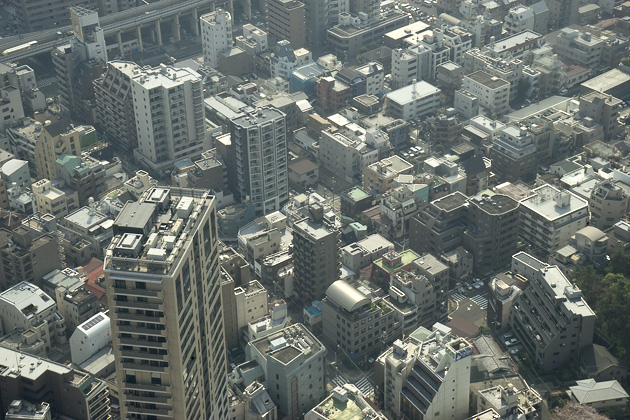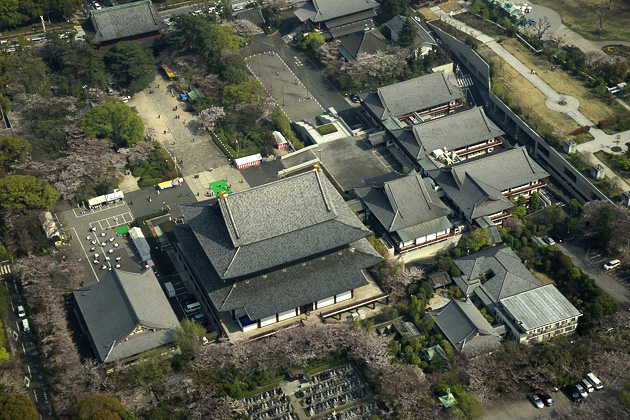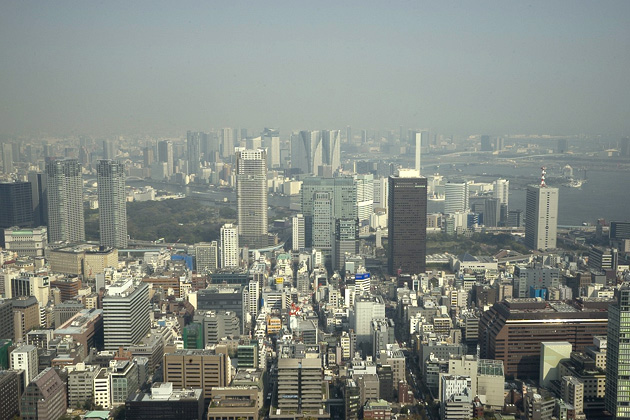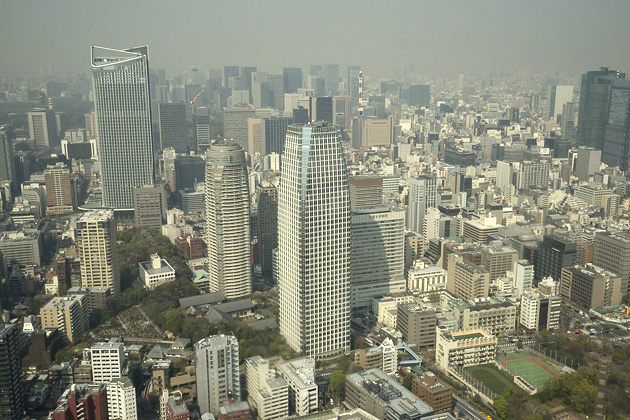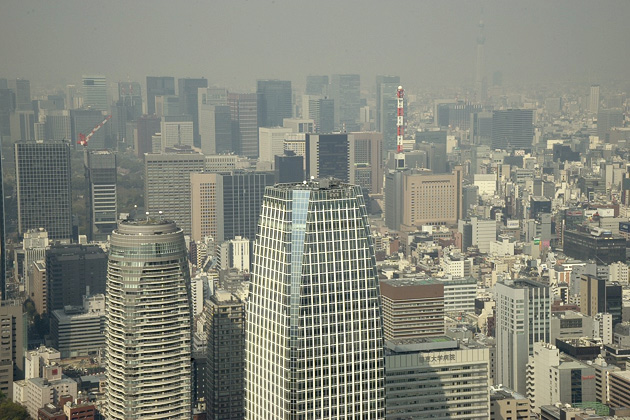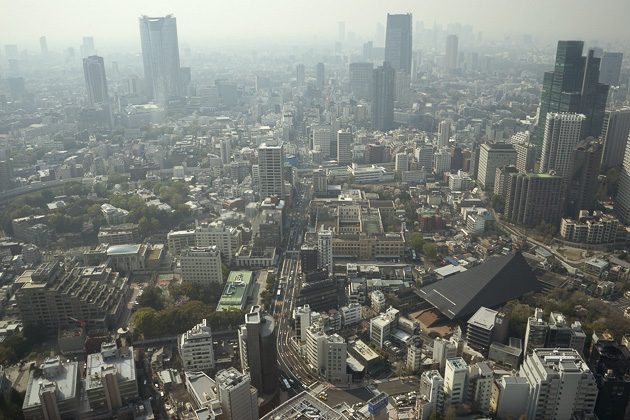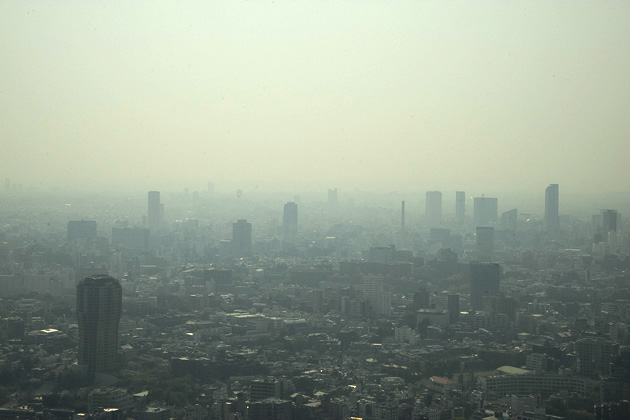 More Views from Tokyo's World Trade Center