Nagatacho, Ark Hills and the Hie Shrine
Nagatacho is the administrative center of the Japanese government. Ark Hills is a massive complex combining condominiums, shopping and entertainment. And the Hie Shrine is a peaceful place of worship on a wooded hill. We visited these three adjacent, but completely different, spots during one long day in south-central Tokyo.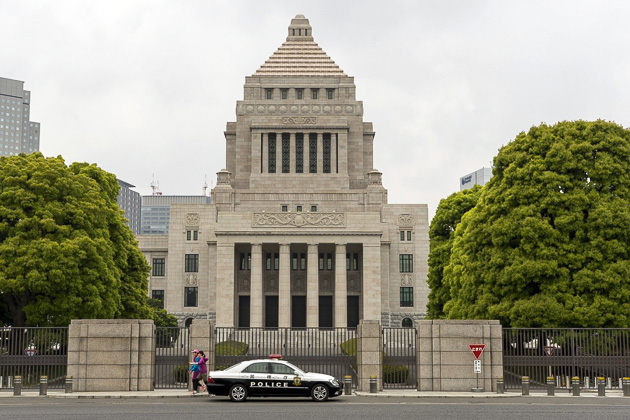 We had been excited about Nagatacho, but picked the wrong day to visit. It was April 29th, Showa Day, a holiday on which the Japanese are encouraged to reflect on their government. And since Nagatacho is the location of most of Japan's national legislative bodies, we assumed that it would be lively. But except for a couple joggers and security personnel, it was a ghost town. Showa Day is not among the celebrations for which the Japanese go wild, at least not in Nagatacho.
We wandered about the empty streets for a while, looking at our map. "So this is the Ministry of Finance. There's the Ministry of Foreign Affairs." It was dull. The National Diet Building (Parliament) is nice to look at, but it's nothing you're going to remember for the rest of your days. You can walk past the entrance gate to the Prime Minister's residence, but you can't really see it. If you're Japanese, these places might have some meaning to you, but as a foreigner, and especially on Showa Day, Nagatacho was underwhelming.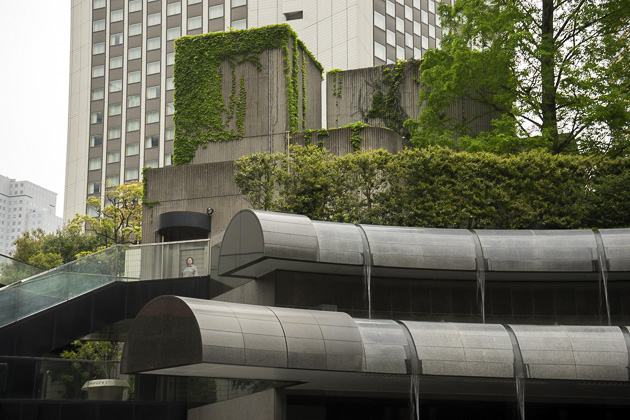 So when we first got to Ark Hills, it felt like a breath of fresh air. There were people and cafes and things to do! But the novelty soon wore off. This modern complex was built for Tokyo's richest residents and it's exactly the kind of place we tend to dislike. There's a concert hall, an upscale mall, Italian restaurants, loads of Western faces, and even a helipad, so the good people of Ark Hills can get directly to the airport without ever having to step foot outside their comfort zone.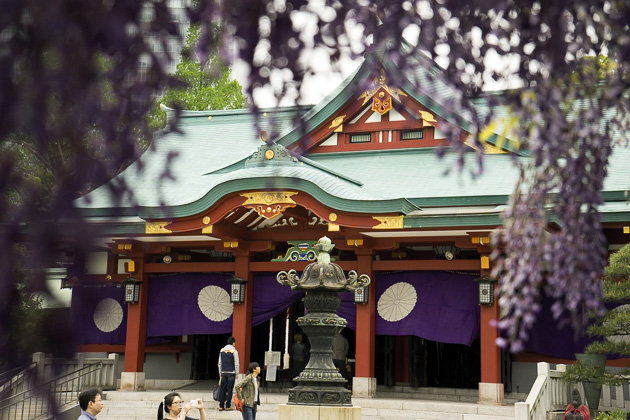 By the afternoon, we were miserable. The day had been a complete bust, and a busted day in Tokyo is frustrating, since there are so many awesome things which we could have done instead. Unwilling to give up, we decided to search out the Hie Shrine, and it's a good thing we did. At the top of a tall hill, accessed by a staircase covered in a hundred torii gates, this shrine isn't the biggest or most impressive we've ever seen, but it was lively (unlike Nagatacho) and genuine (unlike Ark Hills). Its museum displaying swords that belonged to the Tokugawa Shoguns was closed (grrr… Showa Day!), but we still enjoyed the short time we spent here.
Locations on our Map: National Diet Building | Ark Hills | Hie Shrine
–List of over 500 Hotels in Tokyo