Other Sights in Kawagoe
We had spent the morning admiring Kawagoe's Edo-style kura-zukuri buildings and visiting the museums found along its main strip. After a long lunch, we felt rested enough to continue our exploration of the city.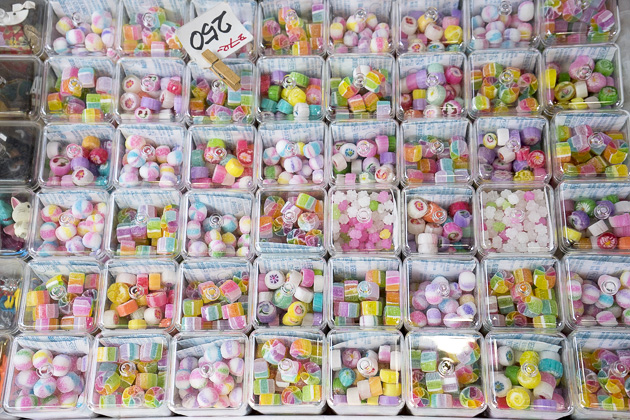 Our first stop of the afternoon was at Candy Shop Lane, where we sampled the famous treats of Kawagoe. The candy production based here kept Tokyo's sweet-tooth satisfied during the lean years after the great 1923 earthquake. There are fewer shops today, but this lane is still filled with people selling traditional sweets like candied yams and red-bean cakes. We found a lollipop sculptor, who crafted an attractive (and delicious) flamingo for us. And by showering us with samples, a wily old woman guilted us into buying a couple bags of salty rock candy.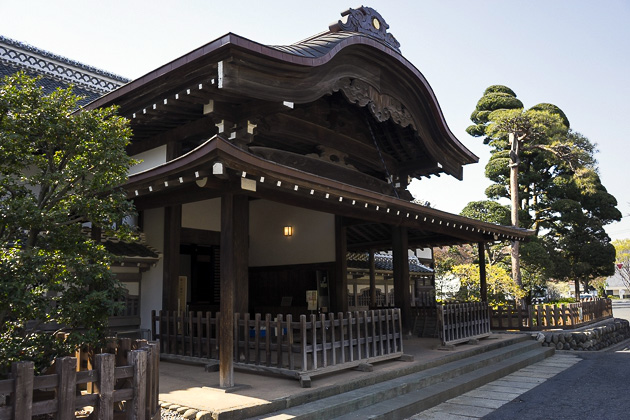 We now made our way to the east, toward the former site of Kawagoe's castle. Because of its upstream location on the Sumida River, Kawagoe was of great strategic importance to Edo, and the scene of many battles. After falling victim to fire, the castle was mostly demolished in 1870, replaced by public parks and sport fields. You can still visit the Honmaru Goten, which was the castle's main residence. Today, it holds archaeological artifacts.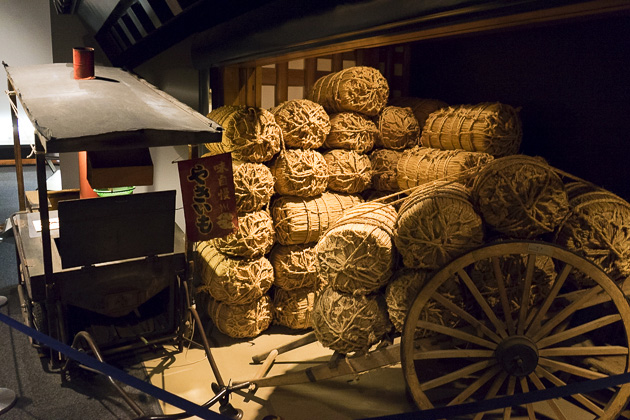 For a better picture of life in medieval Kawagoe, we visited the nearby City Museum. Meant to resemble a modern kura-zukuri warehouse, this large white building isn't particularly appealing from the outside, and we almost skipped it. But once inside, the museum does a good job of bringing the history of the city to life, with explanations of how the kura-zukuri were built, along with full-scale replicas.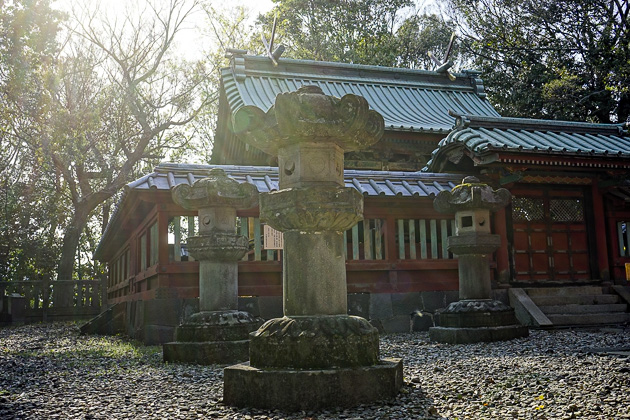 One task remained on our long itinerary in Kawagoe: the Kita-in Temple, to the south of the former palace grounds. Believed to have been founded in 830, the Kita-in was of great importance to the Tokugawa Shogunate. When it was destroyed by fire in 1638, a section of Edo Castle was transferred to Kawagoe to help with the temple's reconstruction process. This is the only part of Edo Castle which has survived into the present day. It's now home to a museum, although the exhibits are just a handy pretext for getting to see the interior of this historic building.
Also within the temple's expansive grounds, we found a courtyard with a collection of 500 statues. Carved from stone a couple hundred years ago, each has a different posture and expression. Additionally, the Kita-in has a shrine for the spirit of Shogun Tokugawa Ieyasu, a bell tower and a mausoleum which holds the remains of Kawagoe's former lords, or daimyo.
Locations on our Map: Candy Shop Lane | Honmaru Goten | Kawagoe City Museum | Kita-in Temple