The Temples of Meguro
We only visited Meguro because of its reputation as a great spot to view cherry blossoms. But while there, we figured we should see more, and embarked on a walk that took us to four of the neighborhood's temples.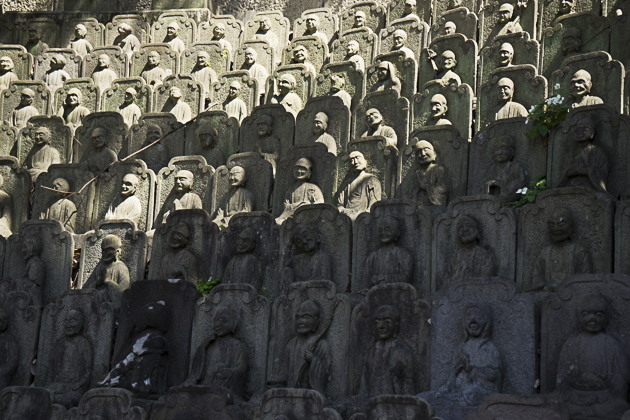 On the eastern side of the Meguro River, we encountered the Daien-ji, which has the dubious honor of being where the Great Meiwa Fire of 1772 sparked to life. The second of the three "great" fires of Edo, the Meiwa blaze resulted in thousands of deaths, and the utter destruction of a huge percentage of the city. To honor the dead and perhaps by way of atonement, the temple commissioned 520 stone statues, each individually carved with a different expression, to be placed within its grounds.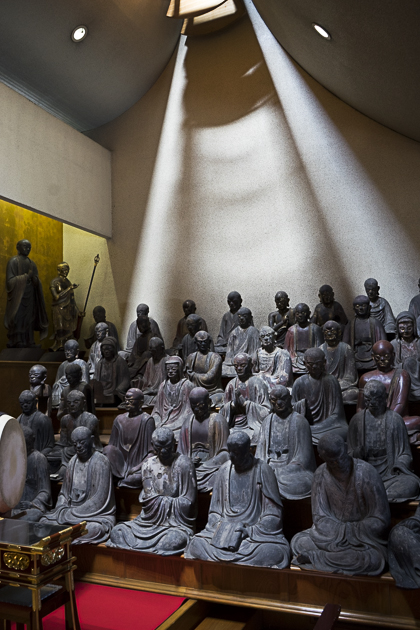 Across the river, we came upon a similar set of statues in the Gohyaku Rakan-ji, whose name means "500 Arhat Temple" (an Arhat being a Buddhist who has achieved enlightenment). Beginning in 1691, a single priest hand-sculpted 536 wooden Arhats, 278 of which have survived into the present day, preserved in two grand halls at the Gohyaku Rakan-ji. These are much larger than the statues of Daien-ji, and more intricate. Legend has it that if you pray personally to each figure, you'll be granted the ability to look into the afterlife and commune with your dearly departed.
Continuing west, we found ourselves at Meguro's largest temple, the Ryūsen-ji or Meguro Fudo, founded in 808. The old city of Edo had long been protected by five guardian deities, or Fudō-Myōō, each with eyes of a different color. The black-eyed one, or Meguro Fudō, was placed here, providing the neighborhood with its name. The grounds of this temple are expansive, and during our visit, they were resplendent in cherry blossoms.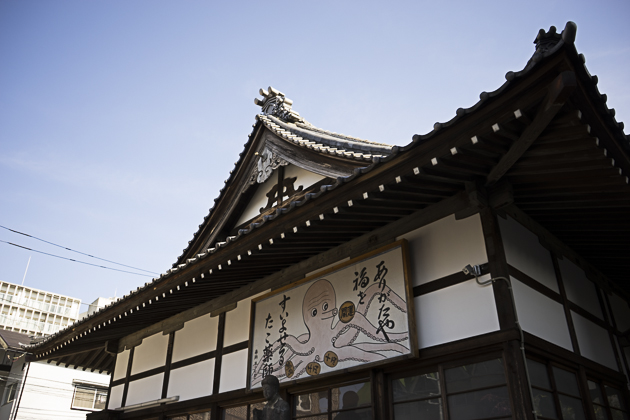 One final temple awaited us, and although the Tako Yakushi (Octopus Temple) had the most intriguing name, it was the smallest of the day and rather boring. Neither of us cared much, though, since we'd already had our fill of temples. Besides, it was way past lunchtime and there happened to be an excellent tempura restaurant adjacent to the Tako Yakushi.
In between slurping soba and scarfing fried veggies, we talked about the day and the number of shrines and temples we had seen. We visited four, but had walked past many more. Given the abundance of places to worship, it was surprising to learn that Japan is among the world's least religious countries, with up to 80% of the population professing no belief at all. This does, though, explain why Tokyo's temples are so quiet, considering the suffocating crowds everywhere else. The fewer believers, the more peaceful the temples. Probably not what the country's religious leaders are hoping for, but we like it.
Locations on our Map: Daien-ji | Gohyaku Rakan-ji | Ryūsen-ji | Tako Yakushi
More Photos of the Daien-ji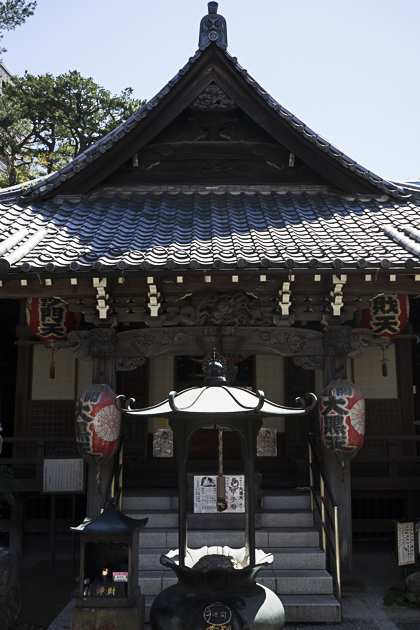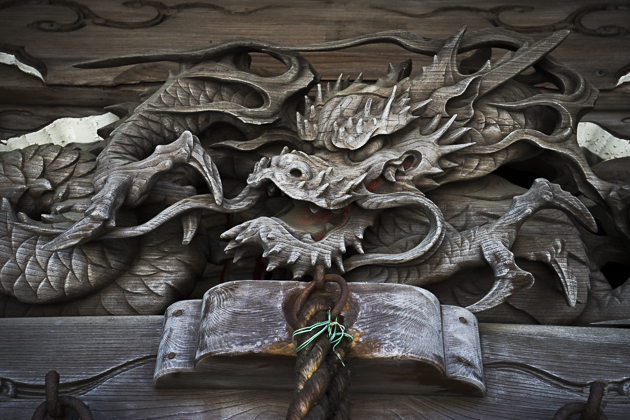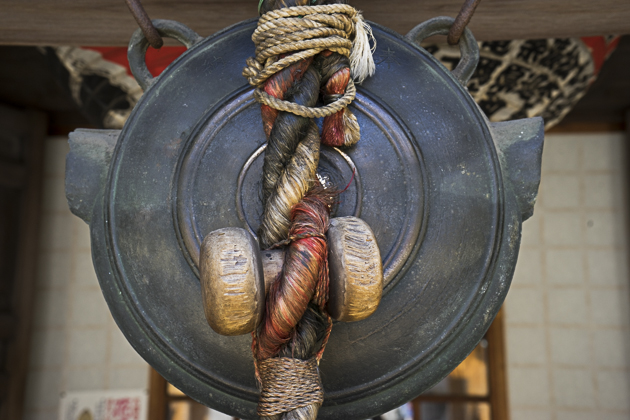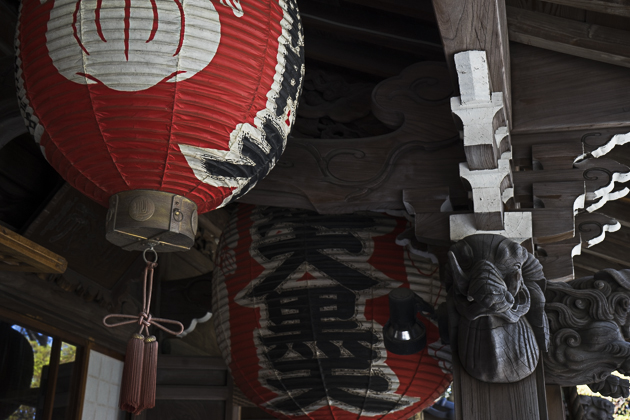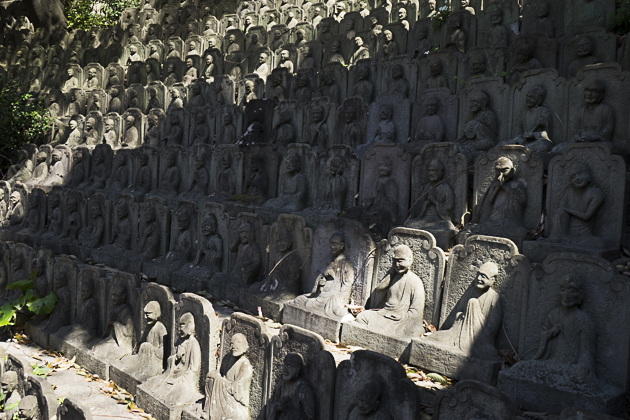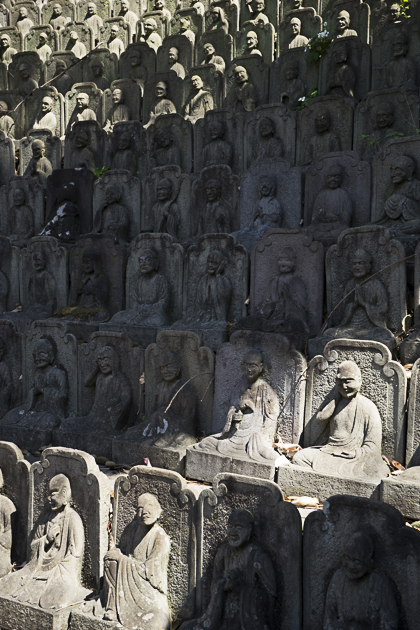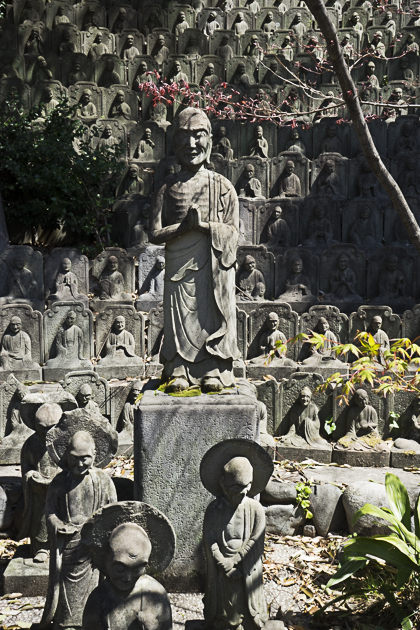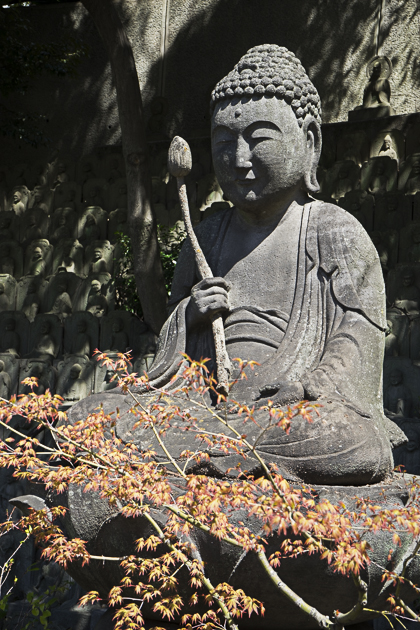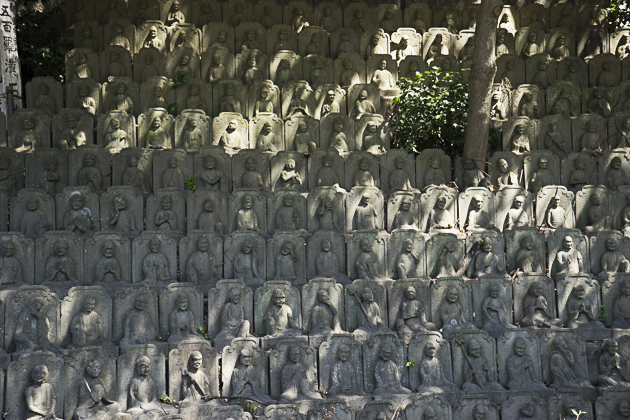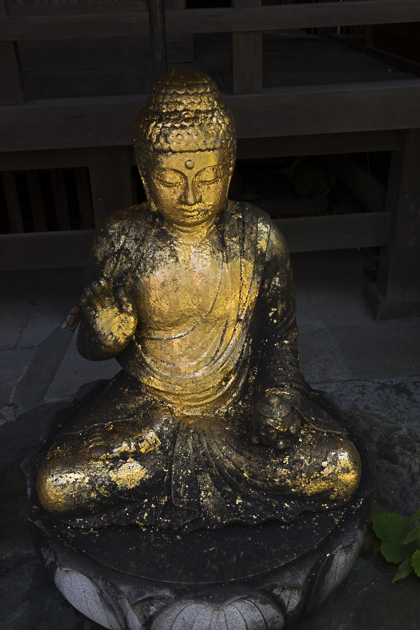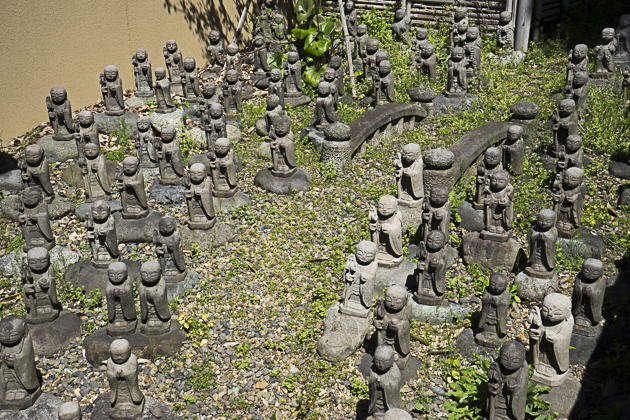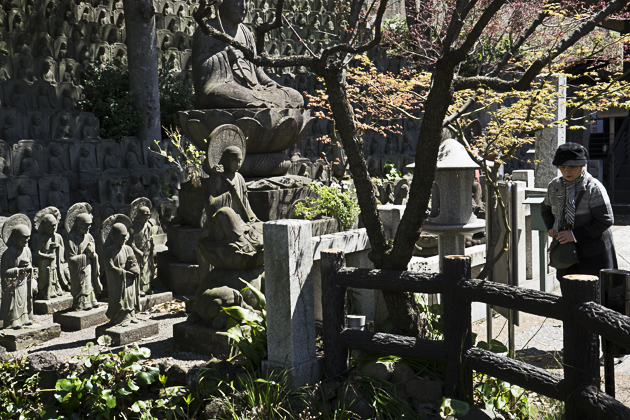 More Photos of the Gohyaku Rakan-ji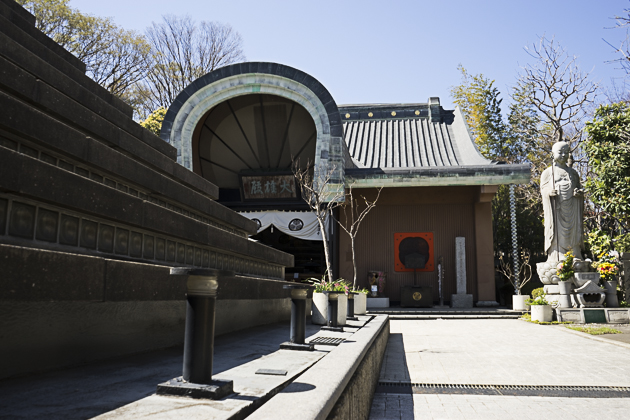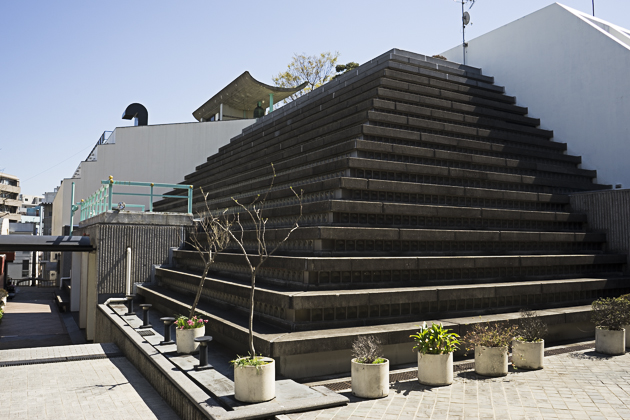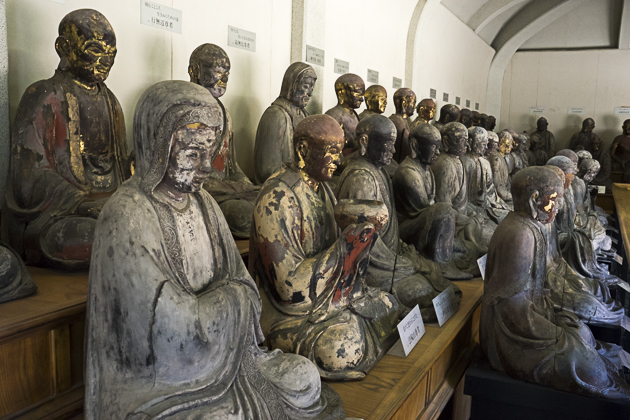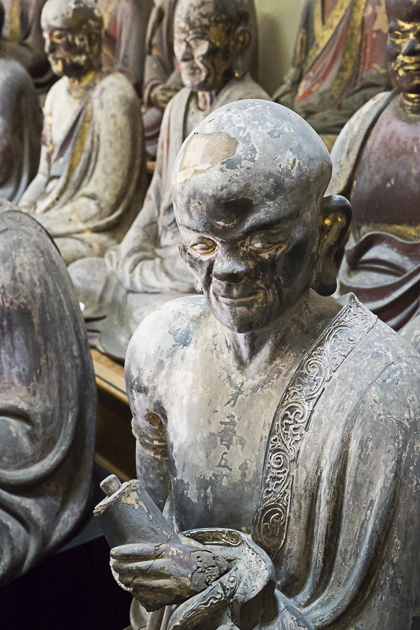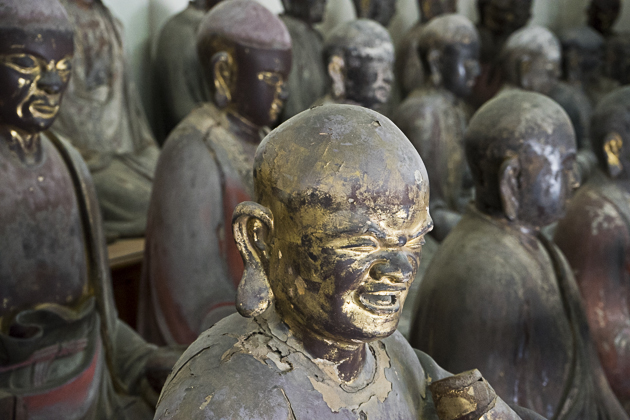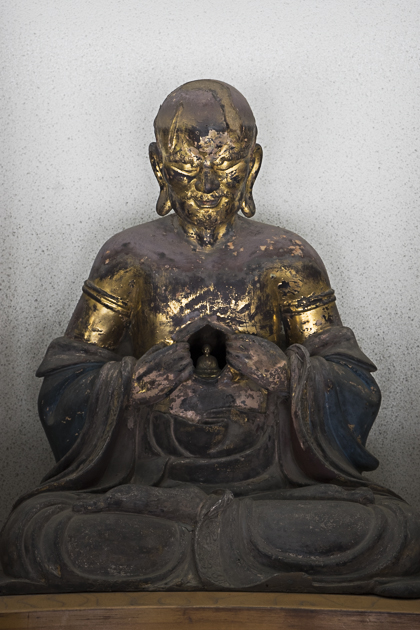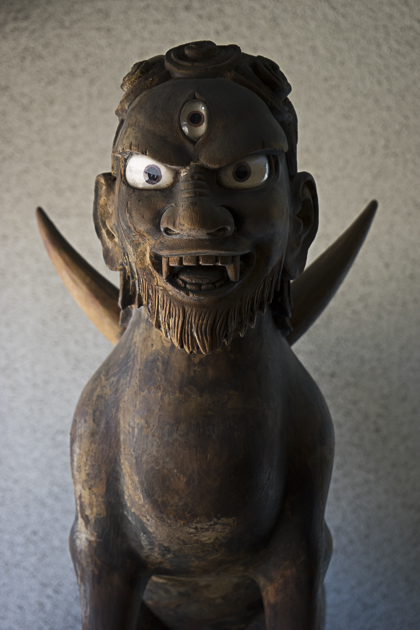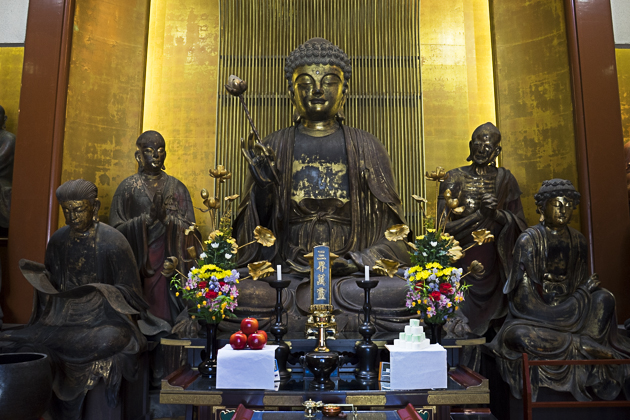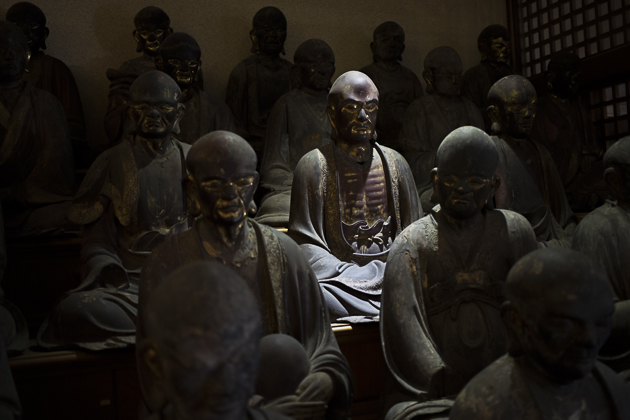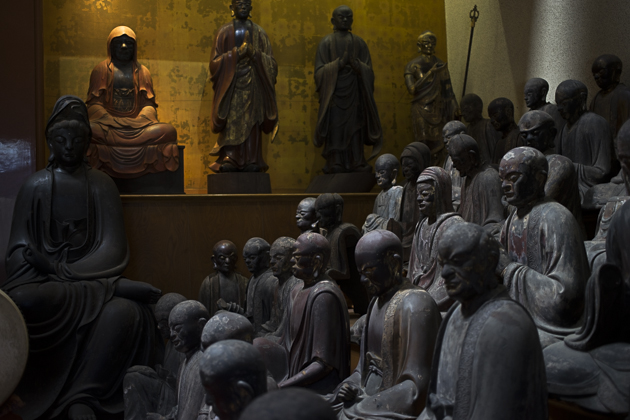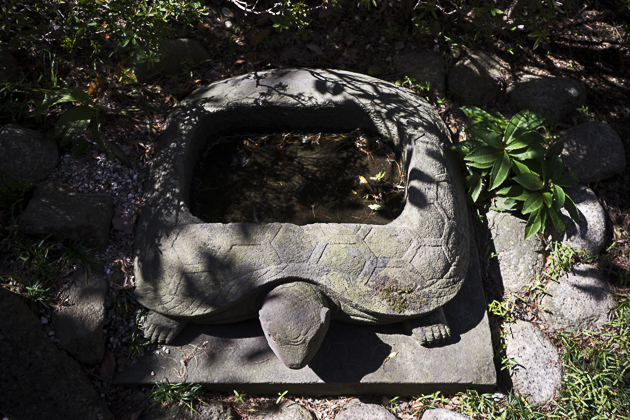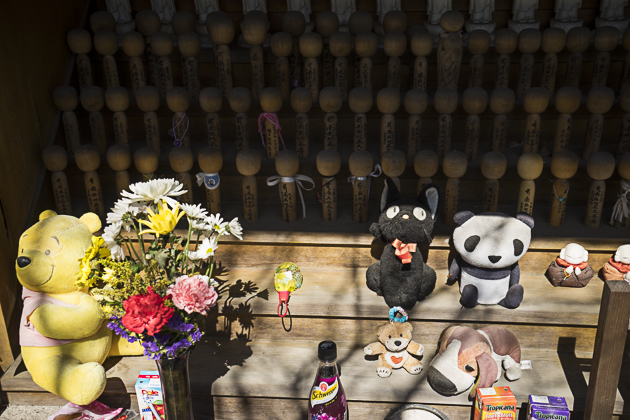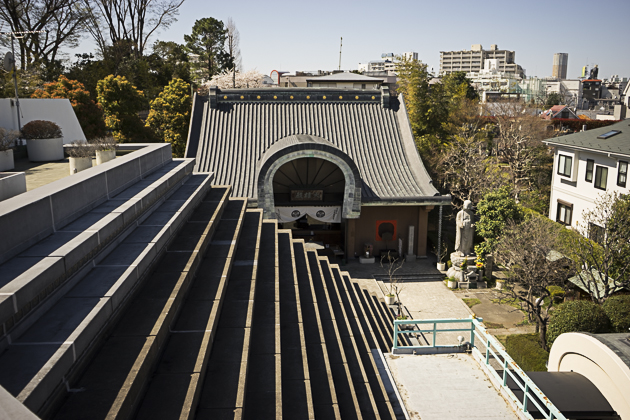 More Photos of the Ryūsen-ji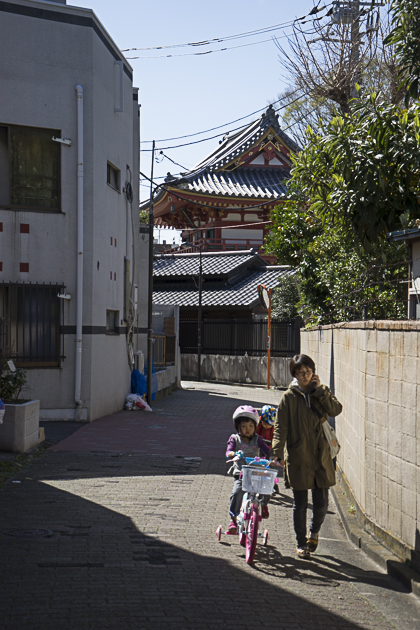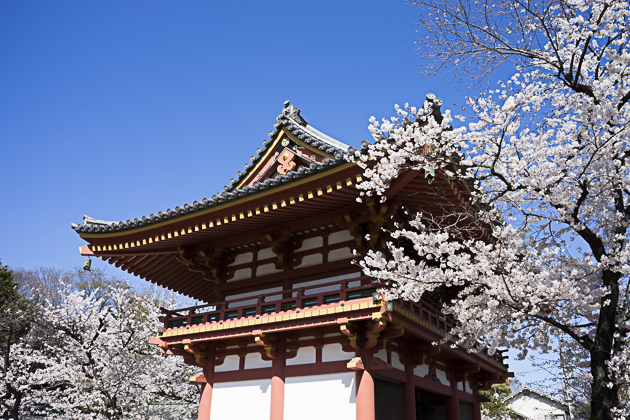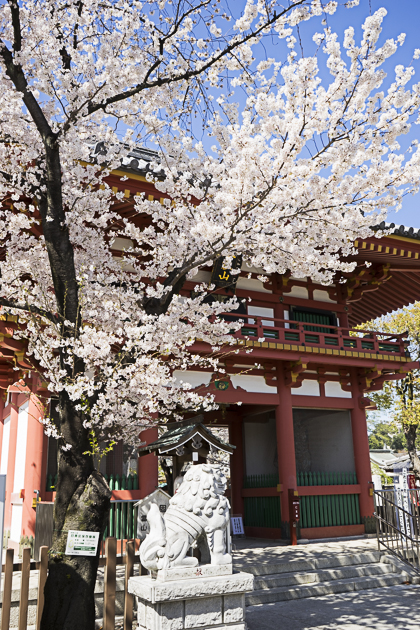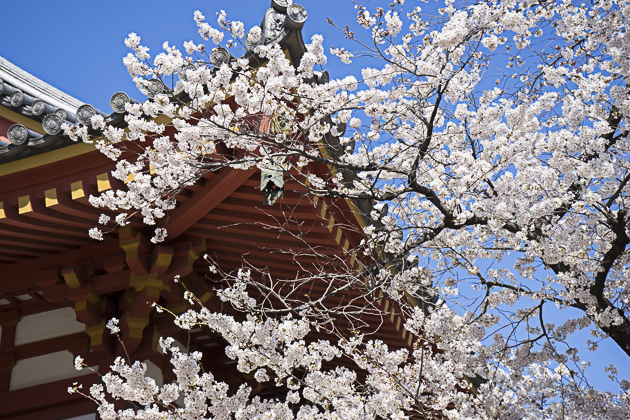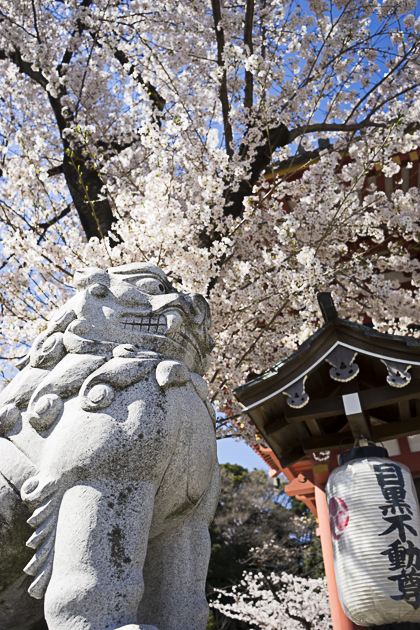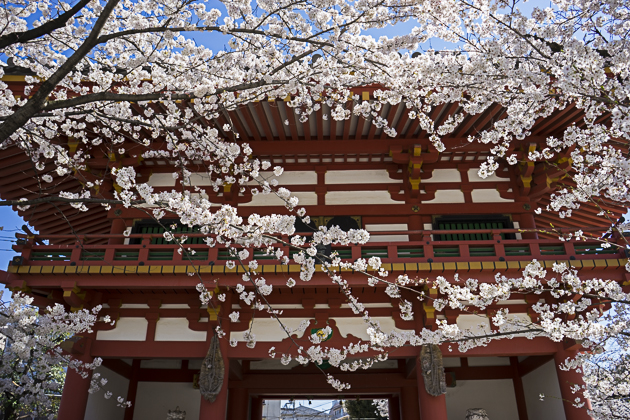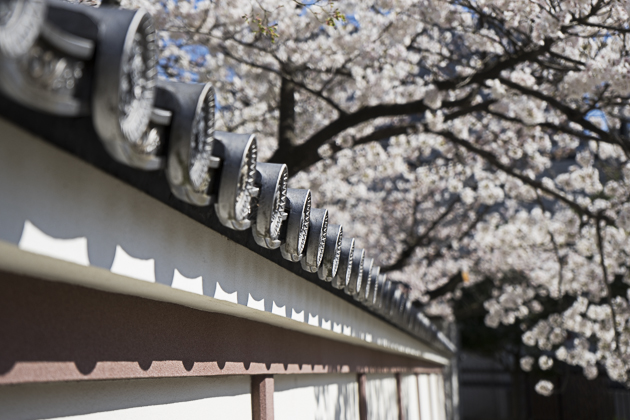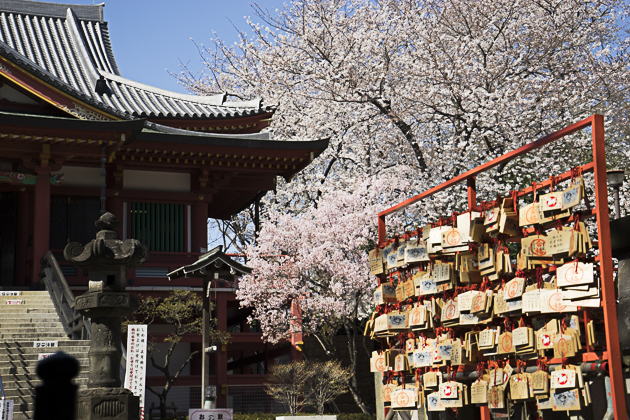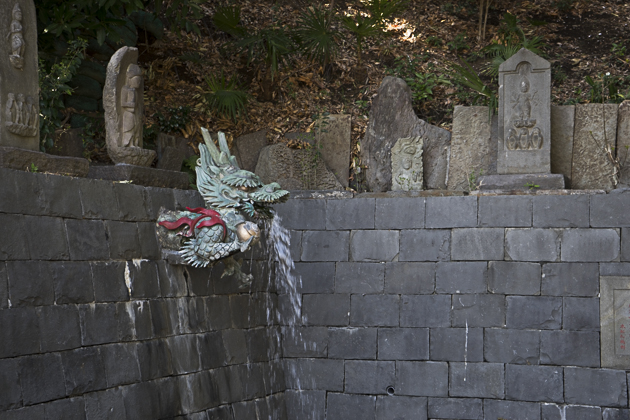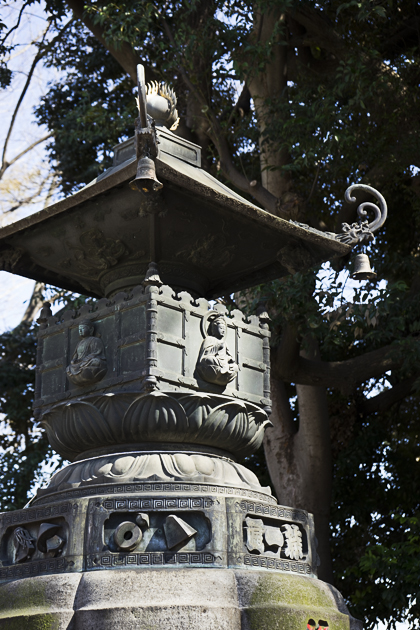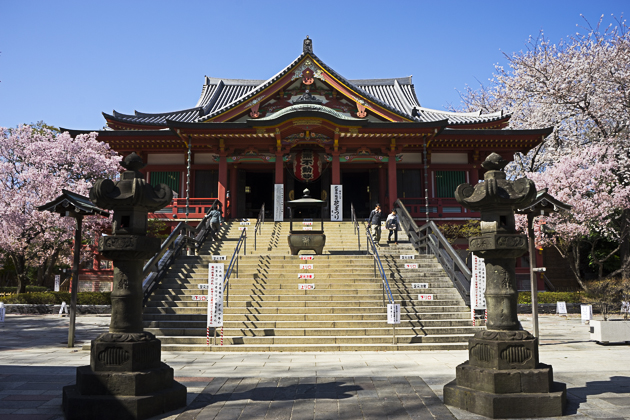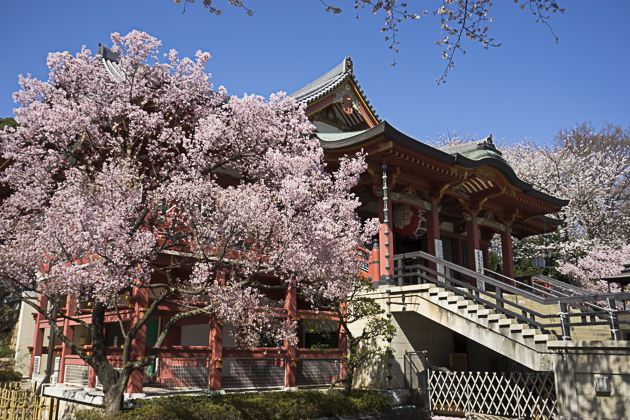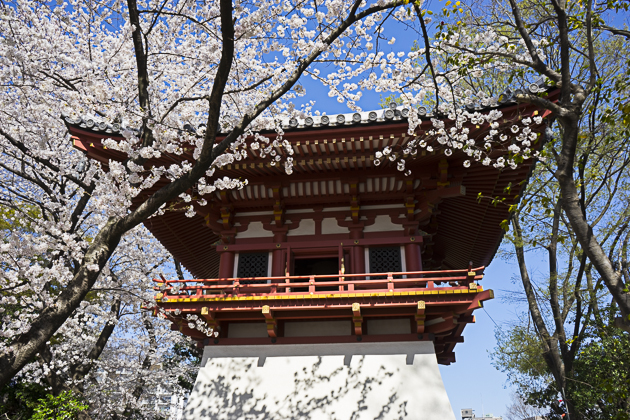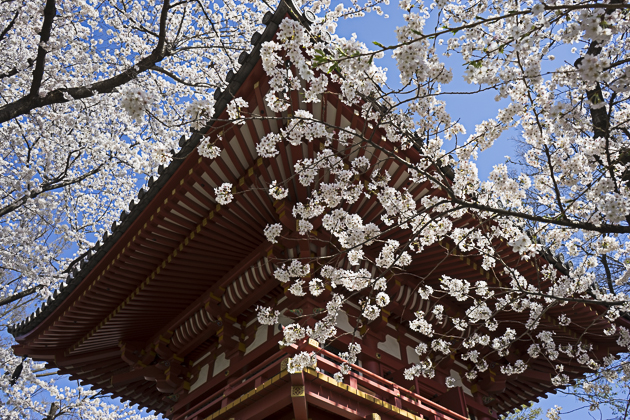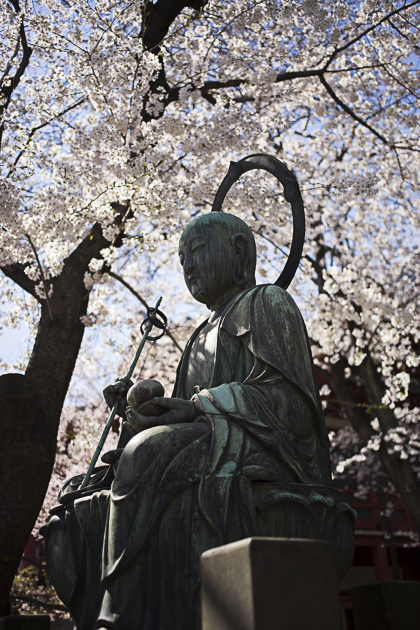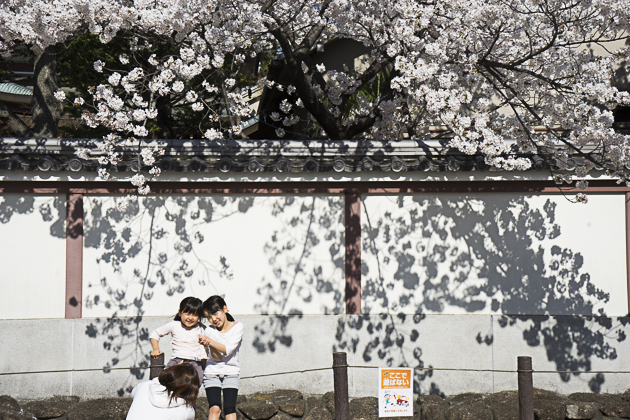 More Photos of the Tako Yakushi