The Tokyo International Forum
Built in 1997 by Argentine-American architect Raphael Viñoly, the Tokyo International Forum is found in the center of the city, next to Tokyo Station. The spacious exhibition hall stretches across four buildings connected by a curving glass roof. Steel, glass, sharp angles and plenty of light make the complex ideal for a photographer.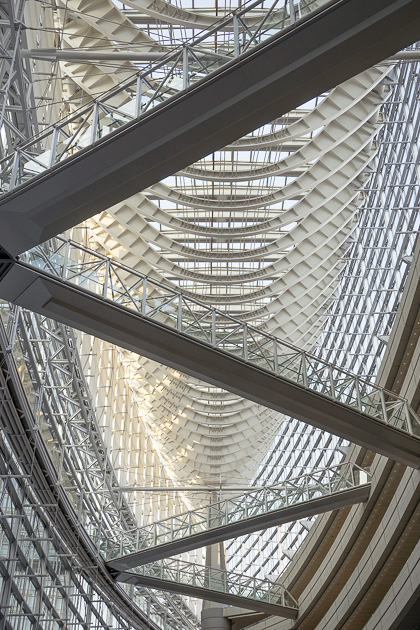 There was an art exhibition in the basement, but we spent our time in the Tokyo International Forum photographing the architecture from the glass tunnels eleven stories above the lobby, and watching the indistinguishable people-specks scurrying to and fro on the bottom floor. Even if you don't have a specific reason for going, and especially if you appreciate modern architecture, this futuristic forum warrants a visit.
– Mail Order Awesome Products Directly From Japan