For 91 Days
we lived in Tokyo, the world's biggest city, and it went by in a flash. There's no way to experience everything this mega-city has to offer, but we made a good go of it! Whether you're planning your own journey to Tokyo, or are just interested in seeing what makes it such a special place, our articles and photographs might help you out. Start
at the beginning
of our adventures, visit our
comprehensive index
to find something specific, or choose one of the articles selected at random, below: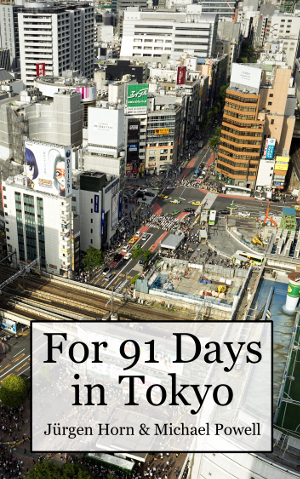 For three crazy months, we dedicated our lives to exploring Tokyo. Every single morning, we'd leave our tiny apartment, hop on the subway and set off to discover something new and amazing in the world's biggest city. From sumo to kabuki, sushi to soba, gorgeous Japanese gardens, fascinating museums, distinctive neighborhoods, and wild nightlife, we tried to provide ourselves a well-rounded impression of the city… the only thing we really missed out on, was sleep!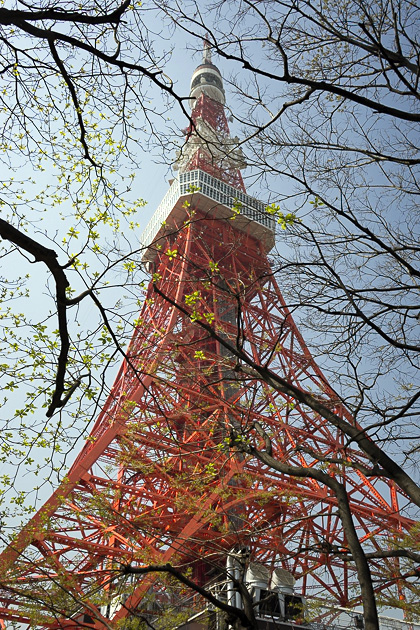 Although it's been unseated from its position as Japan's tallest structure (and, at 333 meters, is positively Lilliputian in comparison to the new champion, Oshiage's 634-meter SkyTree), the Tokyo Tower remains a popular tourist attraction. Modeled on the Eiffel Tower and painted bright orange, the tower has been a part of the city's skyline since opening in 1958.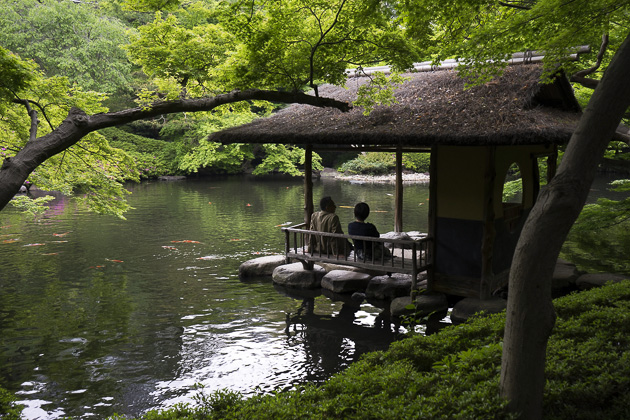 After visiting the Sengaku-ji Temple in Shinagawa, we took a short detour to check out the Happo-en Garden. Since its name can roughly be translated as "beautiful from eight views," we suspected that it wouldn't disappointing.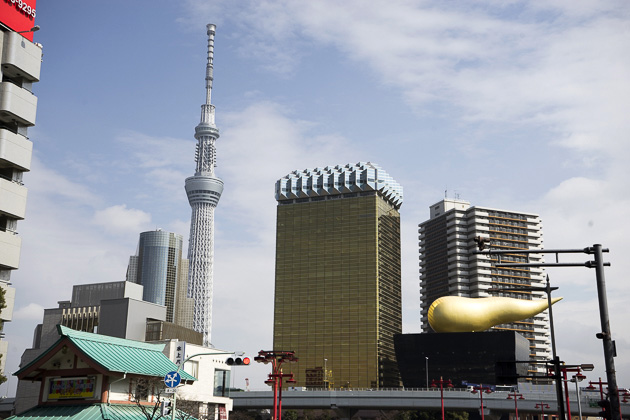 Asahi Breweries is headquartered inside one of Tokyo's stranger works of architecture. The building is meant to resemble an overflowing mug, with an amber drop of beer splashing down its side… but that drop looks an awful lot like something else. Locals have lovingly nicknamed the Asahi Beer Hall, the "Golden Poo."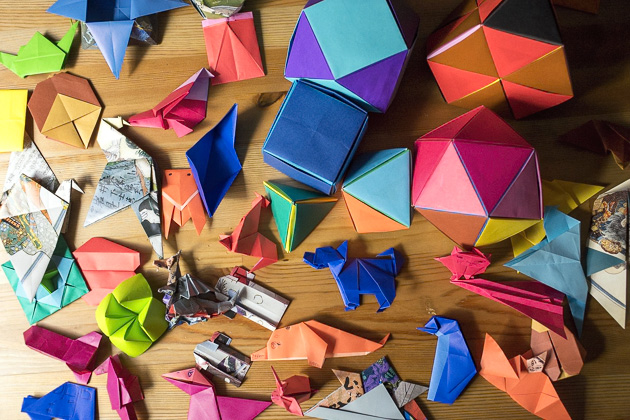 Almost everyone knows a little about origami, the Japanese art of folding paper. But for a deeper understanding, we visited Tokyo's Origami Kaikan (Origami Center) in Bunkyo, where we had the opportunity to learn at the feet of an ancient sensei.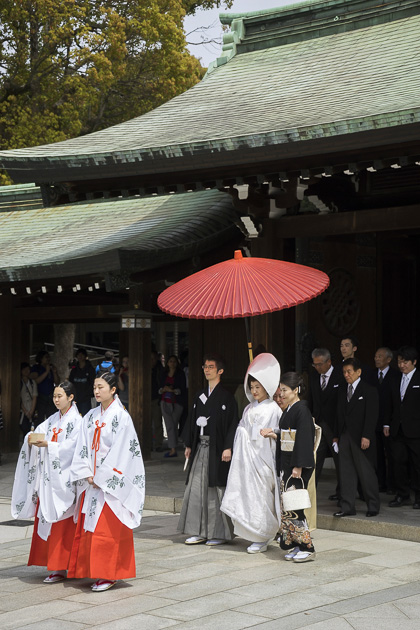 Directly across from one of Tokyo's craziest areas (Harajuku) is one of its most serene. Built to guard the spirits of Emperor Meiji and the Empress Consort Shōken, the Meiji Shrine is tucked away in a large evergreen forest, which neither the city's noise nor stress can reach.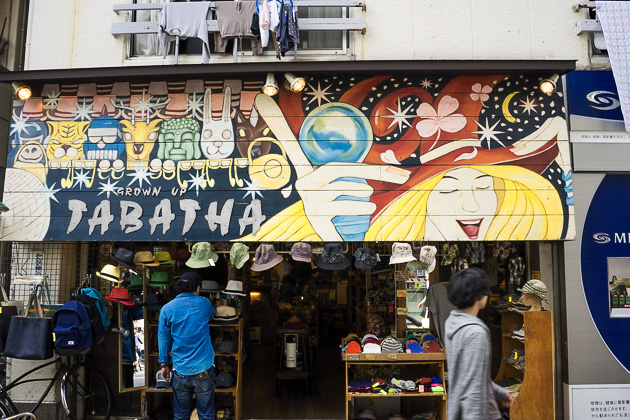 The good-looking older cousin of Harajuku, Shimokitazawa is leaning against the wall, smoking and watching bemusedly as the crowds swarm around the cute kid dressed in cosplay. He shakes his head, crushes his cigarette butt under the heel of his leather boot, and heads into the record shop. Harajuku might be more popular, but all the cool kids prefer Shimokita.