For 91 Days
we lived in Tokyo, the world's biggest city, and it went by in a flash. There's no way to experience everything this mega-city has to offer, but we made a good go of it! Whether you're planning your own journey to Tokyo, or are just interested in seeing what makes it such a special place, our articles and photographs might help you out. Start
at the beginning
of our adventures, visit our
comprehensive index
to find something specific, or choose one of the articles selected at random, below: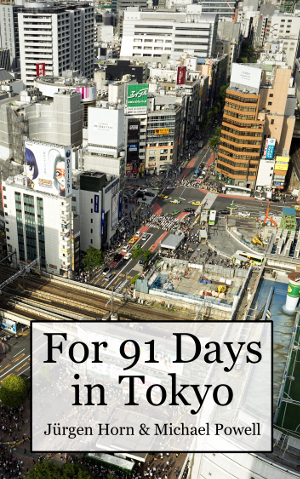 For three crazy months, we dedicated our lives to exploring Tokyo. Every single morning, we'd leave our tiny apartment, hop on the subway and set off to discover something new and amazing in the world's biggest city. From sumo to kabuki, sushi to soba, gorgeous Japanese gardens, fascinating museums, distinctive neighborhoods, and wild nightlife, we tried to provide ourselves a well-rounded impression of the city… the only thing we really missed out on, was sleep!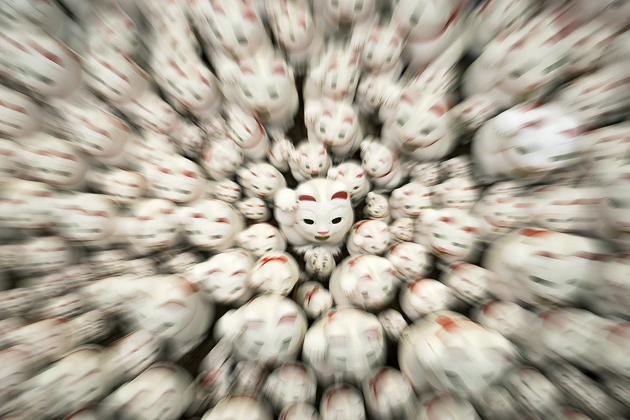 The Maneki Neko, or "Beckoning Cat," is one of Japan's most iconic images. Thought to bring luck and prosperity to their owners, these cats are frequently found outside businesses and within homes. And in the neighborhood of Setagaya, we found the Gotoku-ji temple, where the Maneki Neko plays a starring role.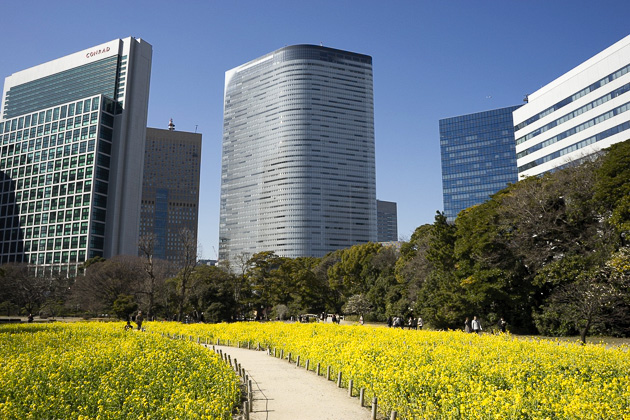 A green oasis floating atop the murky waters of Tokyo Bay, the Hamarikyu Detached Palace Gardens will transport you to the days of the Shogun, as long as you manage to keep your eyes focused on the duck ponds and cherry trees, instead of the impenetrable row of skyscrapers on the horizon.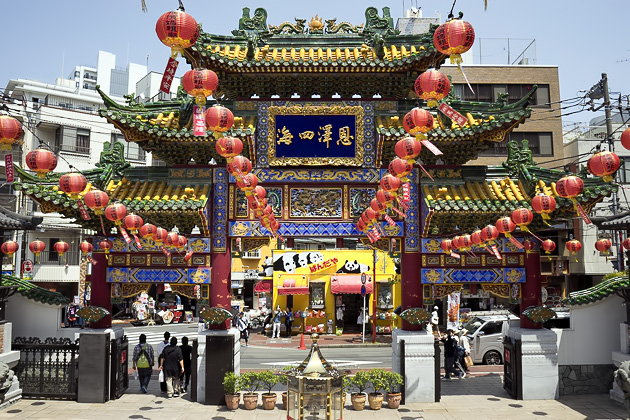 Outside of China, the largest Chinatown in Asia can be found in Yokohama. Hundreds of restaurants and shops are packed into this colorful and boisterous neighborhood, along with a multitude of gates and temples, and (if you're visiting at lunch time) approximately 34 billion students looking for a cheap meal.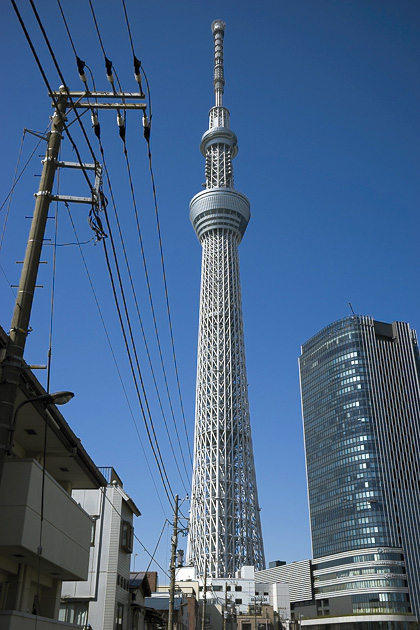 After arriving in a new city, we often try and find a panoramic viewpoint for a bird's eye view of our new home. So our first activity in Tokyo was destined to be the SkyTree which, at 634 meters, is the world's tallest tower.
We were lucky enough to be in Tokyo during the Summer Sumo Tournament, the Natsu Basho, and bought tickets as soon as they became available. Sumo is one of Japan's most famous cultural products, and we were determined not to miss out.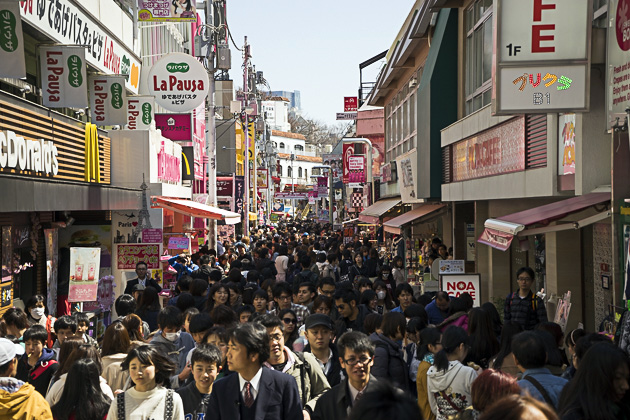 We knew it was going to be crazy. We'd seen pictures! We had read online accounts and talked to people who'd been there. Sure, Harajuku was going to be nuts, especially on the shopping street of Takeshita-dori, but we were ready. I mean, this is still Earth, people are people, and a crowd is a crowd. Am I right? It can't be anything we haven't seen a million times before.