For 91 Days
we lived in Tokyo, the world's biggest city, and it went by in a flash. There's no way to experience everything this mega-city has to offer, but we made a good go of it! Whether you're planning your own journey to Tokyo, or are just interested in seeing what makes it such a special place, our articles and photographs might help you out. Start
at the beginning
of our adventures, visit our
comprehensive index
to find something specific, or choose one of the articles selected at random, below: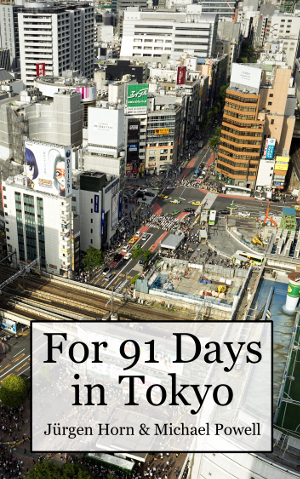 For three crazy months, we dedicated our lives to exploring Tokyo. Every single morning, we'd leave our tiny apartment, hop on the subway and set off to discover something new and amazing in the world's biggest city. From sumo to kabuki, sushi to soba, gorgeous Japanese gardens, fascinating museums, distinctive neighborhoods, and wild nightlife, we tried to provide ourselves a well-rounded impression of the city… the only thing we really missed out on, was sleep!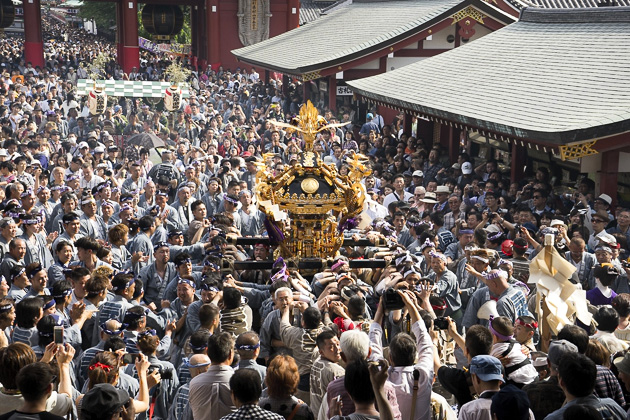 The best known of Tokyo's Shinto festivals is surely the Sanja Matsuri, based in and around the Sensō-ji Temple. For three days in late May, the streets of Asakusa transform into a wildly drunken party zone. We braved the throngs on Sunday, which is the festival's main day.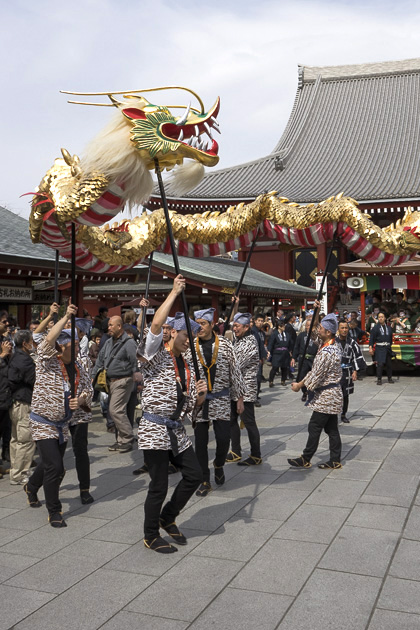 Nakamise-dōri, a pedestrian shopping street which leads directly to the temple of Sensō-ji, is always busy, but today it was packed. All eyes were cast upwards as a 60-foot dragon wound its way through the air, above the crowd. It was March 18th and Sensō-ji was celebrating the Kinryu no Mai, or Golden Dragon Dance.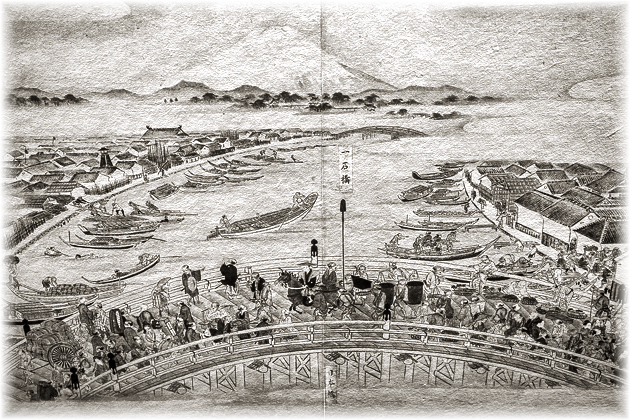 Unlike many of the places we've visited, Tokyo doesn't have a history which stretches far into the past. In fact, before the close of the nineteenth century, Tokyo didn't even exist; it was known instead as Edo. But the rapid ascension from village to "World's Biggest City" has been as catastrophic as it has been meteoric. Growing pains are always the hardest for those who mature too quickly.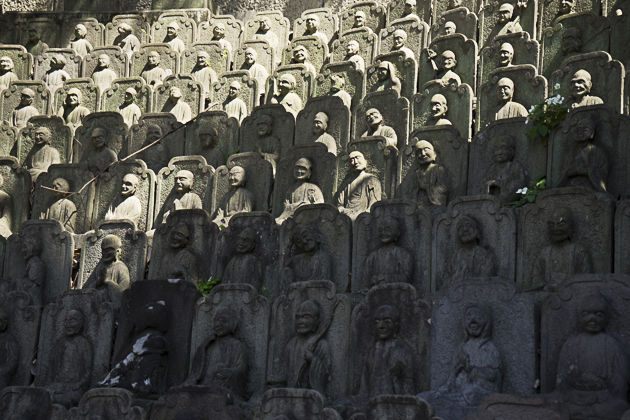 We only visited Meguro because of its reputation as a great spot to view cherry blossoms. But while there, we figured we should see more, and embarked on a walk that took us to four of the neighborhood's temples.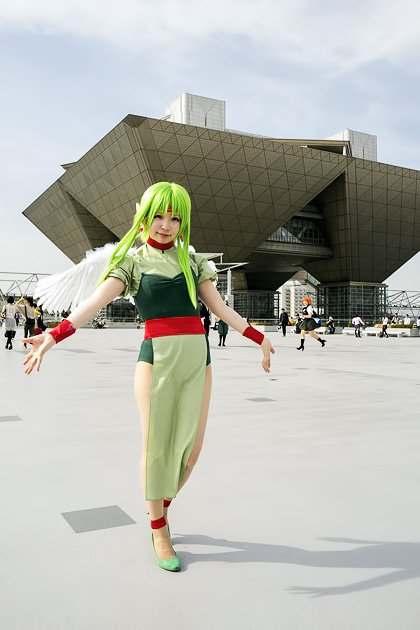 Tokyo Big Sight is an exhibition hall which opened on Odaiba in 1996. In addition to its strange name, the complex is known for its radical architecture: four interlocking, upside-down, titanium pyramids. We approached against a tide of anime fans, all of whom were going the opposite way. A convention called Comic City had wrapped up for the day, but we noticed that the crowd was made up almost entirely of women — this convention had been dedicated to manga written for the female market. There were guys here, too, but they were all photographers hoping to get portraits of the cosplay girls. We joined in.
It should come as no surprise to learn that the world's largest city lights up spectacularly at night. Whether you're in Shinjuku or Ginza, Tokyo changes completely once the sun goes down.