For 91 Days
we lived in Tokyo, the world's biggest city, and it went by in a flash. There's no way to experience everything this mega-city has to offer, but we made a good go of it! Whether you're planning your own journey to Tokyo, or are just interested in seeing what makes it such a special place, our articles and photographs might help you out. Start
at the beginning
of our adventures, visit our
comprehensive index
to find something specific, or choose one of the articles selected at random, below: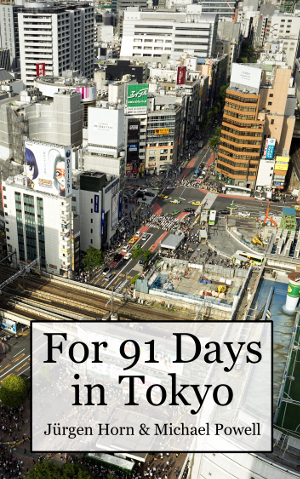 For three crazy months, we dedicated our lives to exploring Tokyo. Every single morning, we'd leave our tiny apartment, hop on the subway and set off to discover something new and amazing in the world's biggest city. From sumo to kabuki, sushi to soba, gorgeous Japanese gardens, fascinating museums, distinctive neighborhoods, and wild nightlife, we tried to provide ourselves a well-rounded impression of the city… the only thing we really missed out on, was sleep!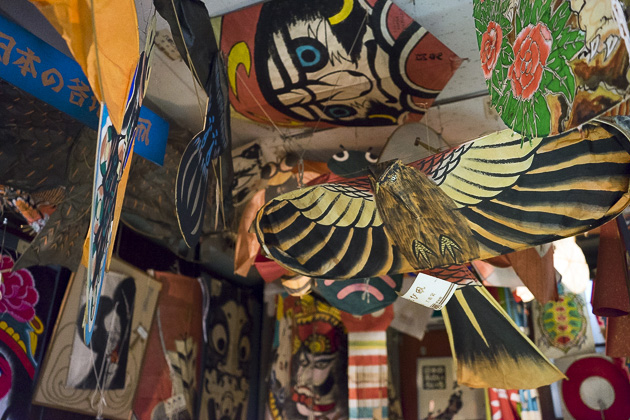 Between the shopping mecca of Coredo Mall and the Tokyo Stock Exchange, we came across a quaint museum which feels completely out of place in modern Nihonbashi. The small and cluttered Kite Museum is hidden away without fanfare above Taimeiken, one of central Tokyo's favorite restaurants.
We had a feeling that our visit to Odaiba Island's Miraikan Future Science Museum was going to be awesome, and we were right. The only disappointment came when it closed, and we had to leave. Officially named the National Museum of Emerging Science and Innovation, this is the most cutting-edge science museum we've ever visited.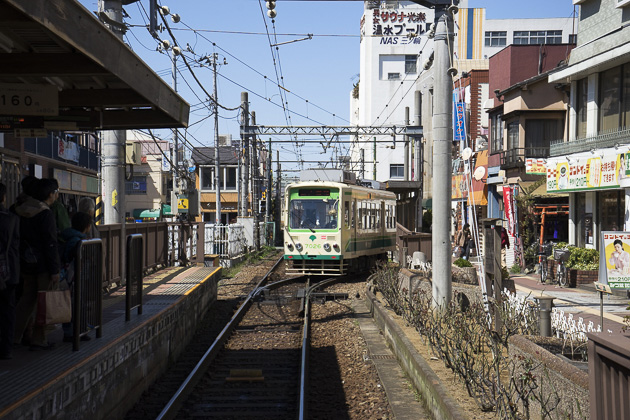 When Tokyo wants to relax, it comes to Odaiba, an artificial island which began as a set of defensive fortifications but has become the city's premiere entertainment zone. With museums, arcades, parks and more shopping than a person could possibly need, a day spent in Odaiba will almost certainly be expensive, tiring and loads of fun.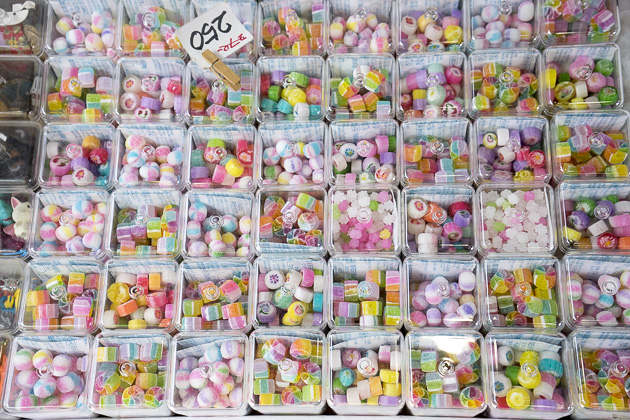 We had spent the morning admiring Kawagoe's Edo-style kura-zukuri buildings and visiting the museums found along its main strip. After a long lunch, we felt rested enough to continue our exploration of the city.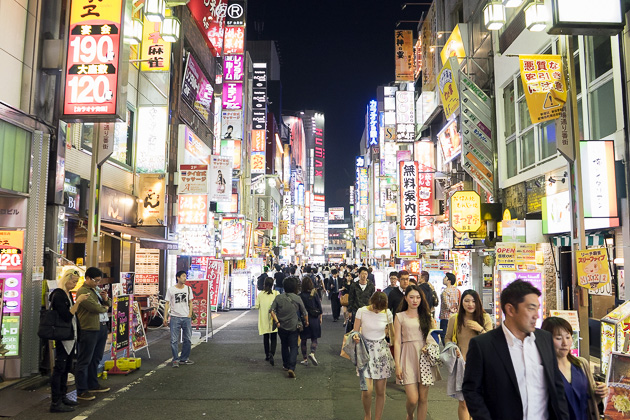 We had seen a lot of Tokyo's different faces: cute, modern, weird, beautiful, historic, confusing. But until our visit to East Shinjuku, we hadn't experienced the famously seedy side of Tokyo. The Golden Gai, Kabukicho and Piss Alley are three areas which forever changed our impression of the city. (A change for the better? I'll leave that unanswered.)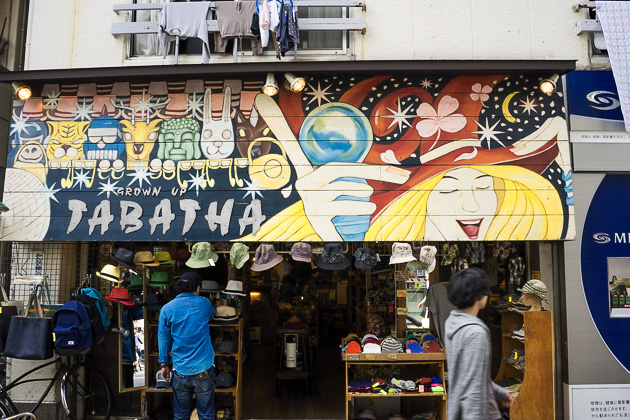 The good-looking older cousin of Harajuku, Shimokitazawa is leaning against the wall, smoking and watching bemusedly as the crowds swarm around the cute kid dressed in cosplay. He shakes his head, crushes his cigarette butt under the heel of his leather boot, and heads into the record shop. Harajuku might be more popular, but all the cool kids prefer Shimokita.