For 91 Days
we lived in Tokyo, the world's biggest city, and it went by in a flash. There's no way to experience everything this mega-city has to offer, but we made a good go of it! Whether you're planning your own journey to Tokyo, or are just interested in seeing what makes it such a special place, our articles and photographs might help you out. Start
at the beginning
of our adventures, visit our
comprehensive index
to find something specific, or choose one of the articles selected at random, below: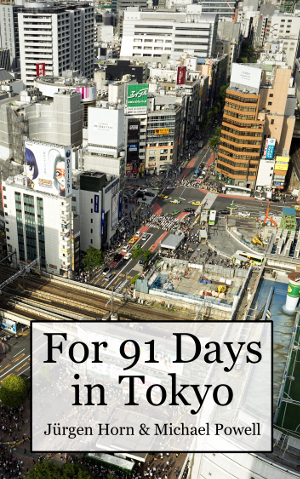 For three crazy months, we dedicated our lives to exploring Tokyo. Every single morning, we'd leave our tiny apartment, hop on the subway and set off to discover something new and amazing in the world's biggest city. From sumo to kabuki, sushi to soba, gorgeous Japanese gardens, fascinating museums, distinctive neighborhoods, and wild nightlife, we tried to provide ourselves a well-rounded impression of the city… the only thing we really missed out on, was sleep!
We had been introduced to Ryogoku while visiting the Edo-Tokyo Museum, and were intrigued enough to return the very next day. The neighborhood's dominant theme is sumo. Besides the National Sumo Stadium (the Ryogoku Kokugikan), the streets are littered with statues of famous Yokozunas (the highest rank a wrestler can achieve), complete with molds of their terrifying hand-prints.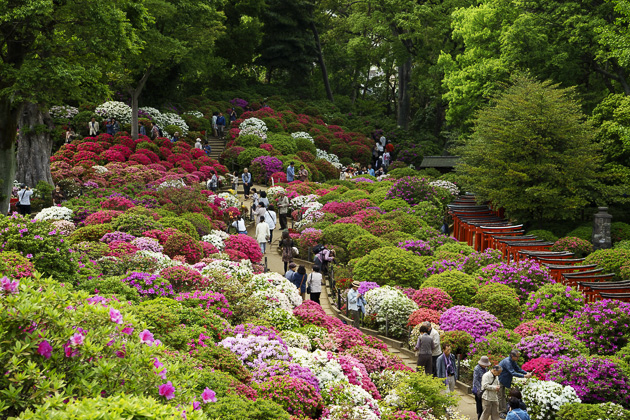 From late April to mid May, the garden of the Nezu Shrine bursts into life, as thousands of azalea bushes bloom, dabbing the green hills with their rainbow-colored foliage. This garden is over three hundred years old and contains a hundred different species of azalea.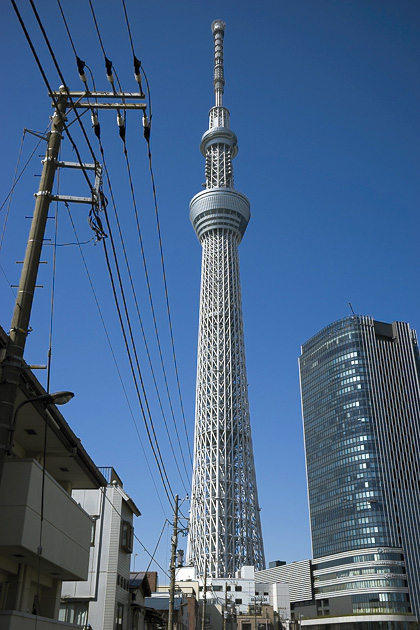 After arriving in a new city, we often try and find a panoramic viewpoint for a bird's eye view of our new home. So our first activity in Tokyo was destined to be the SkyTree which, at 634 meters, is the world's tallest tower.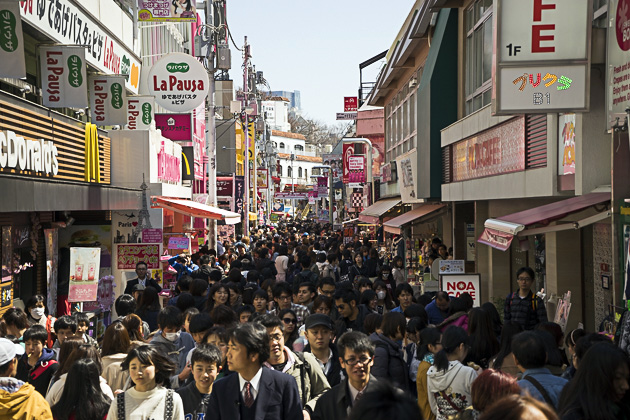 We knew it was going to be crazy. We'd seen pictures! We had read online accounts and talked to people who'd been there. Sure, Harajuku was going to be nuts, especially on the shopping street of Takeshita-dori, but we were ready. I mean, this is still Earth, people are people, and a crowd is a crowd. Am I right? It can't be anything we haven't seen a million times before.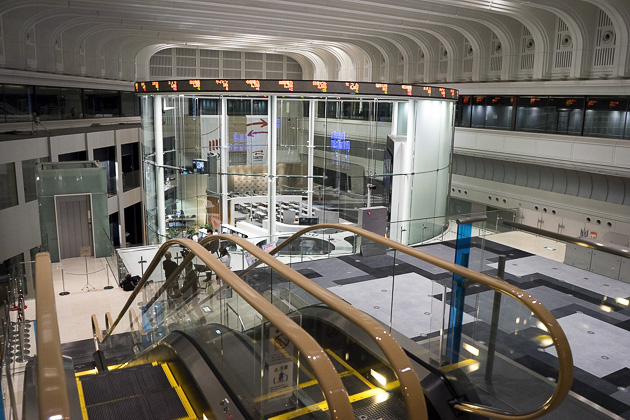 The world's third-largest stock exchange is found in Tokyo, headquartered in the financial district of Nihonbashi. Guests are welcome to visit the complex, and watch the high-stakes action from a platform above the main trading floor.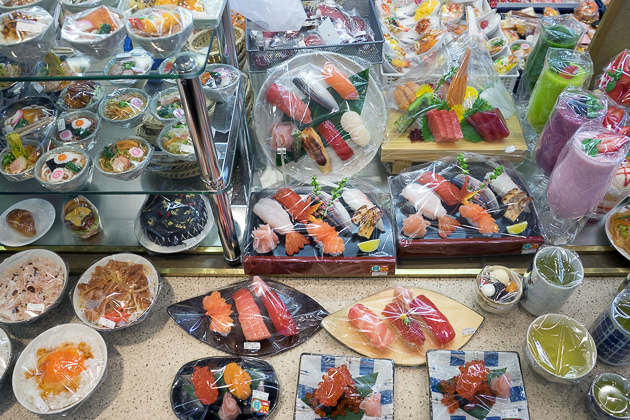 Perched atop the Niimi Building, the giant head of an Italian chef welcomes visitors to Kappabashi-dōri, where Tokyo's restaurants come to buy the things they need to run their business: chopsticks, cups, bowls, knives, takeaway containers, and naturally, an infinite variety of plastic foods.