For 91 Days
we lived in Tokyo, the world's biggest city, and it went by in a flash. There's no way to experience everything this mega-city has to offer, but we made a good go of it! Whether you're planning your own journey to Tokyo, or are just interested in seeing what makes it such a special place, our articles and photographs might help you out. Start
at the beginning
of our adventures, visit our
comprehensive index
to find something specific, or choose one of the articles selected at random, below: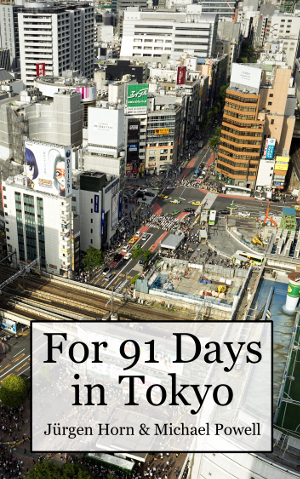 For three crazy months, we dedicated our lives to exploring Tokyo. Every single morning, we'd leave our tiny apartment, hop on the subway and set off to discover something new and amazing in the world's biggest city. From sumo to kabuki, sushi to soba, gorgeous Japanese gardens, fascinating museums, distinctive neighborhoods, and wild nightlife, we tried to provide ourselves a well-rounded impression of the city… the only thing we really missed out on, was sleep!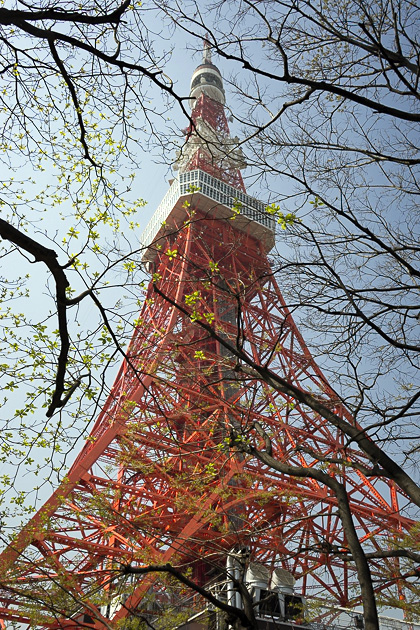 Although it's been unseated from its position as Japan's tallest structure (and, at 333 meters, is positively Lilliputian in comparison to the new champion, Oshiage's 634-meter SkyTree), the Tokyo Tower remains a popular tourist attraction. Modeled on the Eiffel Tower and painted bright orange, the tower has been a part of the city's skyline since opening in 1958.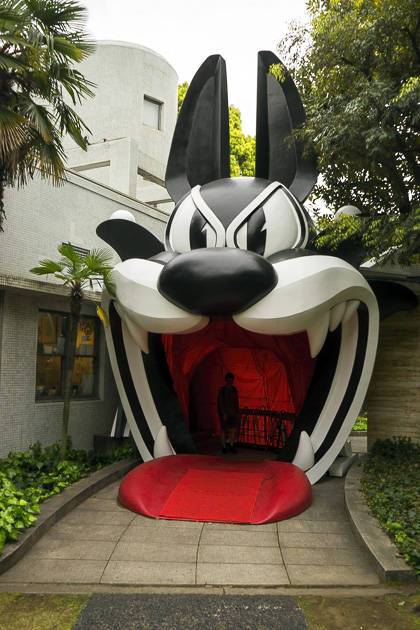 Hidden away on the far side of Shinagawa, off an alley which cuts behind the Laforet Hotel, the Hara Museum of Contemporary Art is not the easiest place in the world to find. But tracking it down might be worth the effort, depending on which exhibition is currently showing.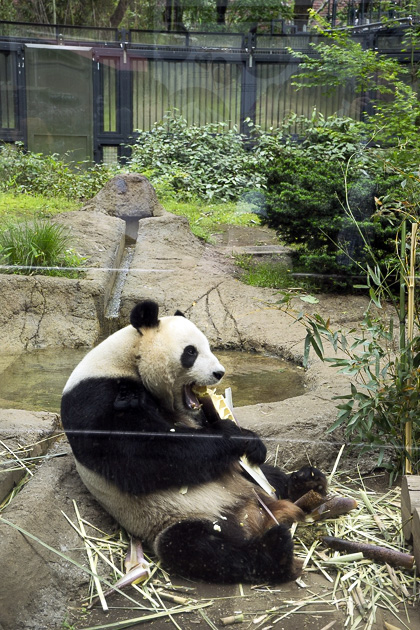 Japan's first zoo was established in Ueno Park, in 1882. Although its age is starting to show, the zoo is still a popular retreat in Tokyo. It's inexpensive, surprisingly large and, of course, there are those irresistible Giant Pandas.
"This is fun," I said to the girl working at the cafe, raising my voice to be heard above the squawking. "But it would never be allowed in America!" She looked at me, baffled, and asked why not. At this moment, there were six parakeets on my head, and bird poop was running down my shoulder. Something was pecking at my neck and, in the next room, people were petting an eagle. I considered explaining, but decided against it. Regarding animal cafes, the rift between our cultures might be too wide.
If there's one thing that Japan does well, it's making childish things awesome enough for adults. Arcades and video games? I don't think children even could play the games in Japanese arcades. Much of the Japan's anime and manga is definitely adult-oriented. Toys, games, Gundam models… Japanese parents are as obsessed with these things as are their children. And that's why I don't feel terribly guilty about all the crazy candy we bought. It's irresistible, and it's not really just for kids… at least, that's what I kept telling myself. Here were our favorites:
Well, we blinked. We tried our hardest to resist the impulse, but three seconds after stepping off the plane, we blinked… and here we are, a month later. Understand this: Tokyo warps time. This city causes hours, days and weeks to collapse into a blur. A colorful, wild and entertaining blur, but still just a blur.