For 91 Days
we lived in Tokyo, the world's biggest city, and it went by in a flash. There's no way to experience everything this mega-city has to offer, but we made a good go of it! Whether you're planning your own journey to Tokyo, or are just interested in seeing what makes it such a special place, our articles and photographs might help you out. Start
at the beginning
of our adventures, visit our
comprehensive index
to find something specific, or choose one of the articles selected at random, below: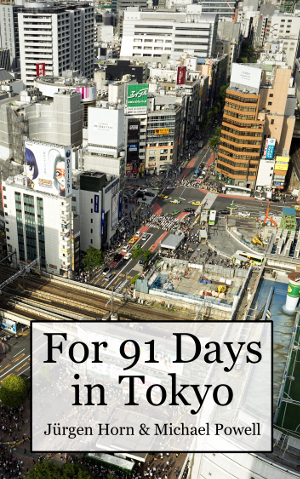 For three crazy months, we dedicated our lives to exploring Tokyo. Every single morning, we'd leave our tiny apartment, hop on the subway and set off to discover something new and amazing in the world's biggest city. From sumo to kabuki, sushi to soba, gorgeous Japanese gardens, fascinating museums, distinctive neighborhoods, and wild nightlife, we tried to provide ourselves a well-rounded impression of the city… the only thing we really missed out on, was sleep!
You've been to a casino, right? The ringing sounds, the stale stench of tobacco, the confusion, the sad people so desperate to be happy? All that is familiar. But a pachinko hall takes the wholesome goodness of a casino and condenses it down to its most vile. It exaggerates the sensory overload beyond belief. ¡¡MAXIMIZES THE SOUND!! Multiplies the confusion. Doubles down on the hopelessness. And achieves the impossible, by creating a place of gambling in which I have absolutely no interest.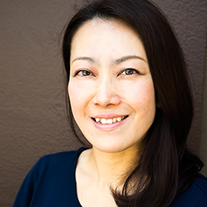 Over the course of two equally fun and frustrating days, Jürgen and I set off into the streets armed with pens, paper and a bilingual list of questions for the people of Tokyo. Not many in Japan speak English, and those who do are often reluctant to reveal the fact, so we knew this might be a difficult task. It was. But it was also entertaining, and gave us a cursory peek into the lives of the people who call Tokyo home.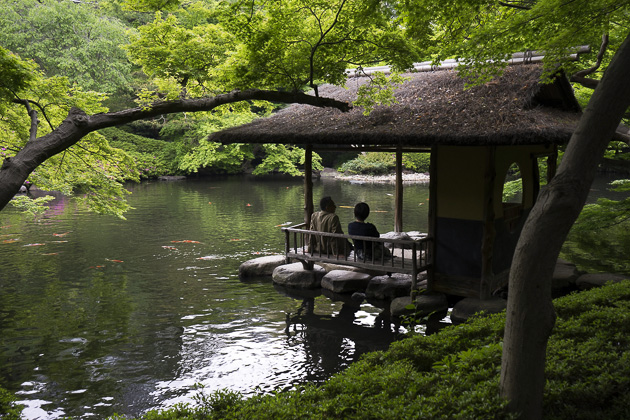 After visiting the Sengaku-ji Temple in Shinagawa, we took a short detour to check out the Happo-en Garden. Since its name can roughly be translated as "beautiful from eight views," we suspected that it wouldn't disappointing.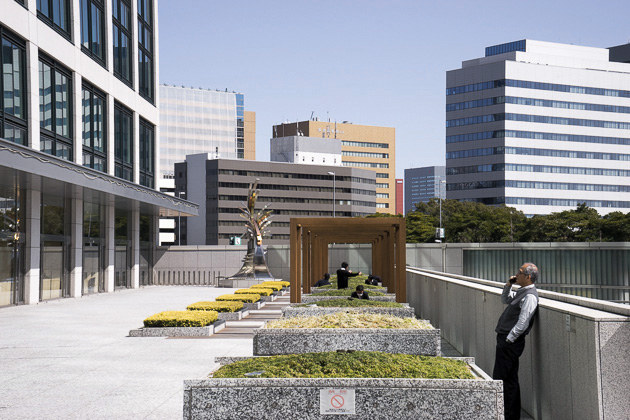 Shiodome, the onetime railway center of Tokyo, has blossomed into one of the city's most modern and important financial districts. We spent a day wandering around its skyscrapers, like ants in the presence of giants.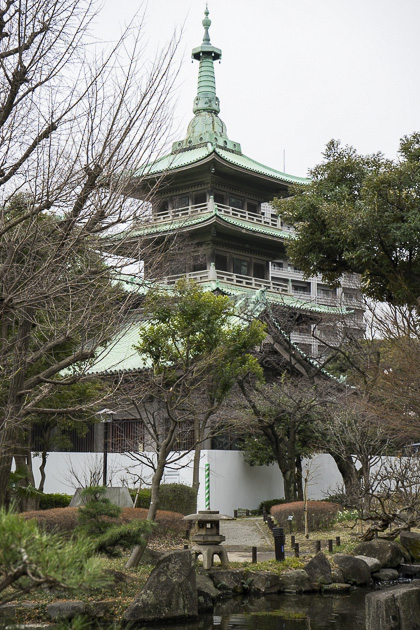 On September 1st, 1923, Tokyo was struck by the most devastating earthquake in its history. Seventy percent of the city's housing was destroyed and over 140,000 people lost their lives during the quake, as well as in the subsequent fires which raged uncontrollably through the streets.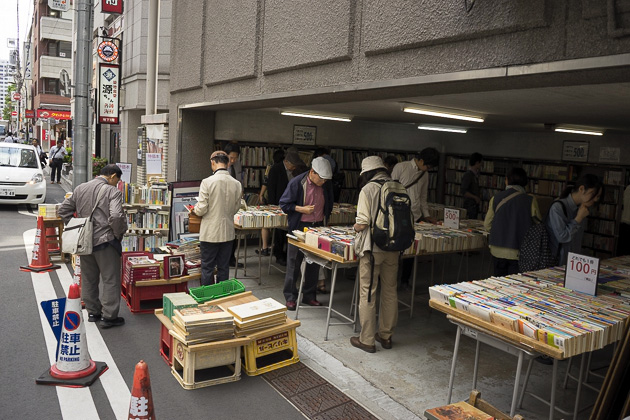 If you like books, you're going to love the neighborhood of Jimbocho. Hundreds of new and used bookshops line the streets of this district, dedicated to everything from manga to art, architecture, fashion and travel. The majority of the books are in Japanese, but there are plenty of foreign titles, especially in English and German. Even if you're not in the mood to buy, just browsing can make for an entertaining afternoon. But there's almost no way that you're going to walk out of Jimbocho empty-handed.