Fukagawa's Fudo-do Temple and Tomioka Hachiman Shrine
By lunch, the historic neighborhood of Fukagawa had already provided us with a surprisingly entertaining day, and we still had a couple things to visit after eating. The Fudo-do Temple dates from 1703, and the nearby Tomioka Hachiman Shrine is famous for its connection to the world of sumo.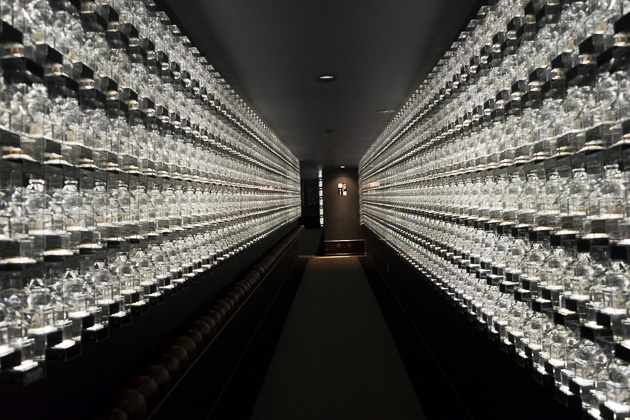 We passed through a red torii gate to gain access to the Fudo-do Temple, which is dedicated to a scowling, fang-toothed deity named Fudōmyō. There's no mistaking the god's importance to the people who worship here. Along with his giant wooden representation in the center of the temple, there are nearly 10,000 miniature statues of Fudōmyō enshrined in the walls of an interior passageway.
The temple is big, and there is a lot to see here, including an upstairs gallery dedicated to various Buddhist deities and relics. And it was crowded, mostly with Japanese tourists less interested in worship than snapping pictures. Unfortunately, we weren't in time for one of the Fudo-do's famous rituals, during which priests pound on huge drums and burn sticks of cedar called goma.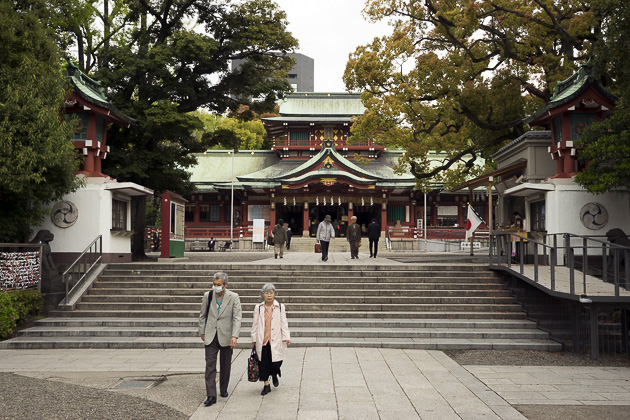 Across the street from the Fudo-do is another interesting place of worship: the Tomioka Hachiman Shrine, dedicated to the Japanese god of battle. This is believed to the birthplace of modern sumo tournaments, having been the location of the first official tournament, in 1684. The shrine is beautiful, set in a small wooded park through which a stream runs. Toward the back you can find the Sumo Stones, where the names of the most highly-decorated wrestlers have been inscribed.
–Beautiful Framed Tokyo Photos
Locations on our Map: Fudo-do | Tomioka Hachiman
More Photos from the Fukagawa Fudo-do Temple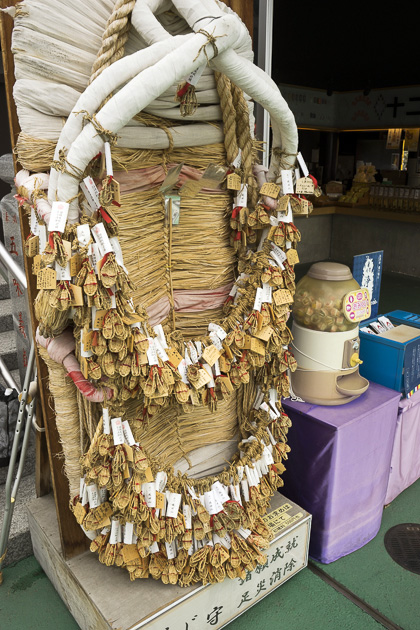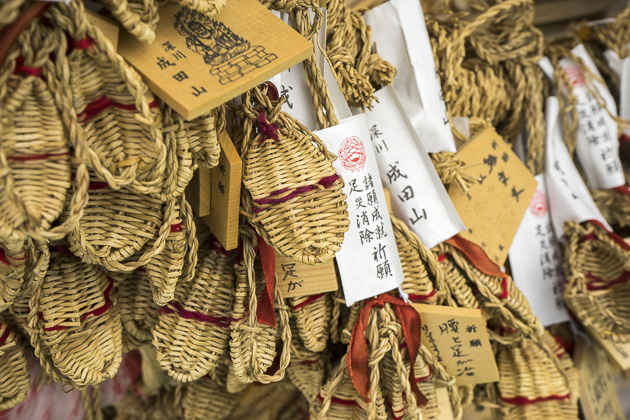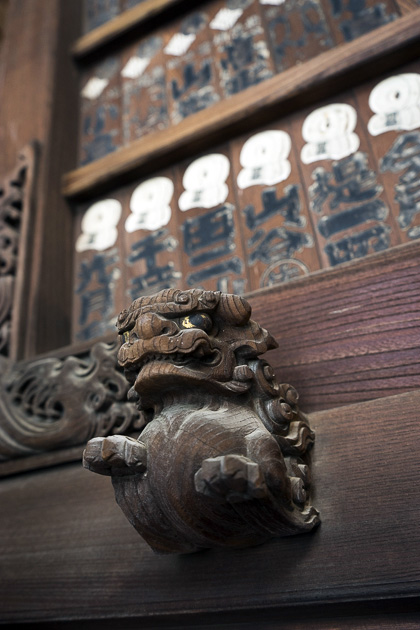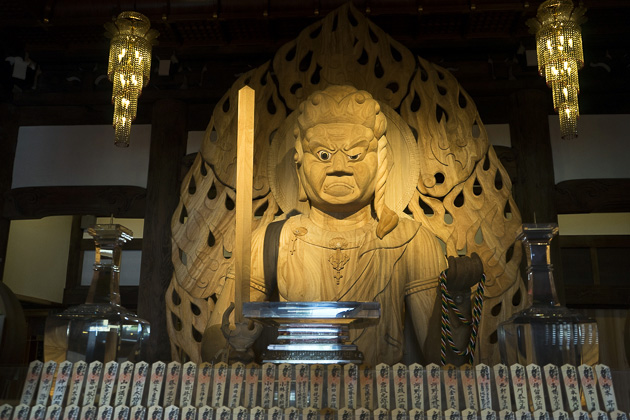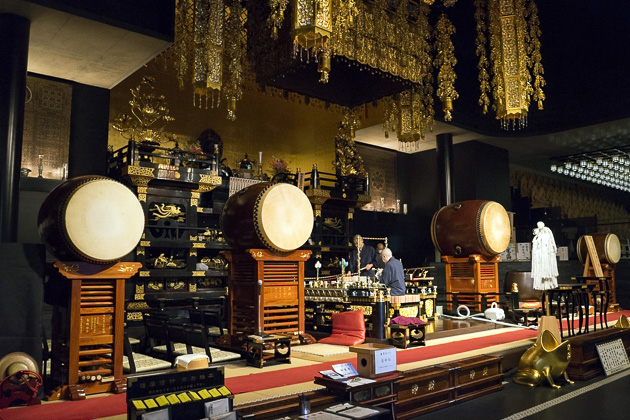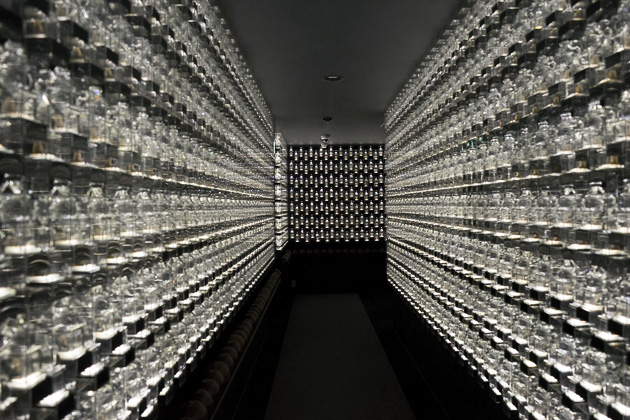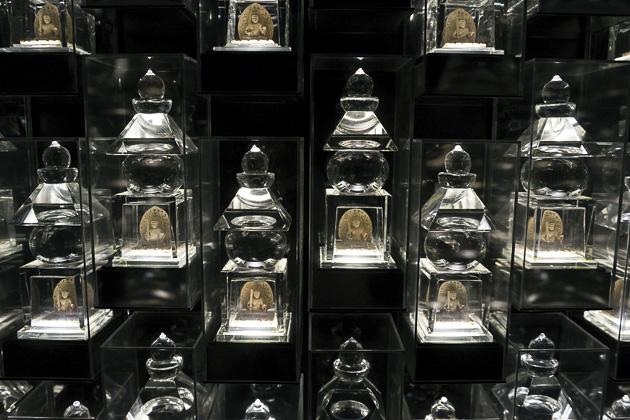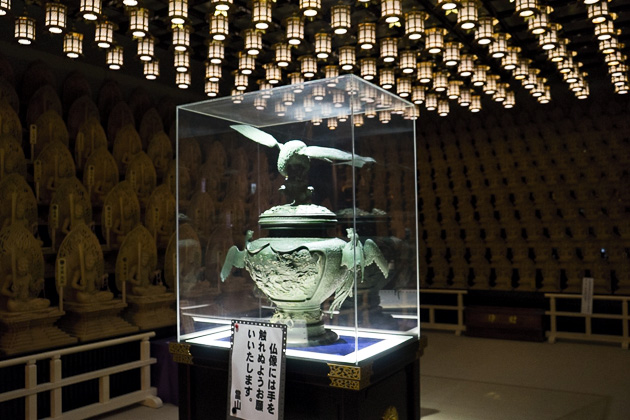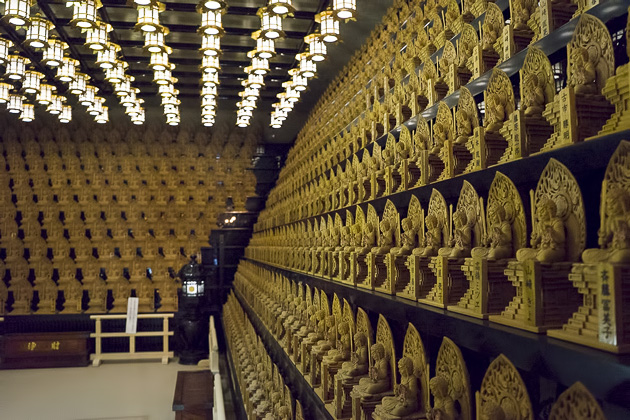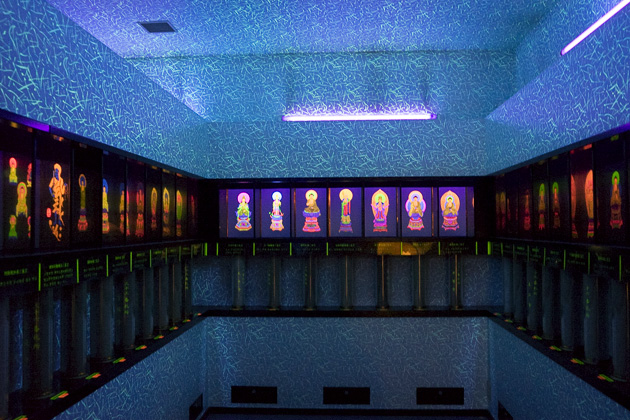 More Photos from the Tomioka Hachiman