A Trip to Yokohama
After Tokyo, Yokohama is the second-biggest city in Japan, with a population approximately equal to that of Los Angeles. The idea of dedicating a single day to it is absurd, but Yokohama is so easily accessible from Tokyo that it actually makes for an excellent short excursion.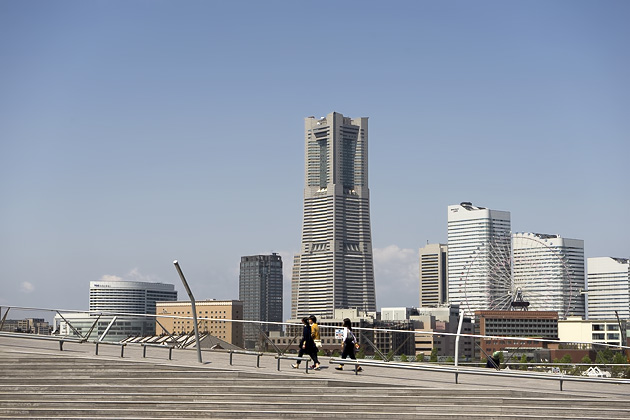 Just hop on the JR Tokaido train heading south out of Tokyo Station and 25 minutes later, you're in Yokohama. It's so close that it could be conceivably be considered a suburb, and indeed, many people commute from here to the big(ger) city every day for work. But although it exists under the shadow of Tokyo, Yokohama has an identity and colorful history all its own, thanks largely to its status as Japan's first international port.
When Japan finally opened its doors to trade in 1854, it did so reluctantly. The shogun designated Yokohama, a fishing village farther down the coast from Edo, as the only port allowed to accept ships from other countries. Foreigners were permitted to settle down here… and only here. The result was that Yokohama blossomed into Japan's most cosmopolitan city. Strong populations of Americans, Chinese and Brits brought with them innovations and learning that the country had previously shut its isolationist ears to.
The international flavor is still readily apparent in Yokohama, which boasts one of the world's largest Chinatowns, as well as buildings which wouldn't look out of place alongside the Thames. We began our day by walking from the train station past the baseball stadium, home of the Yokohama Bay Stars, and down Nihon-dori (Japan Street), which was once the official boundary between the city's Japanese and the foreign populations.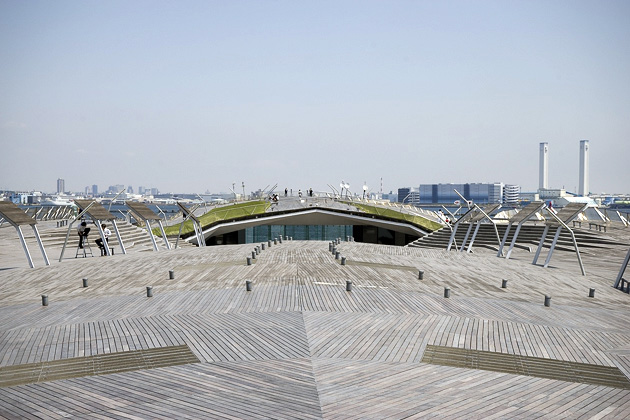 Soon, we were at the bay and walked out onto the newly-reconstructed Osanbashi Pier. It's rare that a pier could be considered a worthwhile tourism sight, but Osanbashi is lovely. Constructed with gentle slopes covered in grass, it looks more like a park than a pier. This has been the center of Japan's maritime relations since the country's doors opened, and today welcomes cruise ships full of foreign guests.
We now walked southeast along the bay, through Yamashita Park, where there were a number of statues and kids playing catch, and came upon the NYK Hikawa Maru. Built in 1929, this enormous passenger ship connected Japan to Seattle until the outbreak of World War II. It acted as a hospital ship during the hostilities, and then returned to its peaceful Pacific crossings until being decommissioned in 1960.
It was about noon when we reached the Yokohama Marine Tower, which has an observation deck on its top floor. From here, we had a nice view of the harbor which has played such an important role in Japanese history. Further north, we could spot the modern section of the city, which we'd be visiting in the afternoon. And to the south, Chinatown, which we (correctly) reckoned would be a great place for lunch. There was still a lot ahead of us, but we were feeling optimistic; our morning in Yokohama had already been an unqualified success.
Locations on our Map: Yokohama Station | Yokohama Stadium | Osanbashi Pier | Yamashita Park | NYK Hikawa Maru | Yokohama Marine Tower